Love Island's Tom Powell and Liana Isadora Van Riel have been DUMPED from the villa.
The two islanders got their marching orders from Caroline Flack at the end of Thursday night's (30 June) episode, when the results of the latest public vote were revealed.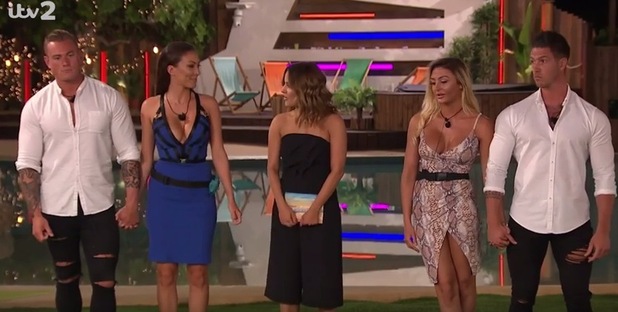 It means Tom's been split from girlfriend Sophie Gradon…
The islanders all recoupled on Wednesday, and were then tasked with nominating the two weakest couples in the villa. They chose Tom and Sophie, who had just split, and Liana and Adam Maxted, who are just friends.
What the islanders didn't know, however, was instead of one couple being dumped, it was just one person from EACH couple who would be axed.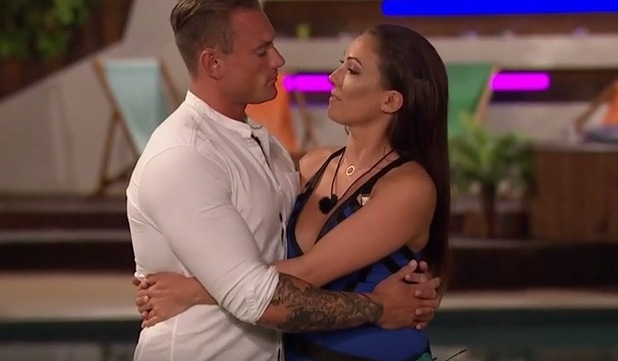 Unfortunately for
Tom and Sophie, who reunited after they were voted a weak couple
, that means they've been separated, and Tom's on a plane back to the UK.
Sophie had admitted being voted as a weak couple didn't surprise her, saying: "I think because me and Tom had broken up, timing was just a bitch on this one."
Tom added: "I haven't got much to say really. I think because we'd broken up, everyone thought we wasn't strong because of that."
Adam and Liana weren't surprised either, with Liana saying: "We know we're the only couple who are on a friendship basis when everyone else is romantic, so we saw it coming."
The results mean Sophie and Adam have the chance to find love again.
Neither Adam nor Liana have found love in the villa:
Adam, who has been single for six years, was previously coupled up with girls
, but hasn't formed a romantic bond with anyone.
Liana, meanwhile, has been coupled with Adam as friends
since she arrived, and did not get romantic with anyone either.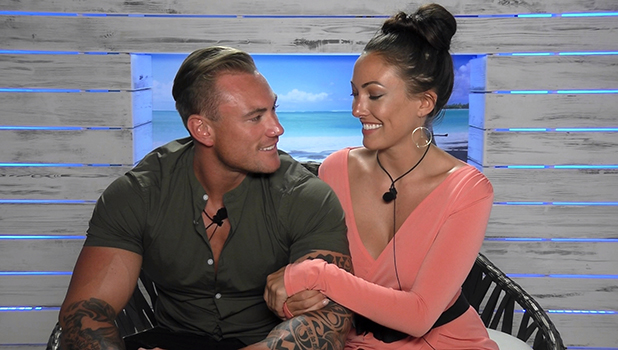 Now, we're all thinking the same thing... will Sophie do a Terry Walsh now that Tom has left?
Terry had been coupled with
Malin Andersson
- and they were officially boyfriend and girlfriend - but after she was dumped last week, he swiftly moved on to newcomer
Emma-Jane Woodham, having sex with her
in the latest episode.
Tom has said he's worried Sophie will dump him
on the outside world...
"In my head I'm 90% sure she's going to end it when we get out," he told the boys earlier tonight. "I think she's going to end it from the outside."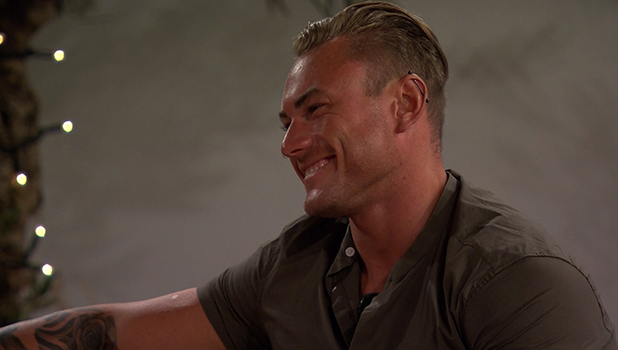 Sophie and Tom split over the weekend, with
Sophie saying she'd lost patience with Tom's mood swings
and having to walk on eggshells around him. The arrival of his ex-girlfriend Emma-Jane Woodham to the villa didn't help things either, with
Tom having to watch Sophie and Emma form a tight bond.
That bond, however, was broken tonight when
Emma had sex with Terry Walsh
, who was previously coupled with Malin Andersson.
Sophie seemed incredulous that Emma had vowed to never have sex on TV
but broke that promise just a few days later.
Love Island
continues nightly at 9pm on ITV2.