When it comes to the drama in the Love Island villa, we're all clued up. Give us a pop quiz and we'd probably nail it, but there is still SO much that we don't know. Y'know all the important stuff like, what was their luggage limit when they were packing for the show? Is there really only one shower in the whole villa? And who does the food shopping?! That villa is so isolated, is there even a supermarket nearby?!
We may be over thinking things just a little, but it's the ins and outs of what goes on behind-the-scenes that we're dying to know. After all, our
Love Island
faves are practically living overseas for six weeks, so we can't help getting a little curious when it comes to how the villa actually functions...
1. Who cooks the dinner?
Ok, one time. One time we saw Nathan and Cara cooking up a storm in the kitchen and delivering their islanders a Mexican feast, but they can't be cooking every night. We *always* see the islanders making breakfast, but we never see their meal prep throughout the rest of the day? Is there a cooking rota? Do they get take out? Has the villa got its very own chef?
Answer from ITV: We have a team of people who help keep the villa clean and tidy, sort the laundry and food for the Islanders so that they can concentrate on finding love.
2. What happens with the food shopping?
To be able to cook, you actually need a full fridge first, but how do the islanders get all their grub? And where? Is there like a local Spar they can venture to or is there someone whose specific job is to keep the cupboards full? No pressure.
Answer from ITV: See question 1!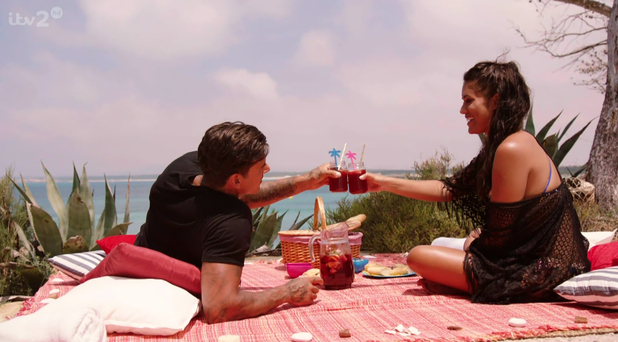 3. Do the islanders ever drink anything other than wine?
If you don't like red wine then you're pretty much screwed, right? All we ever see the islanders drinking in the villa is glasses of wine and mainly red in fact. What if you're not so hot on the red stuff? Can you get a glass of white pinot instead? Or what if you fancy yourself a G&T instead? Are they ever allowed cocktail nights? A holiday's never a real holiday without a mojito in hand...
4. Do they do their own washing and ironing?
Six weeks of clothing and swimwear, that's got to equate to one HUGE pile of washing. And let's be honest, that's one household chore no one ever fancies having to do. So are the islanders in charge of freshening up their wardrobes or did they just pack extensively for their six weeks stay? You'd need a case just for clean undies alone! Say they do their washing or are lucky enough to have their laundry all looked after - what about the ironing? Nobody wants the entire nation to see them trying to be all deep and meaningful while wearing one seriously creased shirt, do they? Just imagine the tweets...
Answer from ITV: See question 1!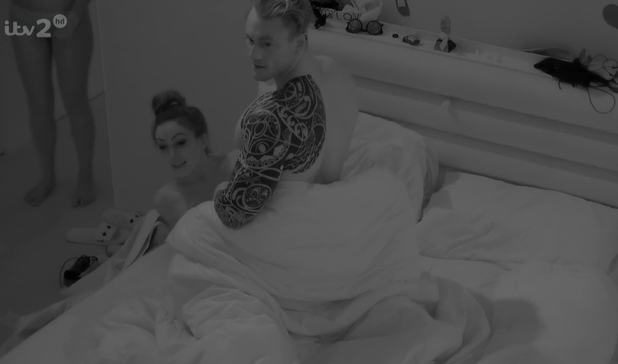 5. Do they ever wash the bed sheets?
Alright, we get it. No one is interested in seeing bed sheets being washed on TV, but it's a fair point. We HAVE seen everything that goes on in those beds and not always with the same people in each! Sod the clothes, these would be top of our laundry list!
6. Do they have an unlimited supply of condoms?
Speaking of the bed sheets, we've heard and seen everything that goes on between them, which has got us thinking, who supplies the condoms? With steamy antics being filmed left, right and centre, we're sure our islanders are protected. But is it their job to come equipped? Or are they ready and waiting in the bedroom for when they get there? If so, just how many are supplied?Judging by this series, the odd packet would definitely not suffice!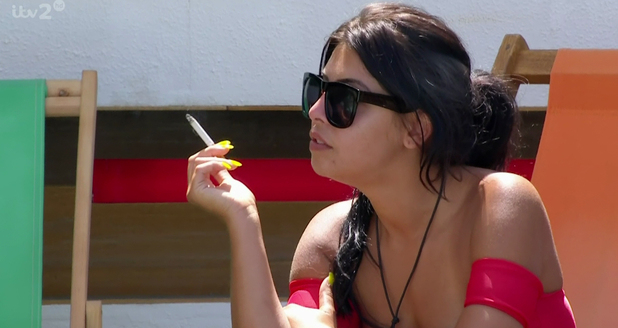 7. What's the protocol on cigarettes?
Again, if the islanders are smokers, how do they get their cigarettes? Are they told to bring a shed load with them? At least they can pick them up in duty-free... Or are these also supplied to the villa? Are they rationed like they are in Big Brother, because to us, it seems like the islanders are never without a cig in their hand? And how do they know whose is whose? Is it free for all or are they shared out among the group? Do they have their own personal packets? What happens when they run out, do the islanders have to pop to their local Spar to stock up? Or is someone purely on cigarette duty to make sure the villa never runs out?
8. How much luggage can the islanders bring with them?
Given that we take a good 20kg to head overseas for a week... how on earth do you take away six weeks' worth of luggage?! You'd definitely need more than one case, right? Think bikinis, cover-ups, sandals, night time outfits, toiletries, hair stuff, make-up... We wonder how much room the islanders had to work with before they jetted off. Were they cruelly told to pack on a budget or was it a three case guarantee? We reckon we'd need at least four...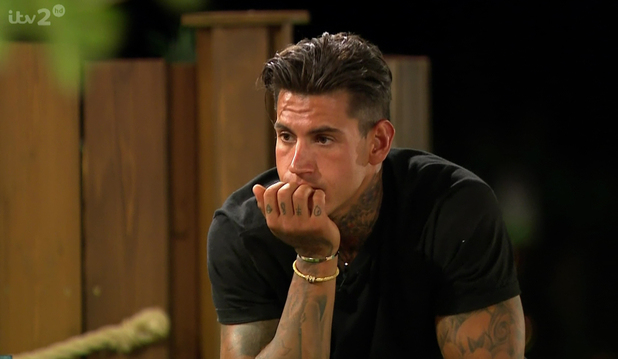 9. How did Terry have his hair cut?
While we've seen some DIY jobs in the villa, we haven't been privvy to all. How did Terry sharpen up his locks?
10. How are the girls nails always looking on fleek?
Every girl knows that showing your nails some TLC can be *very* time-consuming and pretty expensive too. All that suncream and chlorine from being on hols is guaranteed to chip away at your mani, and being away for six weeks, if it's an acrylic job, they're surely going to start growing out. Why then are the girls' talons always on point? Does someone come in once a week for a pampering session... It would explain why the islanders (both male and female) always look so glam while soaking up the sun! Us, we'd be sweating our make-up off, have already bitten off our nail peeling nail polish and be rocking major tan/burn lines.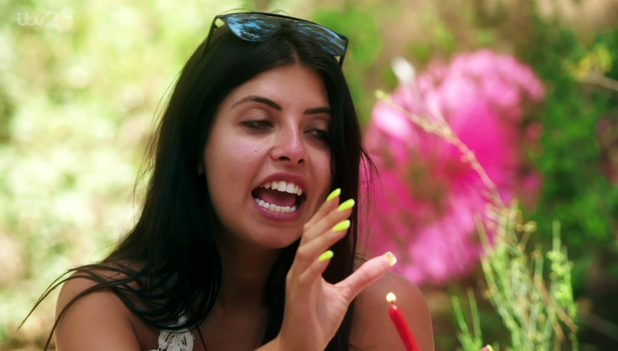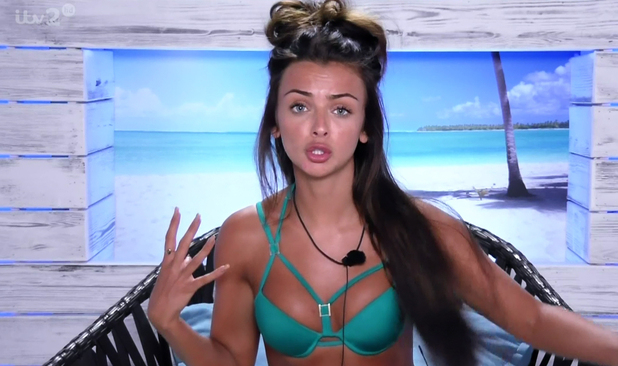 11. How many straighteners/hairdryers are provided for the girls to use?
This is a BIG issue. Think how long it takes just you to get your locks looking luscious - now think of how many girls there are in the villa, and they'll all be wanting to get their hands on the goods to freshen up their 'do. Is there like a queuing system in place or a first come first serve basis? Or are there enough hair tools for each girl? Same with mirror space - how many are in the villa? Getting ready could prove to be a nightmare without enough. It's a strategic process.
12. What's the deal with shampoo and conditioner?
Toiletries run out way quicker than we would like, ever feel like you're always stocking up? We could get through one bottle of conditioner alone in just a few days, so how do the islanders make sure there's always enough floating about. Did they have to come prepared or is there just an abundance laying around the showers for everyone to use?
13. How much suncream does the villa get through?
Six weeks in the sun, that's seven days a week, a good 12 hours a day maybe. So many rays and MASSIVE potential of getting sunburnt. If the islanders are anything like us, then a golden glow just isn't a thing. Surely they must have got through bottles and bottles of sun lotion to keep the burn away. Granted we've seen a few pink-hued noses, but other than that the islanders seemed to have kept the lobster look at bay. Good job team.
Answer from ITV: 10 bottles a week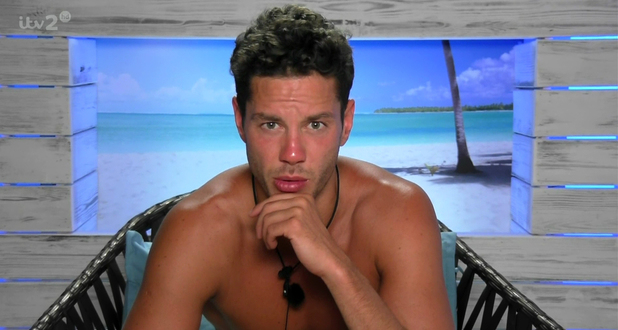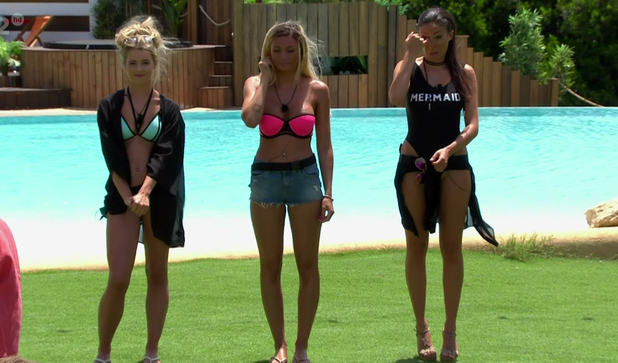 14. Do the islanders ever use the pool?
A pool that looks that good and the islanders are never in it! They're always lounging about around the edges, with only Adam casually floating along the bottom of the pool every now and again. Yes, we've seen them take a dip when a villa task has required them to, but other than that, they never seem to want to cool off. Is it only us who are *always* tempted to just dive right in?
15. Do the islanders ever phone or text each other?
Fans will know every islander is given their own phone. They receive texts to tell them when there's going to be a task, a re-coupling, a dumping... you get the idea. They're always taking selfies on their phones, but do they ever text each other now and again? Y'know if they're itching to get something off their chest and don't want to say it in front of the group, if they've got something too saucy or too controversial to say on camera, if so and so is simply doing their head in and they need a not-so-public rant? And can their phones make phone calls too? If so, do the islanders ever sneak in a cheeky phone call home or a quick stalk through Twitter and Instagram?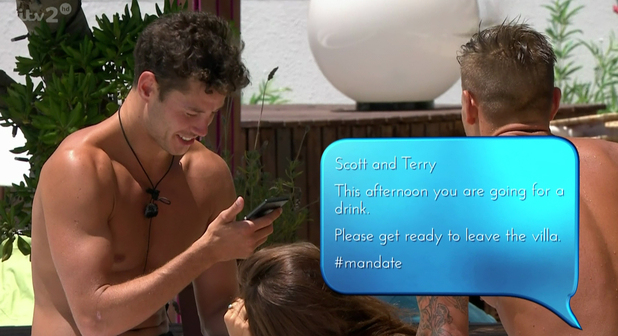 16. Who do they text?
Sometimes the islanders are told to text responses. Like when Tom and Liana left, the group had to vote for the two weakest couples in the villa and submit their answers. WHERE DO THEY GO? WHO TO?
17. How did they vote in the EU referendum?
Yes, we're bringing politics into a reality TV show. But, seriously. It was a huge thing and the islanders would have been away for the vote.
18. Were they told the EU result?
It was huge news. Not only are we now out of the EU, but David Cameron resigned as Prime Minister too. In Love Island's little bubble, the islanders have no contact with the outside world - jeeze, even their villa is in the middle of nowhere - which probably means phone signal (if they even have it) is a nightmare. Did producers fill the villa in on the goss? Or was their only option a sneaky scroll through Mail Online on their phones out of camera shot?
19. Were the boys told about the Euros?
Boys will be boys, and we've no doubt they were slightly gutted to hear they'd be missing out on the Euros. To make up for it, were they allowed to be fed score updates at all? If not, they're not going to be too happy when they touch back down in the UK and realise that England bowed out a long time ago. Unless, they are Tom that is. He's sure to be chuffed Wales have made it to the semi-final.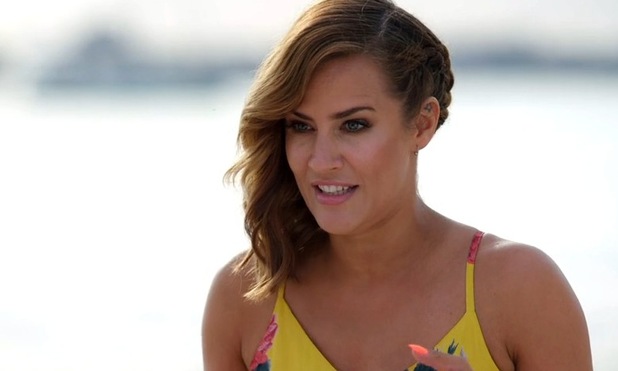 20. Are Caroline Flack's visits always fleeting?
Cazza rocks up to drop a bombshell and before we know it, she's already touched back down in London Town. Are her visits always so fleeting? Or does Caroline actually get to sit and chill with the islanders? If we were her, we SO would not be leaving in a hurry. You'd get all the gossip first hand. Plus, Terry would definitely get what for from us for ditching Malin so brutally, Sophie would have to explain what's really the deal with *those* game playing rumours and we'd HAVE to get Adam to treat us to our very own metaphors...
21. What happens when the islanders leave?
It's always said the dumpees have to be evicted immediately, but where do they go? Are they actually put on a plane straight off or do they get to hang about in Majorca? Malin revealed that she was put in 'holding' for a day after her exit and she actually got a video message from Terry before she headed home. Did she actually and why didn't we see it? Surely one last loved-up spiel from Terry would have made it into the ep? Y'know just to make that dumping seem that little bit harsher than it already was!
22. Can islanders choose not to film if they're ill?
Let's be honest, there's nothing worse than facing the world when you're feeling crappy. And you definitely don't want the entire country seeing you when you're not feeling 100 percent. Poor Liana, she had to face the cameras when she sunburnt her lips and viewers saw her in tears, after feeling pretty self-conscious about it all. Can the islanders just hide themselves away until they're back to feeling their best?
Answer from Liana on Twitter: "NO. I was ill the whole 2 weeks I was there. Sun burn and a cold."
23. Is there anywhere to hide away?
It seems like everything in that villa is caught on camera. We really have seen everything, even when the lights are out, but is there a place in the villa that the islanders can go too when it all gets too much. Obviously, the shower and the loo aren't on film, but is there a secret room that none of us know about?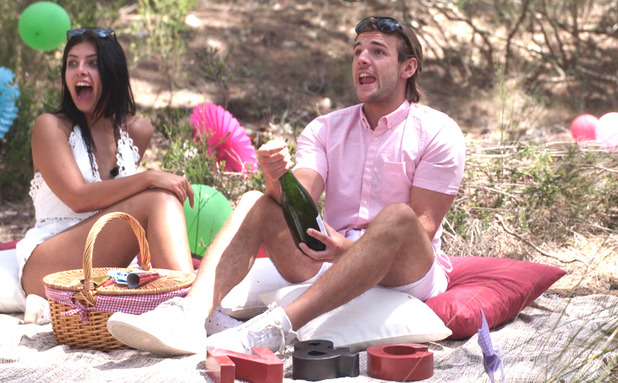 24. Are there actually cameramen in the villa or are the cameras hidden like Big Brother?
If the cameras are hidden, it's easier to understand why the islanders could quickly forget about them being there. But if the cameramen are physically in the villa filming then, that must get a little awkward, no? Unless, the islanders are actually pals with them all. Are they all pally and chatty together?
Answer from ITV: Most of the cameras in the villa are fixed but we also have some operated cameras dotted around the edge of the garden. We also have camera-people on hand to capture dates and activities outside the villa plus any special challenges or big events taking place within the villa.
25. Do the islanders actually get to leave the villa when they're not being filmed?
That would explain all the trips out to stock up on supplies, if the islanders actually do have to fend for themselves. We get to see the islanders venture out of the villa when they're on filmed dates, but can couples sneak off for some alone time away from prying eyes?
26. Is there a psychologist on call? Or just anyone the islanders can talk to?
Imagine being filmed 24/7. Imagine falling for someone on TV and then the next minute, they've decided to turn their attentions elsewhere (We're looking at you Tel...). It's got to be tough in that villa, and emotions are always running high. Sometimes it's nice just to babble on to one of your mates and get everything off your chest, but you can't exactly do that when it might come back to bite you - that's the beauty of reality TV. Is there someone on hand for the islanders to speak too if it all gets a little too much?
27. Are the islanders ever prompted on what to say?
Was it just coincidence that Scott happened to say he was happy Malin left before she rocked up to surprise him and Terry? Do those gushing speeches really come from nowhere? As much as we'd love to think it is all just perfect timing and really from the heart, something seems a little bit suspect, no?
ITV fancy hooking a girl up?
Follow us on Twitter @RevealMag for all your celeb, fashion and beauty news!
Fancy winning some GREAT prizes? Check out Reveal Competitions here!