When Malin Andersson was voted out of Love Island it separated her from boyfriend Terry Walsh. Although he vowed to leave with her, he decided to stay in the villa... and promptly coupled up with newbie Emma-Jane Woodham, admitted he wanted to dump Malin and declared he wasn't missing her at all.
Harsh, right?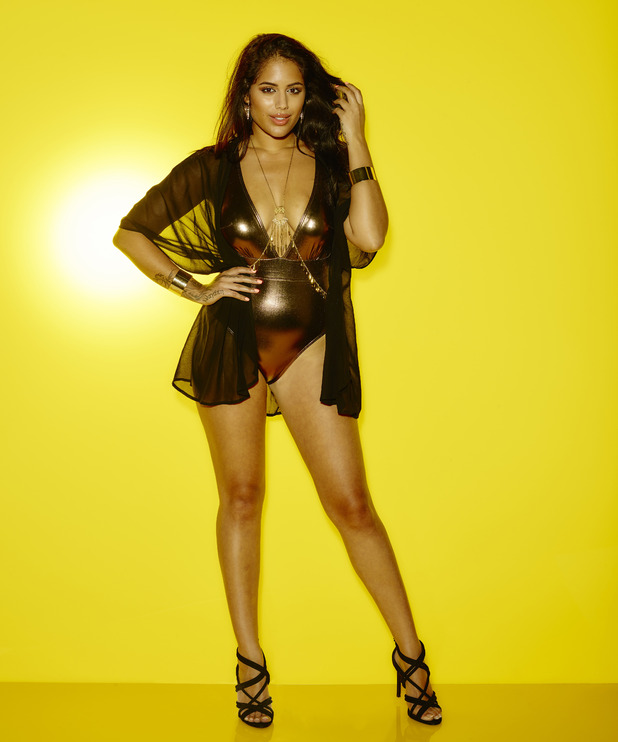 Well, there have been calls for make-up artist Malin to re-enter the villa, which would totally spice things up, right? Here's nine reasons why producers SHOULD let Malin return, even if it's just for a day!
1.
The look on Terry's face. It would surely be priceless, right?
2.
Duh! The biggest reason of all – to confront Terry about what on earth is going on?! How could he forget her so quickly? Did he
really
want to dump her? If so, why did he offer to leave when she was eliminated? Were his feelings all a game or were they genuine? Especially now that
Terry has had SEX with Emma
: how would he explain that to Malin?
3.
With both Malin and Emma in the villa, who would Terry choose? And if he did pick Malin, would she actually want to take him back?
4.
How would Emma react? She came into the villa as the ex-girlfriend of Tom Powell, who was coupled with Sophie Gradon. If Malin came back, she'd be the partner of Terry having to deal with his ex-girlfriend. Would she befriend Malin as she did Sophie?
5.
We might find out what Malin and Oliver Maxwell Fernandez spoke about on the phone. After he was eliminated from the villa, she tweeted: "Interesting phone call with @OliverMaxwellF." We would LOVE to know what they discussed… Imagine if they returned as a couple!
6.
Malin has been watching EVERYTHING as a viewer and could deliver some home truths and secrets to the islanders. Knowledge is power and she could totally stir the pot when it comes to what she tells the islanders about the outside world! Particularly when it comes to how the public are viewing certain people…
7.
'Cause we miss her being part of the girls' group!
8.
'Cause her make-up is ON POINT and we love looking at her!
9.
It would make plenty of viewers very happy!
@MalinSaraMakeup I love u malin xx Terry is s game player!!! You and Oliver should return as a couple!! @LoveIsland make this happen!!

— Gemma louise baines (@BubblyG888) June 30, 2016
@Louis_Dee if the rumours of malin making a return visit are true, oh my!

— Marc Dale (@darcmale) June 29, 2016
Who else is waiting for Malin to return to the villa and dig the head off Terry #loveisland

— ReeksHavok (@ReeksHavok) June 29, 2016
All I want now is for Malin to return to #LoveIsland to spice things up abit Terry's face would be priceless!

— Mila.fj (@MilanotsoKunis) June 28, 2016
be so entertaining if Malin was allowed to return into villa now that Terry's cracking on with Emma #loveisland

— LaurieMclelland (@Lauriemclellan2) June 27, 2016
@itv2 @LoveIsland you should return Malin in the villa ! This will make many audiences !

— Sarah Youpi (@SarahYoupi) June 26, 2016
A malin return would spice things up aye

— wishy (@Danwish11) June 26, 2016
Come on, ITV2, make it happen!
Love Island
airs 9pm on ITV2.