Jodie Marsh will travel to America to make her dreams of motherhood come true, after splitting from husband James Placido earlier this year.
The 37-year-old documentary maker told ITV's
This Morning
her previous plans to seek a sperm donor in Denmark were cancelled after she met James, but now they've
broken up
she's started her search again.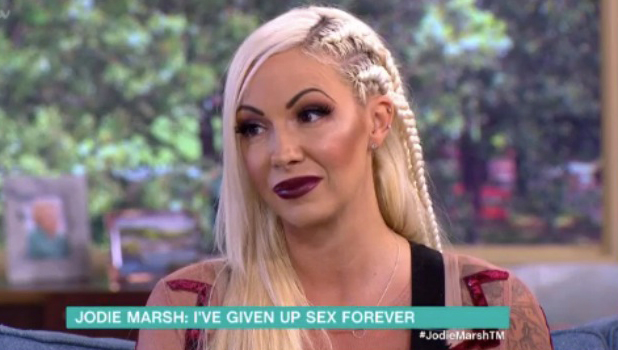 "Before I even met James, I was looking into sperm donation because I realised time was ticking and I'm not getting any younger and if I want to have kids there are limited options available," she said.
"I'd started looking into sperm donation and decided in my head to go to Denmark because the sperm donors there are anonymous so I'll never have a guy turn up and say, 'Hello, I want to be part of your life.'
"It was all sorted in my head, then I met James and thought I was in love and he convinced me I didn't need a sperm donor anymore because we were perfect for each other. Now I'm back to square one, but in a better position having made a TV show about sperm donation.
"I'm now going to America."
As for whether she'd show her journey for a new documentary, she quipped: "Depends how much money a channel might offer me!"
Jodie said while she would never allow her children to be plastered across social media or the public eye, she would be open to documenting the conception.
"You could follow my journey into how it happened because that's interesting in itself. I've been told I have a low egg count, it might be difficult for me to conceive and it's scary to go it alone."
She said she has three nieces, two of whom are babies, and it's made her "so broody."
Jodie and James split in April after eight months of marriage.
Fancy winning some GREAT prizes? Check out Reveal Competitions here!