Love Island's Tina Stinnes bonded with newcomer Troy Frith as soon as he arrived at the villa... but is their blossoming romance over already?!
Tina's position in the villa seemed to have been secured when
Troy arrived on Tuesday night (28 June) and immediately cosied up with her
, but after
hearing fellow newcomer Oliver Maxwell Fernandez's warning about Troy playing game
s, and a less than thrilling first date, will they go their separate ways?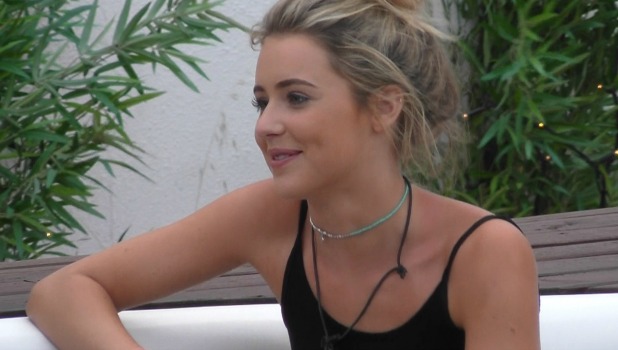 The
ladies chose to keep Troy at the villa and dump Oliver
, after
both men had just one day to convince the women why they should be allowed the chance to compete on Love Island.
Most of the islanders said Troy's bond with Tina was a deciding factor in keeping him. But as Oliver was leaving, he warned the group to keep an eye on Troy, suggesting he could play games and be fake.
After that piece of advice made its way back to Tina, she decides to confront Troy tonight, telling him: "I don't know you and obviously there is doubt. The issue is whether you said I was the easy option."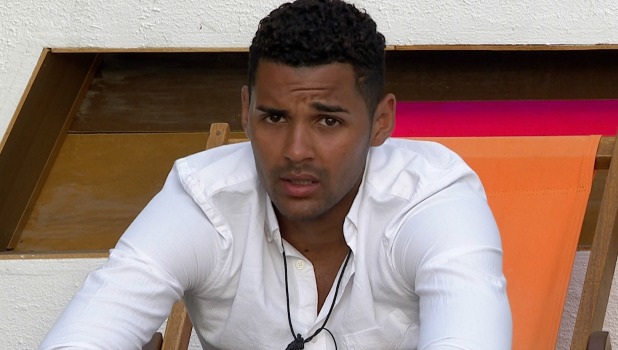 Troy assures Tina that Oliver was just angry at being dumped and none of what he said was true. He says Tina is "not an easy option" for him and he genuinely does feel a connection with her.
"Why are you an easy option when we're from two different backgrounds?" he says. "Whatever he said to you, I'm still going to crack on to you. I still think you're fit and I do think we've got a connection. That's not going to make me back off from you."
They have the chance to talk further when they leave the villa for a date, but things don't go well, with Troy telling Tina she's not really his type, and Tina admitting she nearly fell asleep as she was so bored.
Not quite the stuff of romantic fairytales, eh?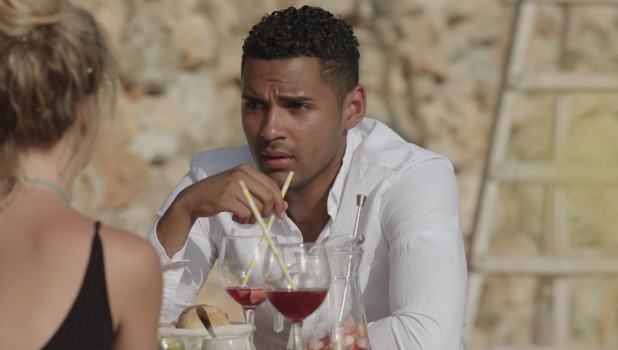 "We need to get to know each other a bit more," says Troy. "At night time we're cuddly and have a little kiss or whatever, but daytime you're doing your own thing. I like grafting, but I'm not going to graft my life away."
He might not have to, as back at the villa both Troy and Tina separately tell the islanders things didn't go that well.
"[Before], he was really cheeky, really jokey whereas now I feel like he's just a t**t," Tina tells Kady McDermott. "He's lost that cheekiness and that was the one thing that attracted me to him. He's not my type; he's not the guy I'd usually go for. I don't know if he did it to play a game.
"I was sitting there thinking 'please let this be over', I'm almost at the point where I could fall asleep."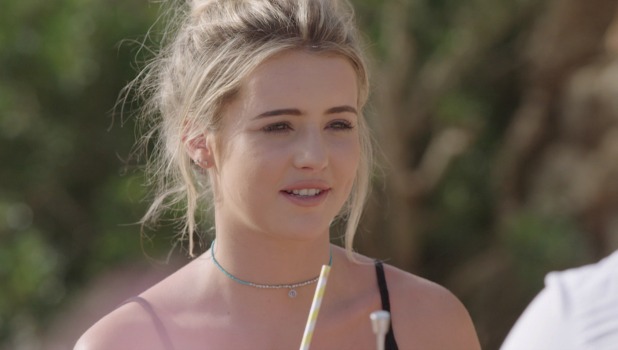 And Troy's equally underwhelmed, particularly as he's still angry to have been questioned over Oliver's comments. "She keeps mentioning that she's wary. I've chosen her now, she should be happy. We've coupled up now, just enjoy it. She's a lovely girl but I'd rather just enjoy my time and crack on."
Oh dear...
Tina also admits if another guy came in she preferred, she'd go for him. And she reckons Troy would do the same with another girl.
Meanwhile, in tonight's episode, we'll see the
islanders recoupling before a big bombshell is broken
: the new couples have to vote for the two weakest couples in the villa, who will face the public vote tonight. One member of each couple will be saved and the other sent home!
Love Island
airs 9pm on ITV2.