Love Island's Sophie Gradon has told Tom Powell she wants them to sleep in separate beds... but admits their split has changed him for the better and there's hope for a reunion.
Viewers saw
Sophie and Tom's relationship end at the weekend
, following a series of rows not helped by the
arrival of Tom's ex, Emma-Jane Woodham, to the villa
. And Emma's blossoming friendship with Sophie!
But
Tom admitted last night he's eager to win Sophie back
and prove he's changed.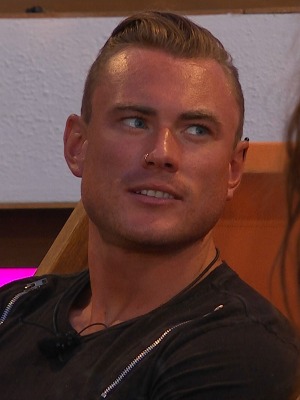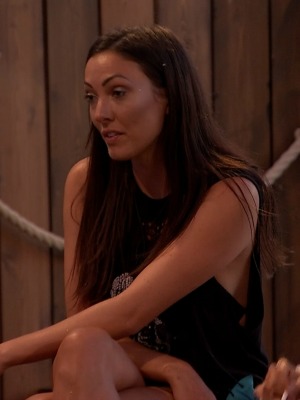 So, has it worked?
Well, in Wednesday night's episode, we'll see Sophie admitting Tom seems calmer and more relaxed since their split, and to test whether Tom respects her, she tells him they should sleep in separate beds now they've broken up.
Tom's reply? "Was that a joke?"
Sorry, Tom, it wasn't.
"In all honesty, putting him in a bed outside tonight is kind of a test," Sophie admits in the Beach Hut. "I wanted to see if he would respect me, respect my wishes, and see if he would do it without complaint, and without throwing his dummies out the pram. Distance makes the heart grow fonder."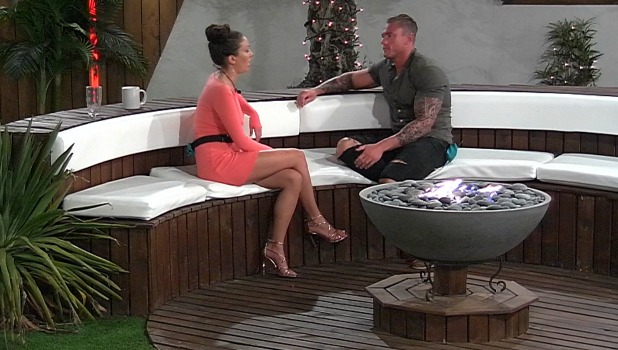 Tom assures Sophie that just because they share a bed doesn't mean he'll try anything on with her, pointing out: "So far I haven't even tried a thing. I've got enough will power. If you don't want anything to happen, I'll make sure nothing happens."
But he respects her wishes and beds down for the night outside.
The next morning, he brings Sophie tea and toast in bed to show he's not upset by her request for them to sleep separately. Adam Maxted thinks it's a great move on Tom's behalf and he's really showing Sophie how he's changed.
"What you're doing is working perfectly, giving Sophie her own space and taking a back step," says Adam. "The fact you didn't start an argument over staying downstairs, I think she respected that. She's a strong-minded girl. You're going to pull it back."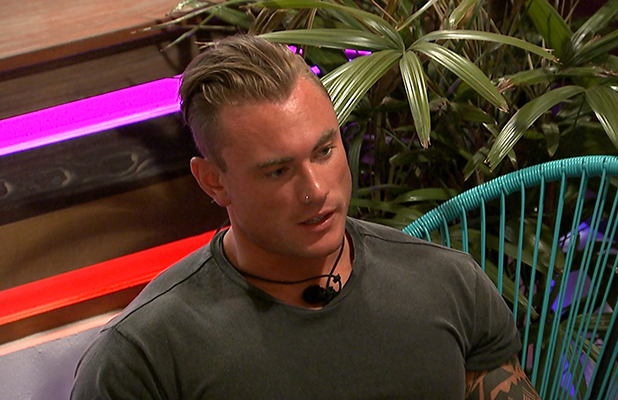 Tom replies: "If she doesn't want me, she doesn't want me and there's nothing I can do about it. At least I can say I've tried and if I've gone through all this effort to show I've changed and she still doesn't want me, then I can accept that."
But Tom's luck may be about to change, as Sophie admits in the Beach Hut she missed Tom being in bed with her and she realises how hard he is "grafting" to win her back.
"I like this Tom," she adds.
Sophie hinted last night that she wasn't quite over Tom when she told newcomer
Oliver Maxwell Fernandez that she wasn't ready to date agai
n. Oliver had made it clear he felt a connection with Sophie, but she turned him down.
She told him: ""I'm going to be honest. I just feel it's too soon for me to really get to know you any further. I think you're lovely, calm. pleasant, really nice to speak to. You're absolutely gorgeous but right now... [shakes her head]."
Oliver was later dumped from the island, after the girls chose to save fellow newcomer Troy Frith instead.
Meanwhile, on tonight's episode, we'll also see a recoupling - with a twist! All the
new couples have to choose their weakest two couples in the villa
, and the bottom two will face the public vote. One person from each couple will be saved, one person will be dumped. The results will be revealed on Thursday night.
Love Island
continues 9pm on ITV2.
Fancy winning some GREAT prizes? Check out Reveal Competitions here!