Vicky Pattison has described ex-boyfriend Mario Falcone as "very sweet" and, er, "a bit like the girl" in their relationship, during a panel discussion on Loose Women.
A compliment?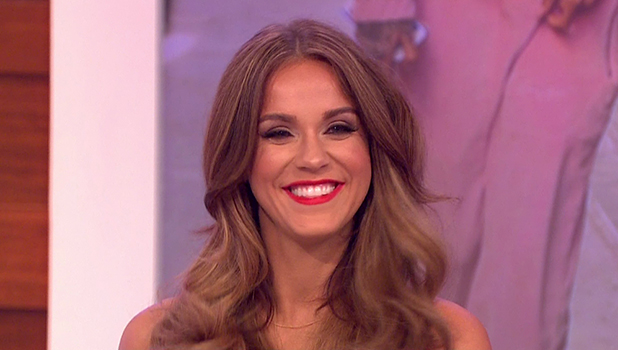 The panel had been chatting about relationships on Wednesday's show (29 June) when Vicky was asked about ex Mario. "He was very sweet," she said. "I suppose, slightly more, a bit like the girl in the relationship. He would text and say he missed me and I was really busy, and I suppose I just had to concede that, yes, I am."
The women had started their discussion debating whether being called high maintenance is derogatory and would upset them.
Vicky said that she was physically high maintenance and emotionally high maintenance, explaining: "I think I demand an awful lot from the people I'm with. I want respect, I want an equal, I want someone who can match us. I want to be adored and appreciated and why not?"
(Coleen Nolan later pointed out that if Vicky wanted to be "adored", surely that's what ex-
TOWIE
star Mario was doing with his sweet texts?)
Vicky went on to say: "I just think, I'm bringing a lot to the table as you are as women, and most women out there, and why shouldn't my needs be met? So if that means I'm high maintenance then I don't care."
When asked if Vicky had dated high maintenance men in the past - no names! - she said yes.
"Oh incredibly," she said. "The last couple of guys I've been out with have been high maintenance. Aftershaves cost more than my perfume, they take longer than me getting ready, certainly take longer on hair. Even little messages and stuff, you'll get a text like, 'You haven't spoken to me today, I feel like you don't appreciate us.'
I'm like, 'I've been working mate, you should try it.'"
Fancy winning some GREAT prizes? Check out Reveal Competitions here!