Oliver Maxwell Fernandez's time in the Love Island villa came to an abrupt end tonight when he was dumped just one day after arriving on the show.
Harsh!
Troy Frith
and Oliver made their debut on Tuesday night (28 June) but, in a twist, they had just one day to woo the ladies and ensure their future in the villa.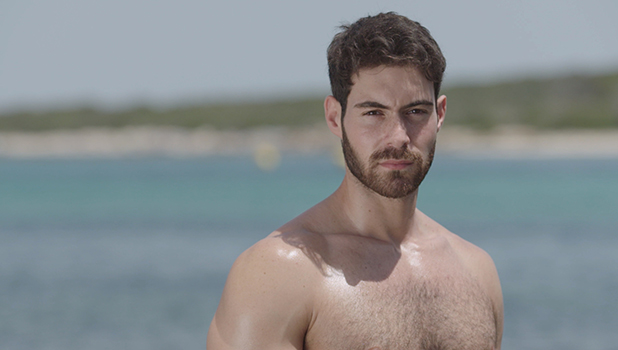 Each guy was allowed to ask three women on a date: Troy opted for Kady, Tina and Liana, while Oliver chose Kady, Tina and Sophie.
Troy bonded best with Tina and the pair shared a smooch under the covers after he promised to spend the night with her.
Oliver liked Sophie best and told her: "I do feel we connect. I don't know if you do?" Sadly for Oliver, she replied: "It's so much pressure. I'm going to be honest, I feel it's too soon for me."
Once alone, Troy and Oliver had a chat about how they were getting on. Speaking about Tina, Troy said: "I don't feel stuff. I do like her. If another bird came in and she was all over me, I'd still go there."
Once the dates were over, Scott received a text asking the group to gather by the fire pit. The girls then received a text, asking them to each pick one of the lads to send packing.
Unfortunately for Oliver, all seven girls dumped him!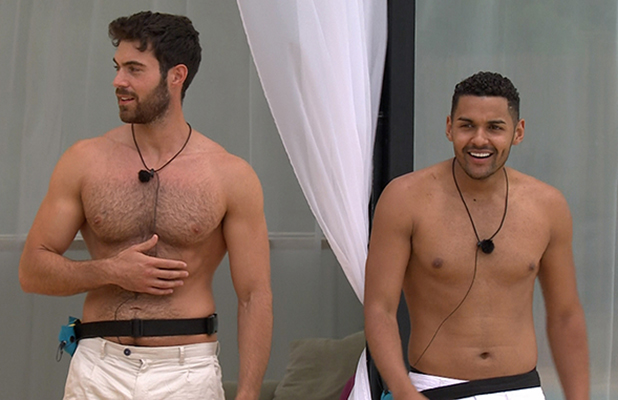 In the beach hut, Olivia later explained: "He didn't have a connection with anyone and wasn't fitting in. It was the only fair way to do it."
Before leaving the island, Oliver warned that Troy is a "player". He said: "One by one he will play the girls and that will cause a big problem."
Throughout the show, viewers were quick to share their initial thoughts on the newbies, and it seems they agreed with the islanders.
One said: "Troy is a massive player! But his teeth are amazing!!! #loveisland." Another added: "I think Adam & Oliver should match up as they're both dry as a bone!! #loveisland."
Love Island
continues at 9pm on ITV2