Love Island's Olivia Buckland has confessed to Alex Bowen that her feelings for him are growing by the day!
However, the realisation that she is falling for Alex big-time is leaving Olivia feeling "stressed" that he may forget who she is once they leave the villa.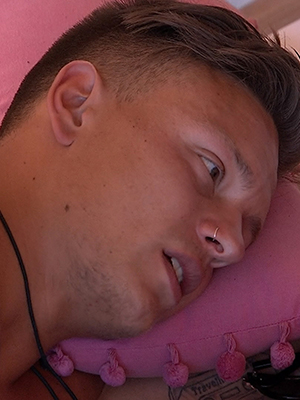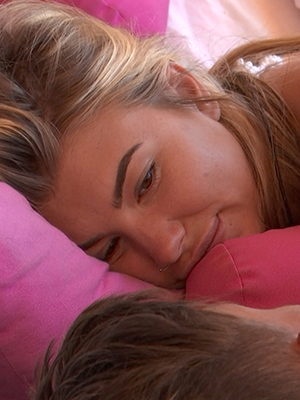 In scenes that will air tonight, Olivia overhears Alex and the boys discussing life after
Love Island
...and it doesn't fill her with confidence.
Alex soon realises she is upset and she confides in him: "I can't explain how I feel today. Coming out of here and having to deal with the change and the stress, I can't stop thinking about it all and it's just getting to me," she says.
Olivia adds: "I just feel like you are easily led astray and you will just be like, 'Who's Olivia?'"
But although Terry Walsh soon forgot about girlfriend Malin Andersson when she was dumped from the villa, Alex assures Olivia he won't be so quick to forget her!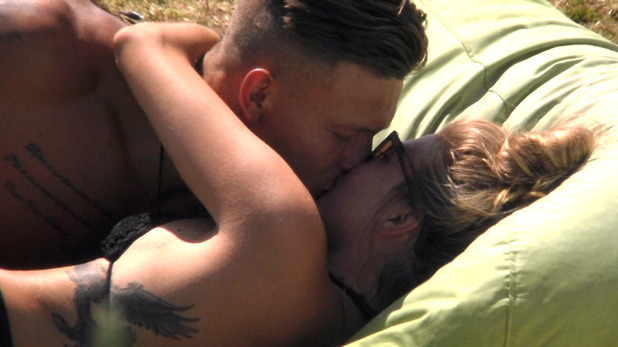 He tells her: "I'm not going to be like that at all. I'm here now, happy, chilling, getting along. It's nice. I'm not thinking about when we get out. I don't know what's going to happen when we get out, look at Terry and Malin."
Explaining why she is feeling so concerned, Olivia adds: "I only think about it because the longer I know you, the more feelings I get for you and I don't want to do that.
"The reason I'm thinking about it today is because it's self-preservation. I try and steer myself away from things that might go wrong. It's not you at all; I have that issue because I don't trust people. I'm just having an off day."
Aww. She's got it
bad
- and luckily for her, he seals his promise not to forget her with a kiss!
Love Island
airs at 9pm on ITV2.