Love Island: Tina Stinnes awkwardly told Terry Walsh that she fancies him, admitting afterwards: "It's f**king embarrassing."
Following the departure of Terry's (now ex) girlfriend Malin Andersson from the island, Tina had agreed to couple up with Terry when re-coupling comes around, but purely just as friends.
However, since then,
Terry has decided he wants to be single again
and when he set his sights on newcomer Emma-Jane Woodham, Tina realised that actually she likes Terry a lot more than she first thought...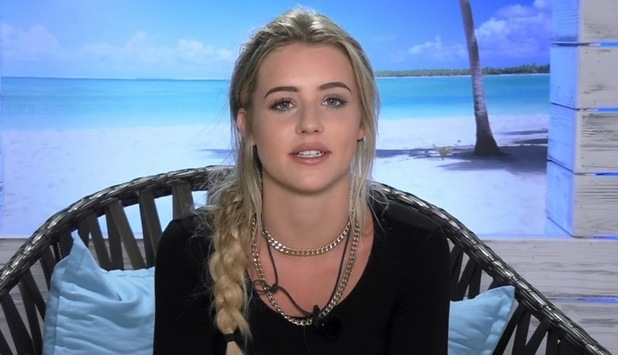 In last night's episode of the show, Tina was encouraged by Olivia to tell Terry how she feels. She admitted it would be better to get her feelings out in the open and after
Terry returned from his date with Emma
, Tina decided to pluck up the courage and have the chat.
She said: "It's just a bit of a sh*t situation really, because I know I'm going to get shot down... Who wouldn't fancy Terry? But I just also feel like he is avoiding me... Sometimes in here it's hard not to say how you feel. Normally I'd just remove myself from the situation, but seeing it the whole time you can't really remove yourself."
Tina told Terry: "I don't really know how to say this, basically I think when I saw you in the beginning, you were obviously Malin's boyfriend and I saw you as that, then seeing you move on so quickly, I think I started to see you in a different way... I know you're with Emma, and I know you like her."
Referring to her tears over Terry the previous night, Tina added: "Last night, I was upset, but it's because I'm so angry at myself... I don't want to like you."
Terry replied saying he can understand where Tina is coming from, although he thought their relationship was just friendship. Tina replied: "I know. That's how I saw you, then it changed and I was like, 'F**k sake.'
"I was just so annoyed at myself because I know you've moved on and I know you're really happy and she's your type. I don't want to say, 'Don't f**king go there,' I'm not saying that at all. I just had to say something because at least now I know and I can leave it at that and move on from it."
Letting her down gently, Terry then told Tina: "It's nothing to do with you, you're really attractive, I've said that... I just didn't get that energy from you at all."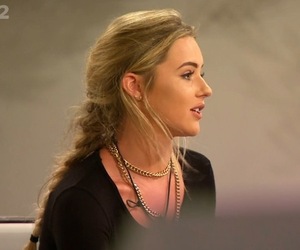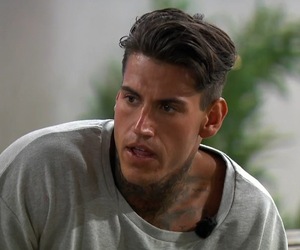 Following their conversation, Terry revealed he was surprised by Tina's admission. He told the beach hut: "I was well shocked. I didn't expect that from Tina... she is fit. Obviously I'm trying to pursue things with Em now, but Tina does look fit tonight, I'm not going to lie. It's a weird one."
Trying his luck, he then added: "I do feel a bit for Tina, but what can I do? I could have both of them I suppose? Can I recouple with two girls?"
We're not sure that's how it works, Terry...
Tina, meanwhile, said she was "relieved" to have told Terry about her feelings for him - even if it had left her a little red-faced.
"F**king hell that was awkward," she said. "I kind of expected that answer anyway, but obviously it's still f**king sh*t and it's not very nice having to put yourself out there like that to get shot down. But it is a relief. I got it out and off of my chest, but it is f**king embarrassing."
While Terry seemed to enjoy having two girls vying for his affections, his former flame Malin wasn't exactly best pleased watching at home. Reacting to Terry's date with Emma,
Malin confirmed she is now single.
She later took a swipe at her ex-beau by sharing Adele lyrics with her Twitter followers.
They read: "Send my love to your new lover.. Treat her better."
Malin and Terry were an official couple on the show, before she was voted out by viewers. She later found out that Terry had been planning to ditch her before her dumping, as he recently confessed to his islanders that he hasn't been missing her at all.
Ouch.
Love Island continues tonight on ITV2.
Follow us on Twitter @RevealMag for all your celeb, fashion and beauty news!
Fancy winning some GREAT prizes? Check out Reveal Competitions here!