Love Island viewers are calling for eliminated contestant Malin Andersson to be put BACK in the villa after boyfriend Terry Walsh cosied up to newcomer Emma-Jane Woodham on a romantic date.
Make-up artist
Malin was "official" with Terry
ahead of her elimination last week, so it was a surprise for her – and viewers – to see him moving on so quickly. After all, he'd
initially vowed to leave the villa to be with Malin
, before deciding to stay and complete the experience.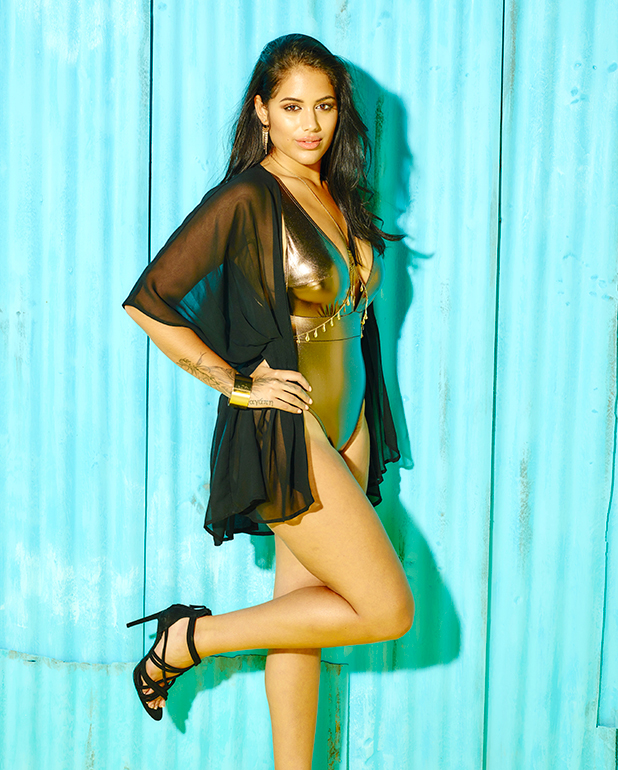 But just a few days after Malin left, he admitted to the islanders he wasn't missing her, couldn't see it working on the outside world, and had
even been thinking of breaking up with her
before she was eliminated.
Poor Malin!
Things got worse for her on Monday night (27 June), when
Emma picked Terry to join her on a romantic cycling date
, where they shared champagne and admitted to fancying each other.
Terry told Emma: "It's weird. It's been a quick turnaround with me and Malin. She is a lovely girl, but I just don't think we're right for each other. It's nice coming here with you as a breath of fresh air and a clean start."
Malin responded
by tweeting: "So I'm single... "
Many
Love Island
fans - including
TOWIE
's Georgia Kousoulou and Francine Lewis - are now calling for producers to put Malin back in the villa so she can confront Terry about his actions.
Come on #loveisland @itv2 please put back in @MalinSaraMakeup and really shock Tell omg it would be brilliant X

— Francine Lewis (@francine_lewis) June 27, 2016
@MalinSaraMakeup needs to go back in to @LoveIsland !!!!!

— Georgia Kousoulou (@MissGeorgiakx) June 27, 2016
It would be real banter if Malin went back in #LoveIsland

— Molly (@mollyokeefexo) June 28, 2016
@LoveIsland should do a public vote to put Malin back in, now that would be interesting

— Yas (@yasmindev) June 28, 2016
Malin needs to get back into #LoveIsland

— Nomessssss (@P3ppaPig_) June 28, 2016
@LoveIsland @MalinSaraMakeup please bring Malin back

— Hannah (@hannah_watson01) June 28, 2016
Please send Malin back into love island @itv2

— lynne (@LynneMalcomson) June 28, 2016
The only thing that could make @LoveIsland better right know would be sending Malin back #drama

— Tara Hannigan (@TaraHannigan) June 28, 2016
Listen Malin needs to go back to #LoveIsland I wanna see some action man

— Akua (@Letiziamonteiro) June 28, 2016
I feel for Malin so much!! She needs to go back in the villa and put terry in his place!! @MalinSaraMakeup #loveisland

— georgiasleeX (@cookiedough435) June 27, 2016
@itv2 @LoveIsland @MalinSaraMakeup get Malin back in that Villa! It has to happen! What Terry has done needs pay back! Vile boy!Love Malin x

— Twiggy White (@_TwiggyWhite_) June 27, 2016
honestly, malin should be sent back in & crack on with a new lad ...just to piss terry off...100% #shouldofstayedwithrykard #loveisland

— kayla louise xox (@kayla_louise96) June 27, 2016
They need to send Malin back in the villa, Terry's face would be a picture #loveIsland #getmalinbackin @LoveIsland

— EMILY (@emwilsonxxxxx) June 27, 2016