Kerry Katona was once the celebrity face of Iceland so perhaps it's no surprise she found herself on the receiving end of a barrage of jokes following yesterday's Euro 2016 match between England and Iceland.
The Atomic Kitten star – who fronted Iceland's TV ads for four years - took to Twitter during Monday night's (27 June) match to quip: "Enough with the Iceland jokes!!"
She then added: "Come on England.... Step up your game before people start throwing prawn rings at me!!!"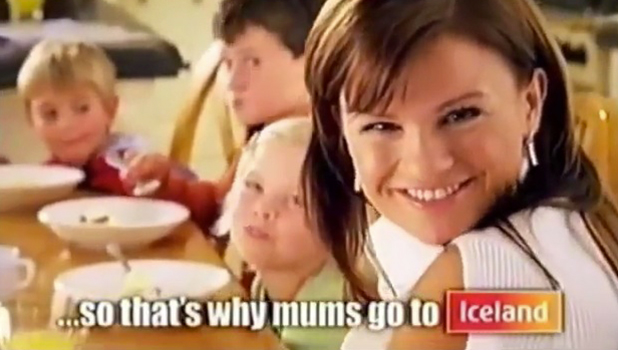 Unfortunately for her, it wasn't to be, as England lost 2-1, meaning they're now out of the Euro 2016 competition.
Kerry's response? "Oh crap!!!! Think I'll hide in farm foods!!! Yes yes I get it... It's all my fault!! Damn those chicken nuggets!!"
She also tweeted this morning to Leigh Francis - aka Keith Lemon: "The bloody amount of Iceland jokes I got last night!! "Chicken nuggets £1"
"Ah right," he replied. "Football thing? I don't watch football. Prawn rings though! Can't go wrong for a quid! X"
To which Kerry joked: "I use to get them freeeeee."
Need a reminder of Kerry's ads? Look no further!