Pregnant Maria Fowler has hit back at online trolls who have branded her "selfish" for hoping to get back to her pre-baby body once her daughter has been born.
Former
TOWIE
star Maria, 29, has less than three months left of her pregnancy but is having to fend off critics left, right and centre.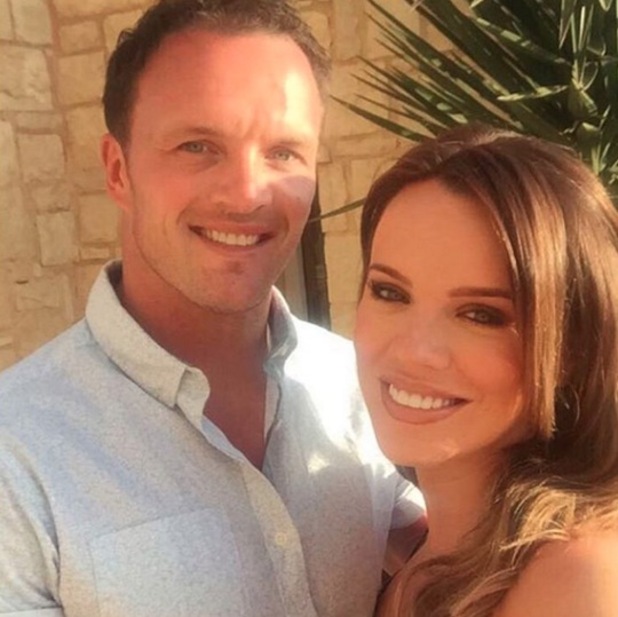 Taking to Instagram yesterday (27 June), Maria shared a picture of herself which was taken before she fell pregnant. She captioned it: "One year ago... Will I ever manage to get this back after baby? I'll need some serious clean diet and exercise regime."
However, the post sparked fury from a handful of individuals, who branded Maria "selfish" for thinking about getting back into shape. They also suggested she needed to "get a grip". The posts have now been deleted.
Speaking to
The Sun
, Maria hit back: "I'm going nuts! People on Instagram! Because I want to get my pre-baby body back, I'm selfish to people who can't conceive! They go on and on!"
Meanwhile, Maria has also been forced to defend herself after tucking in to a soft ice-cream while out with her boyfriend Kelvin Batey and their dog yesterday. Although the
NHS
advises women that they
can
eat soft ice-cream while pregnant as it is pasteurised, some followers were quick to tell Maria not to eat Mr Whippy ice-cream in case she gets "listeria".
Maria tweeted: "Has someone just written on my Instagram 'someone's got to look after your unborn baby' give me strength. Don't know whether to be insulted"
She added: "I swear majority of the UK in my @ replies recently think they're either politicians or midwives.
"Anyone else that tells me anything in doing 'wrong' in pregnancy is getting blocked. Perfect parents and pretend midwives all over the gaff."
Maria announced her pregnancy in March.