Charlotte Crosby has said she feels sorry for Zara Holland losing her Miss Great Britain title, but the model should never have gone on Love Island and had sex in the first place.
Zara, 20, was
stripped of her Miss GB title earlier this month after sleeping with Alex Bowen
in the ITV2 show. Pageant bosses said they could no longer promote her as a positive role model.
Thousands later signed a
petition demanding Zara be reinstated
, but former
Geordie Shore
star Charlotte thinks Miss GB organisers made the right decision.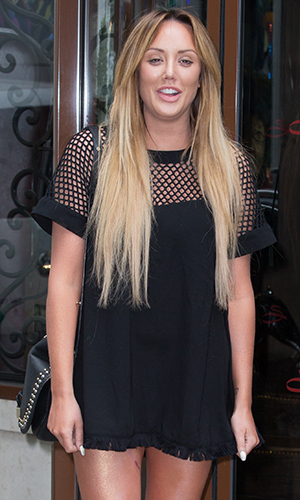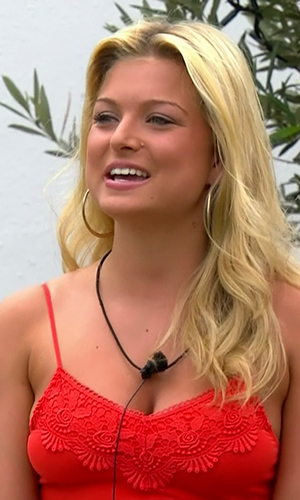 Charlotte told
Daily Mail
: "I think it's a shame, she's a lovely girl and I'd feel very sorry for her. I can tell being Miss GB meant a lot to her but I do feel being a beauty queen you have to be a certain person.
"You have to be the perfect girl and its all about world peace and you have to be the best you can possibly be. So I do think with that in mind... Zara shouldn't have gone on a reality TV show, I think it was a bad decision in the first place to even go on.'
"I do think they should have done it. If she'd gone in there a normal girl she'd have nothing to lose but she went in there with a title. You do have to behave in a certain way."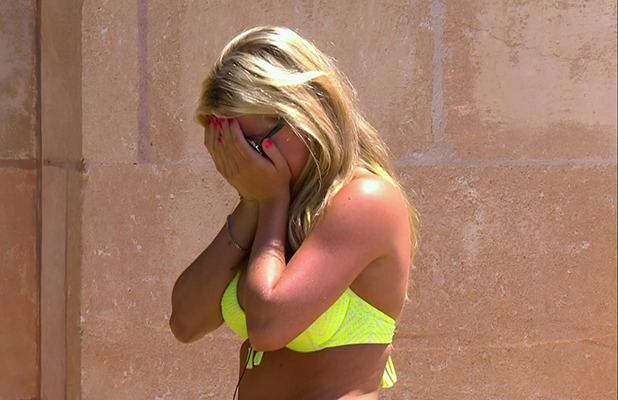 Charlotte's remarks echo those made by former Miss Great Britain Gemma Garrett and new Miss Great Britain Deone Robertson, who has taken over Zara's crown.
Deone said yesterdayshe's not surprised Zara was dethroned
, as the girls are told in detail about the responsibilities of the title, which includes no nudity or having sex on TV.
"Everyone is briefed before entering a pageant," she told
The Mirror
. "It's drummed into your head. There are contracts in place. You can't be seen naked or topless and you definitely cannot have sex on TV."
Former
Miss Great Britain Gemma has also said this in a recent interview
with
Belfast Telegraph's Sunday Life
, claiming: "It's very silly because she would have been given a contract and one of those clauses would have been to not have sex on TV. Even if you're not Miss Great Britain, I don't think anyone should be having sex on TV."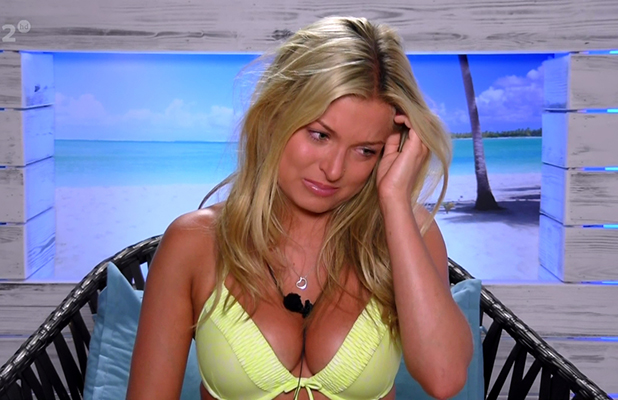 Zara has admitted having sex with Alex was the biggest mistake of her life and she's gutted to have lost her title.
After
being told about the dethronement by Love Island producers, Zara told the islanders
: "They've taken my title of me. They've done a statement and stuff, just saying it's not acceptable and blah blah blah… I just feel I've let my family down, you know what I'm saying? I just feel like people are going to be judging me.
"I'm having the time of my life in here. I've been true to myself and honest. I'm doing what a normal 20-year-old girl would do. We all make mistakes. You live and learn. It's just s**t."
"I did Miss Great Britain because I wanted to do it. If you put that hard work in, the commitment, the time and the effort… I did. And I won," she later said in the Beach Hut. "And I worked so hard. And now just one stupid silly mistake, being in the moment, has ruined everything.
"I can't even out into words how gutted I am. So if they want to give it back to me, that's fine. Please…"
Zara then
chose to leave Love Island after her mother fell ill
, returning to the UK two days after being stripped of her title. Producers have said the door is open for her to return but
Zara told Reveal last week she had no "immediate plans" to go back.