Love Island's Nathan Massey has told Cara de la Hoyde to "change her ways" after they rowed over her not realising Tina Stinnes was upset.
In Monday night's episode we'll see
Nathan trying to comfort Tina, who is upset her position in the villa is vulnerable now Terry has been kissing Emma-Jane
Woodham.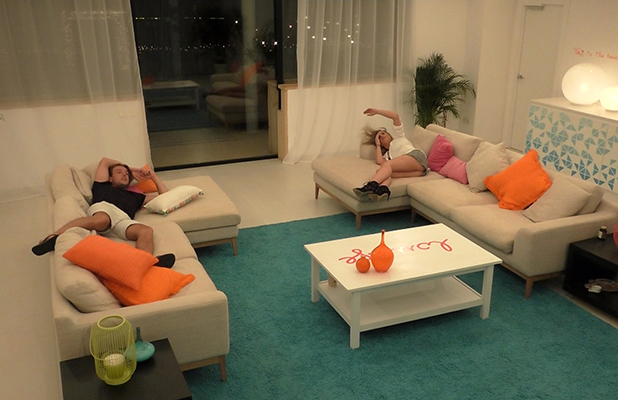 But when Cara enters the room, she doesn't see Tina's tears and makes a light-hearted joke, which Nathan deems "insensitive" and inappropriate.
Cue row…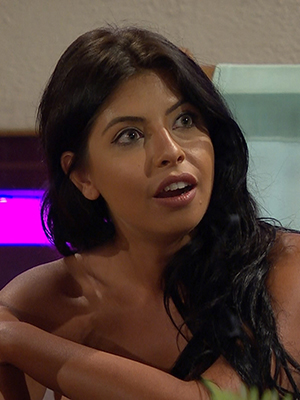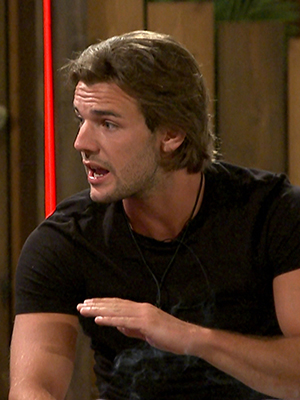 Nathan tells her: "Be a bit more sensitive if a girl is crying. I really can't get on with you. Change your ways because it's pissing me off. You've got two eyes, have a look. Don't be insensitive. Then I've got to apologise on your behalf."
"Why've you got to apologise? I haven't done nothing," retorts Cara, adding she didn't know Tina was crying. She also tells Nathan perhaps he should go couple with Tina if he feels that strongly about it.
"When I talk back to you and I have a row, you don't like it," continues Cara. "I'm not a quiet girl, I'm sorry about that. If I've got something to say, I'm going to say it. I'm not going to be belittled and told not to talk when I want to talk."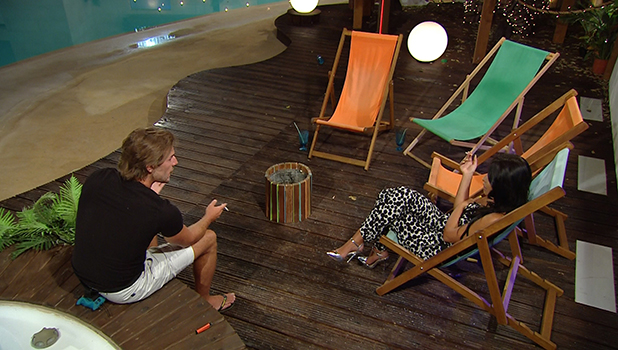 The row escalates until Nathan decides to sleep downstairs and, when Cara tries to follow him, he tells her to leave him alone.
"You're so selfish. Pack it in," says Nathan. "You can't sort it out because you've got to have the last word. You're doing my head in. Please go away. I mean it, please go away. I don't want to be rude and I've come down to cool off. I'm p***ed off, please go upstairs."
The next morning, things have cooled slightly but there is still hostility, with Cara telling Olivia Buckland she "feels sorry" for Nathan's ex-girlfriend.
"If he wants to be with an idiot who don't talk back, then go and be with one. I feel sorry for his ex, I don't know how she did it for three years. I'd love to sit down and talk with her – send her in. She deserves a medal."
Nathan, meanwhile, tells the boys he's fed up with Cara being "insecure" around him and taking offence if he talks to anybody else.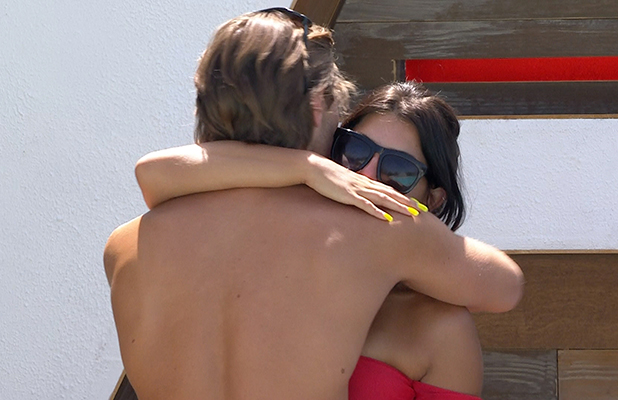 After having a little more time to think about the situation, Cara and Nathan eventually tried to clear the air with each other, with Cara telling him: "Instead of coming over and saying 'Babe, the girl was upset'. Can you accept that the way you came over, that's why I reacted the way I did was because you got my back up."
Nathan tried to draw a line under everything and said: "Ok, done. Do you want to carry it on or do you want to leave it there?" The pair eventually hugged each other and decided to move on.
Love Island
airs 10pm on ITV2.
Fancy winning some GREAT prizes? Check out Reveal Competitions here!