Tom Powell decided to stay on Love Island to work on his relationship with Sophie Gradon… but after a MASSIVE row, is it all over?
Viewers saw
Tom packing his bags on Sunday night after struggling to cope with the arrival of ex-girlfriend Emma-Jane Woodham
at the villa, but current flame Sophie pleaded with him to stay.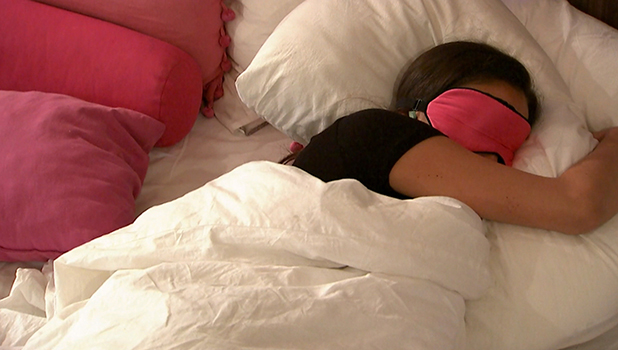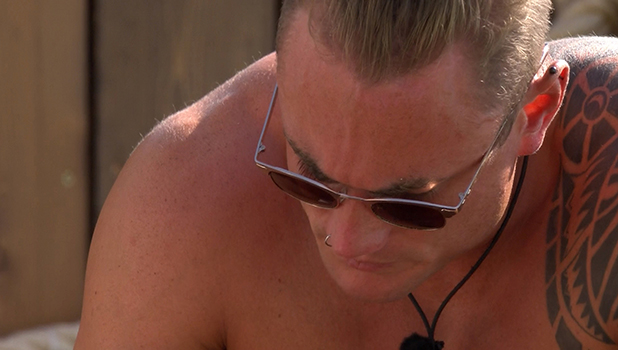 But almost immediately there are problems between them, sparked by Sophie apparently going to bed and ignoring Tom, who just wanted a cuddle.
"We just made up," he says, when Sophie puts on an eye mask to sleep. "You said you wanted me to stay. You wanted to work on things. Why you still being like this? Like you don't give a flying f**k about things."
Sophie fires back by saying she's only doing what Tom has done himself. "You know the amount of times you just turn away from me and push me away when I try to kiss or hug you?" she said.
"I don't know if I'm coming or going with you. I go to hug you and you push me off. It's demoralising. Then when it suits you I've got to give you a kiss goodnight. I don't know how to be around you. I don't know how to be anymore. I don't know what's going to set you off; I just wanted to go to sleep."
Tom decides he will leave the villa after all, but again Sophie tells him that's not what she wants and she's running out of patience with him. She's already spoken about his "mood swings" in the past.
"I don't even know what to say anymore," Sophie tells him. "Take a look at yourself Tom, take a good look at yourself. You ask me to be your girlfriend, I put down all the barriers, give you everything, I've been so patient… I just don't know how to be with you."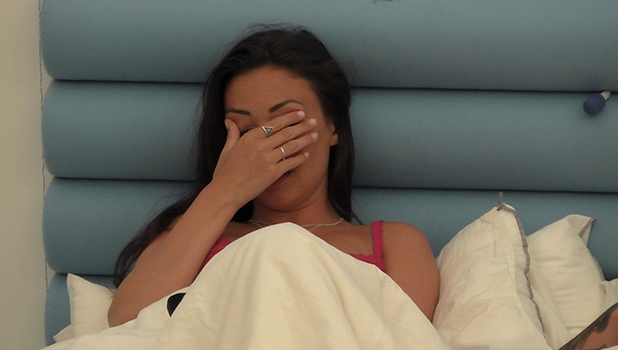 Sophie decides she wants to sleep downstairs alone, leaving Tom upstairs, where Kady McDermott tries to play peacemaker… but to no avail as Tom's already decided "1000 per cent" he is leaving in the morning.
"I'm not staying in here for jack s**t," vents Tom. "Why would I stay for [Sophie]? [She's not my girlfriend] anymore. I'm deadly serious, we are no longer together. It's done, it's over. We're not going to get through it. I don't give a flying f*** anymore, I'm done. It's over."
Sophie's also wondering if things are over for good, telling the Beach Hut she's tried to be patient with Tom but she's at the "end of [her] tether" and doesn't know if she can continue
"It's so draining to not know where you stand and to have everything on his terms. He has to feel like he's the one constantly in control. I'm at the end of my tether now, I've had enough. He's ruined it, Tom has ruined it. I feel really sad. I don't know whether I just want to end it. I can't keep going round in these circles; it's really upsetting me."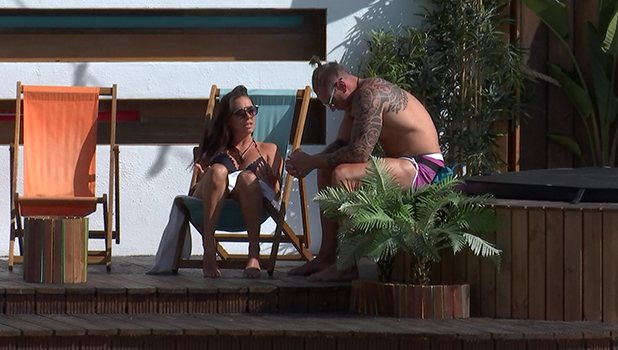 The next day, however, Tom decides (again) to stay and tries to apologise to Sophie. But it seems this may be the end of the road for the couple…
"If you don't want to lose me so bad, then why do you act like such a t**t?" demands Sophie. "Why do you treat me like s**t, why do you speak to me like a piece of s**t? We had something amazing but you've literally pushed me so far away now, I literally couldn't care less if you walked out the doors."
She adds the age difference may be a factor as she's 30 and Tom is 24, suggesting she's more mature and perhaps Tom needs to grow up on his own.
"Maybe you need to come through all this with someone else because I don't have the time of day to play these silly games, I really don't. I feel like I have to follow how I feel Tom and not just stay with you for the sake of a TV show. I do really, really like you a lot. I just don't know if it's [too far gone]."
Wow!
Love Island
airs 10pm on ITV2.
Fancy winning some GREAT prizes? Check out Reveal Competitions here!