Lorraine Kelly has predicted former Love Island star Zara Holland could follow in Katie Price and Vicky Pattison's footsteps with her career.
Model
Zara, 20, left Love Island
last week after her mother fell ill. Her exit came two days after she was
stripped of her Miss GB title after having sex with Alex Bowen
in the villa. Pageant organisers said they could no longer promote her as a positive role model.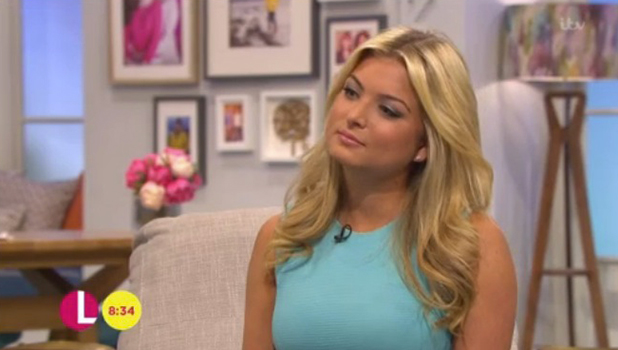 Zara
appeared on ITV's Lorraine last week to discuss what she calls a "huge mistake"
and Lorraine Kelly spoke more about it in her column for
The Sun
this weekend.
"I met a shame faced
Zara Holland
this week. I was expecting a hard faced reality show refugee with a big sense of entitlement. Instead, Zara is a bright, softly spoken girl who is mortified by what happened," wrote Lorraine.
"Zara is actually a very sweet girl who was given too much champagne and had sex with a boy she fancied. It was daft to do it on national TV."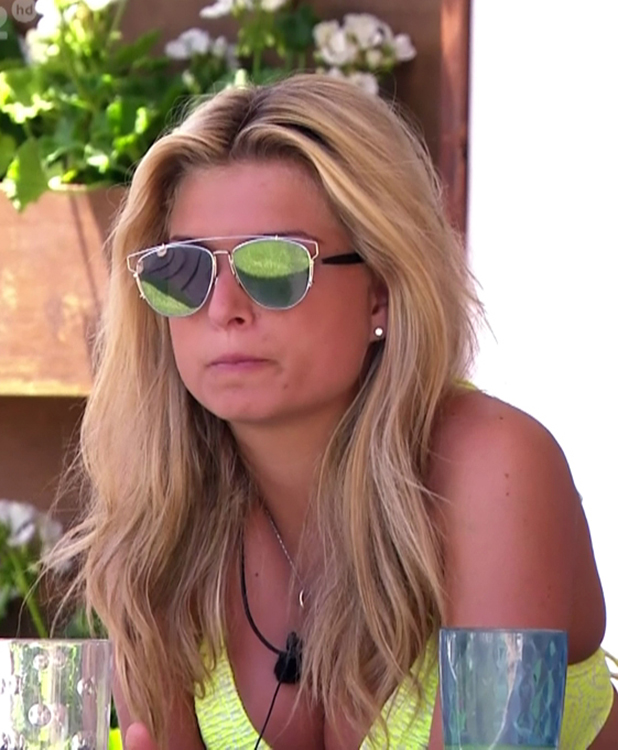 Lorraine went on to say this isn't the end of Zara's career, but perhaps the start of a brand new career, in which she could reinvent herself and put the past behind her.
"In the crazy world we live in, Zara has become the most famous Miss GB ever," wrote Lorraine. "And if she plays her cards right, she could have a career following in the footsteps of Katie Price and Vicky Pattison, who have completely reinvented themselves.
"The whole Kardashian phenomenon started with a sex scandal, so Zara could end up being hugely rich and famous."
(Interestingly, Vicky previously dated model Alex, the man Zara slept with that had her stripped of her crown.)
Zara had told Lorraine last week: "It was in the moment and I made the biggest mistake of my life. It's horrible. I was in the moment, I was in the hideaway and I'd had a few glasses of champagne, although I'm not blaming it on that.
"Earlier on that day we'd had a challenge and it was 'mates rates' and the new boys got to rate everyone in order of which they thought was the hottest girl and how much banter there was in the group. I was the fourth fittest girl and I didn't apparently have much banter. So you start to think 'oh am I really boring and am I not pretty?'
"It's just sort of everything that day kind of contributed to it and I'm not making an excuse because I know I'm my own person and I made that decision and it literally was in the moment and it was the biggest mistake of my life and if I could go back in time and change it I would, because I never wanted to lose my Miss Great Britain title, ever."
After the interview aired,
some viewers took to Twitter to criticise Lorraine's line of questioning
, saying it had been "harsh" and "judgemental", but Zara denied that when
Reveal
with her later that day.
"I had a lovely time with Lorraine," she told us. "She made me feel really relaxed and I felt the questions she asked were really fair, to be honest. She just asked what everyone was wondering."
Fancy winning some GREAT prizes? Check out Reveal Competitions here!