Tom Powell's ex-girlfriend Emma-Jane Woodham has arrived on Love Island… and totally surprised most of us by forming a fast friendship with his current flame Sophie Gradon!
Who saw that coming?!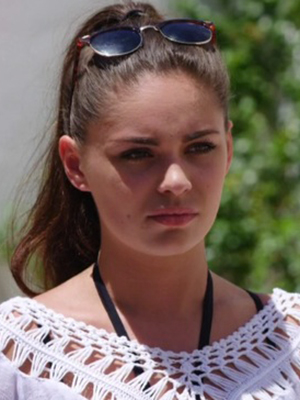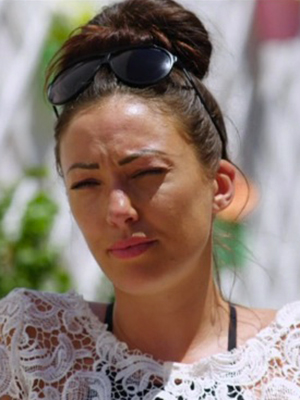 Initially
Sophie was rather shocked to see Emma walk into the villa
and immediately retreated to the bedrooms, saying: "I'm naturally on edge. Who wouldn't be on edge?"
Emma made it clear she had no feelings for Tom and wasn't in the villa to cause trouble or break them up, and told the islanders she really wanted Sophie to know there was no reason for them to be awkward around each other.
"I think obviously talk is cheap, as time goes on you'll see that's really not while I'm here," Emma told Sophie. "Take it from somebody who has seen him happy, he does really genuinely seem happy with you."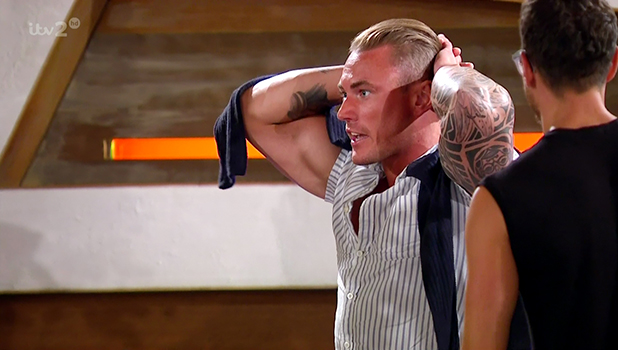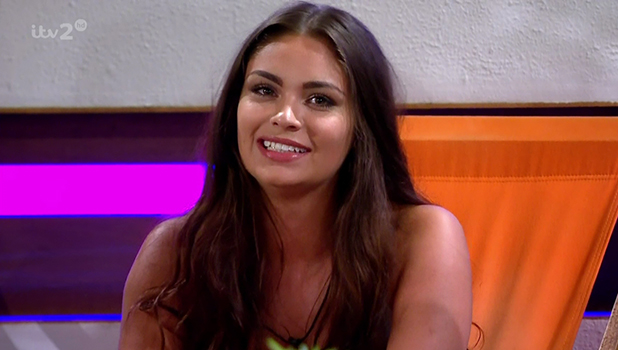 The girls got the chance to know each other better the next afternoon, when a text arrived telling Emma and Sophie to leave the villa and go for coffee and chat.
"Tom's going to be sh*tting himself," predicted Emma. "I think that's just natural though. If my ex was going on a date with my new girlfriend I'd be like 'For f**k's sake'."
Emma told Sophie she'd found it odd that Tom - whom she split from in December - was on
Love Island
after making plans to meet with her when she returned from holiday.
"We did start talking about meeting up and he kept saying 'Come see me', come stay if you want'. The way he was with me in those texts, if he knew he was coming on this show then what was the need [to message me]? After four months of being disconnected, I thought it was a little bit like him getting that one last dig in."
Emma also told Sophie that Tom's behaviour in the villa was exactly like it is in the real world. "He's literally got two sides to him," she said. "When he wants to be constantly touching you and loved up, then that's lovely. But then there's this other side to him that's so childish. I'm sure you've noticed this, but do not call him a child."
That was something Sophie agreed with!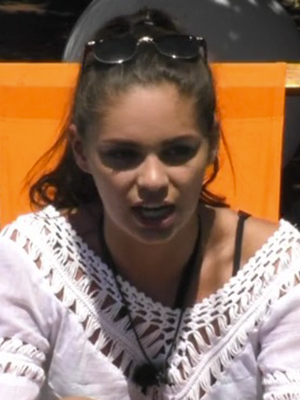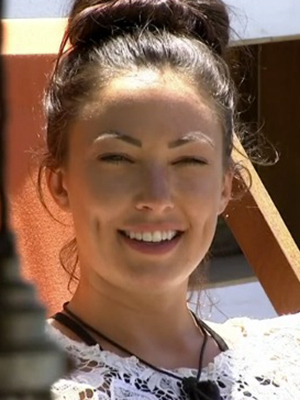 Emma added: "I don't have any intentions with Tom. Terry, maybe, but not Tom. I do [like Terry]. He's very sweet and I think he's got this really cheeky side to him that I really like."
Sophie told Emma she was shocked she was just 19 as she seemed "very wise." She added: "I'm looking forward to getting to know you in the villa and just enjoying each day as it comes."
And get to know each other more they did! Returning to the villa looking happy and bonded. So much so, that Terry quipped: "It looks like they're f**king best mates now!"
Tom found it all very odd. "Sophie and Emma are weirdly friendly. It's a bit creepy. A bit strange. I don't know why..."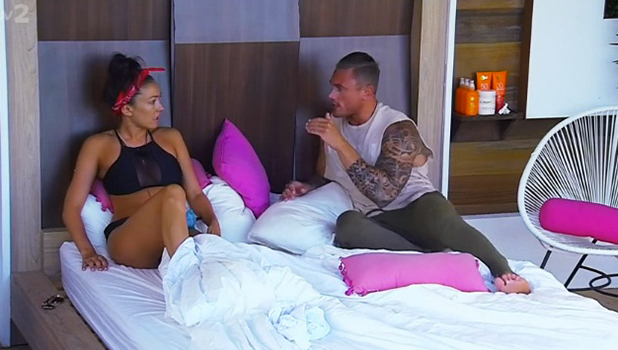 Tom found it really hard to deal with and even told Sophie: "It's weird for me. You've spent more time with Emma than you have with me. You've ignored me, you've spent 10 minutes with me the entire day."
"We just had to get it out the way, get to know each other so that things aren't even more awkward," argued Sophie. "It's better that we get on."
She added to Emma: "Maybe part of him was thinking that we'd be fighting over him. Maybe there's part of him that still wants you to have feelings with him and maybe he's p***ed off that we've spent more time having an understanding rather than fighting over him. Maybe his ego would have preferred it that way."
In the end, it was all too much for
Tom, who decided he was leaving the villa
. The episode ended with Tom packing his bags as the islanders tried to convince him to stay. We'll find out tonight what he decided to do.
Love Island
airs tonight on ITV2.
Fancy winning some GREAT prizes? Check out Reveal Competitions here!