Love Island's Tina Stinnes is none too pleased with Terry Walsh, after he pursued newbie Emma-Jane Woodham despite asking Tina to couple up as friends.
After girlfriend Malin Andersson's exit last week, Terry decided to secure his place in the villa by asking Tina if she wanted to couple up, purely as friends.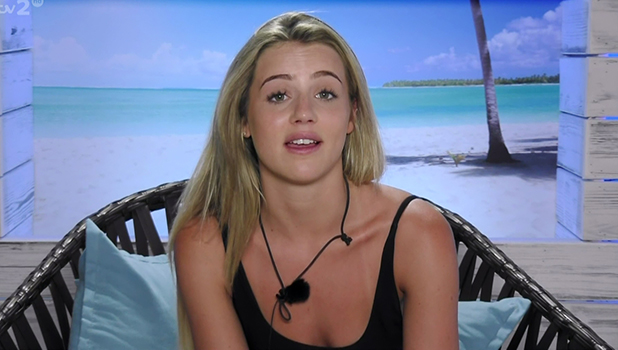 But everything has now changed:
Terry's admitted he's not missing Malin
and actually wanted to dump her, and
he seems pretty into new girl Emma,
who is Tom Powell's ex-girlfriend.
Which leaves Tina somewhat vulnerable…
And is she starting to fancy him?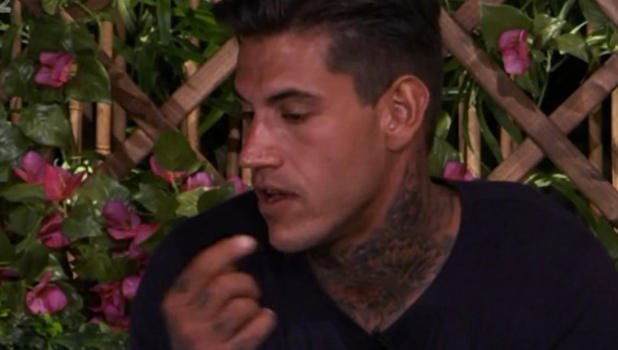 Tina admitted in the Beach Hut: "When you see someone as a friend, you do see them as a friend. Then when things start to change, you can start to look at people in a different way. I don't know if I'm starting to look at him in a different way or not. I just want to know where it all stands, really."
Well, Tel let everyone else – bar Tina – know where they stood. While Tina was inside doing her hair, he told the other islanders he and Tina had a pact to stay coupled as friends until one of them met someone they liked.
"Before everyone thinks I'm f**king over Tina, we agreed on a friendship and that's how it's going to be," said Terry, adding he would be screwed if he ignored Emma in favour of Tina, then a guy came in who swept Tina off her feet.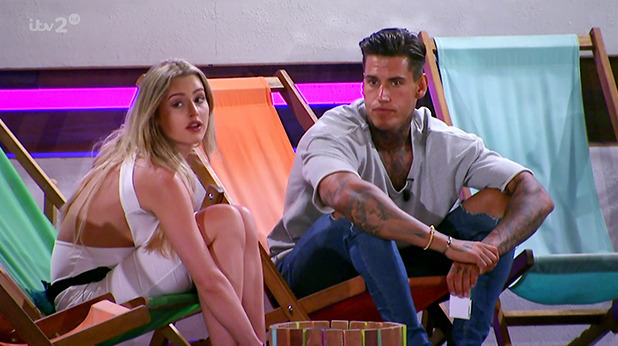 But Tina apparently didn't know this was part of their deal…
After Kady went inside to tell Tina what had happened, a shocked Tina said: "F**king hell. That's f**king pissed me off. I'm actually shaking. That's f**king annoying. Are you f**king joking me? He hasn't spoken to me."
She added in the Beach Hut: "A girl walks in and within a day he's saying he's going to couple up with her. At least f**king talk to me first! I'm the one who who f**king agreed to it for you. I feel like I've been made a tw*t of within five minutes and we haven't even got to f**king recoupling!"
Love Island
airs tonight on ITV2.