Tom Powell has threatened to quit Love Island after the arrival of ex-girlfriend Emma-Jane Woodham shook up his relationship with Sophie Gradon.
The islanders were left stunned on Friday night when
trainee project manager Emma, 19, rocked up at the villa
and promptly introduced herself as Tom's ex.
Eek.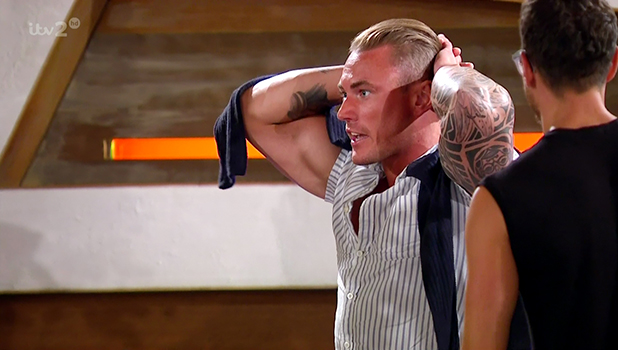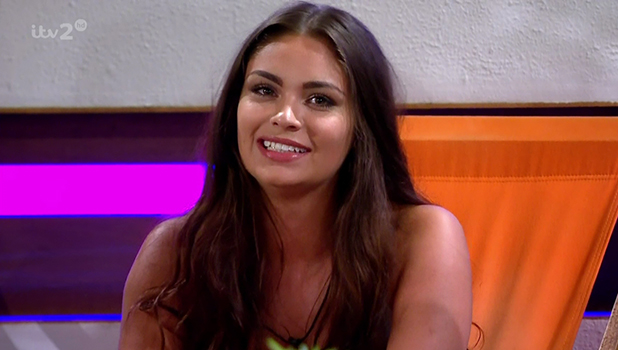 And she was a recent ex, having split from Tom in December after a romance lasting a few months. According to Emma, she kicked him out after discovering messages on his iPad between Tom and an ex.
From the second Emma arrived, it was clear Tom was feeling majorly awks for three major reasons: 1) worrying Emma wanted revenge on him 2) worrying Sophie would feel strange around her 3) worrying Emma still had feelings for him.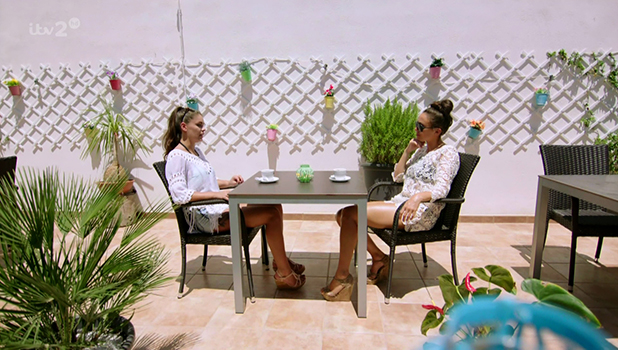 What actually happened was Emma and Sophie getting on FAMOUSLY! After being sent on a coffee date, they turned into besties, so much so, that Tom told Sophie she was spending more time with Emma than him!
And Emma was more interested in cracking on with single Terry Walsh (which Tom gave his blessing to.)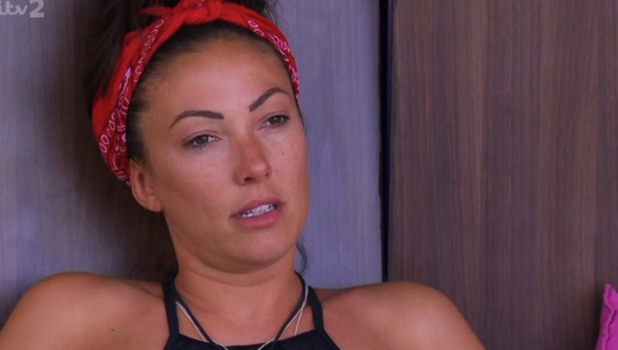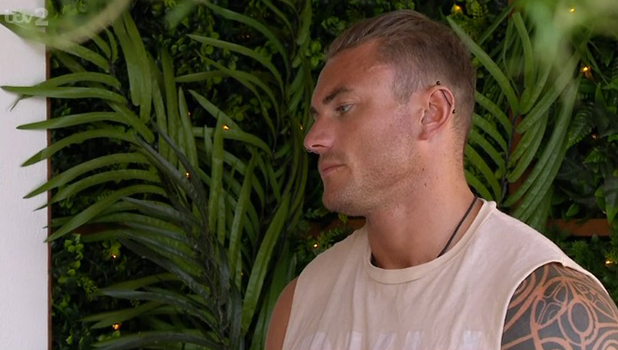 It all ended up with a major row between Tom and Sophie. Their second in as many days, after she
told him she was fed up with his "mood swings" and having to "walk on eggshells"
Tom went to clear the air with Sophie at the end of the day, and told her: "This is just as awkward for me, as it is for you. It's my ex in here and you're spending so much time with her, not with me. It's like you're teaming up against me, that's what I feel like, can you not see that?"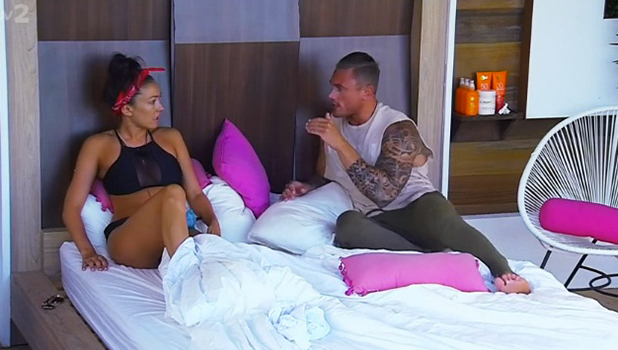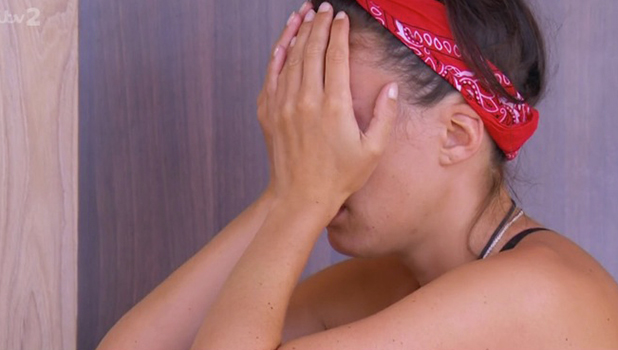 But Sophie said she wasn't interested and he was finding something to row about. She was particularly annoyed he'd told her the boys thought Emma might have come in 'cause she still had feelings for him.
"I have f**king hit peak today," said Sophie. "You are pushing me well over the f**king edge… We are not teaming up against you. You should lighten the f**k up and chill out. You are hard work, Tom, you are hard work. I don't think you even realise how difficult you are. I have been so calm and patient with you and you have pushed all the f**king time."
Tom told Sophie he'd tried to change but the situation had gone from "0 to 100" since Emma arrived, but Sophie countered by saying that was his fault, as Sophie and Emma were fine, no issues.
"Every day there is something f**king else," she concluded. "I'm not walking on eggshells around you anymore."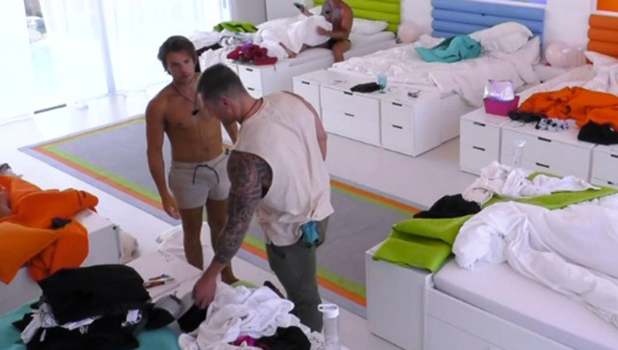 Tom then said it was time for him to go. "The situation is getting to me and I'm struggling a bit. I think it's best I go."
Sophie told him that was "ridiculous" and she didn't want him to go home, but Tom said he wanted to. And off he went to pack his bags in the bedroom, while the islanders tried to persuade him to stay.
Love Island
airs tonight on ITV2.