Love Island's Sophie Gradon has said Tom Powell's "pushing her away" with his mood swings as she's constantly worried about upsetting him.
The former Miss Great Britain told the girls she's finding it increasingly difficult to be around Tom as he's "so sensitive" about things, meaning she's never quite sure where she stands.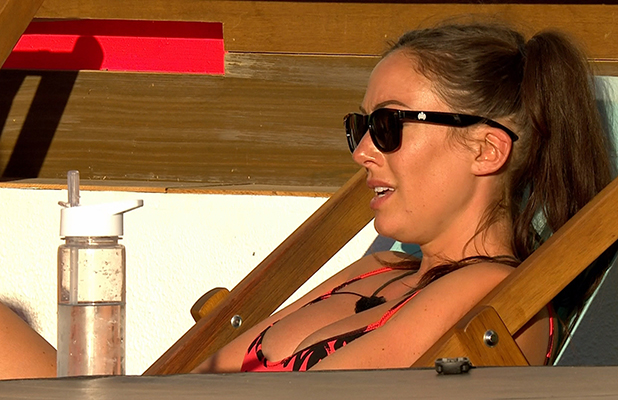 Sophie says: "I do walk on eggshells around him. I want to be myself in here and not have to worry about what I'm saying. I do worry constantly, because I'm so afraid of upsetting him."
"He wanted me to be his girlfriend and he needs to chill out a bit and not push me away," she continues.
"There's only so much I can take."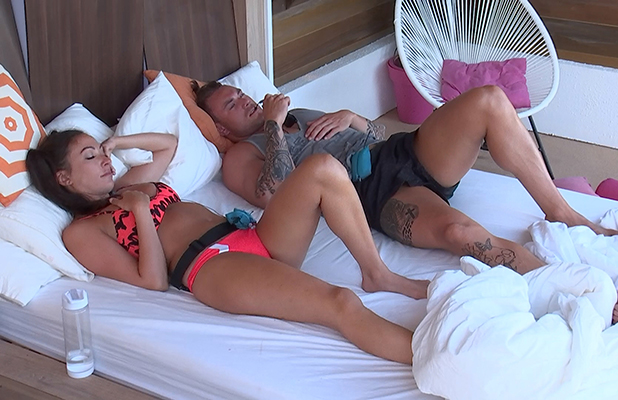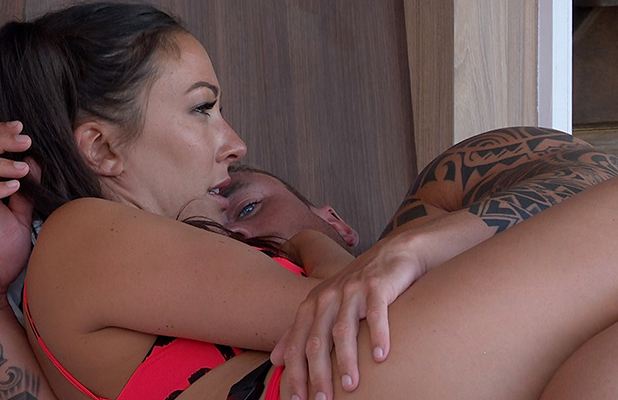 Sophie tells the girls the "smallest things" will set Tom off, explaining: "I've been really conscious of saying the wrong thing or doing the wrong thing because he's really highly strung. He snaps at the smallest of things. It's taken a lot for me to warm to him and be affectionate. Sometimes I'll go to give him a kiss and he'll push me off. I don't think he realises that it's pushing me away a bit."
Rather than continue in silence, Sophie decides to approach Tom and ask if he's been moody in other relationships or whether it's just the
Love Island
experience getting to him. Tom apologises and Sophie accepts, saying they can move on from here… but Tom misreads the situation and jokingly replies to her: "Please smile, you've got a face like a slapped arse."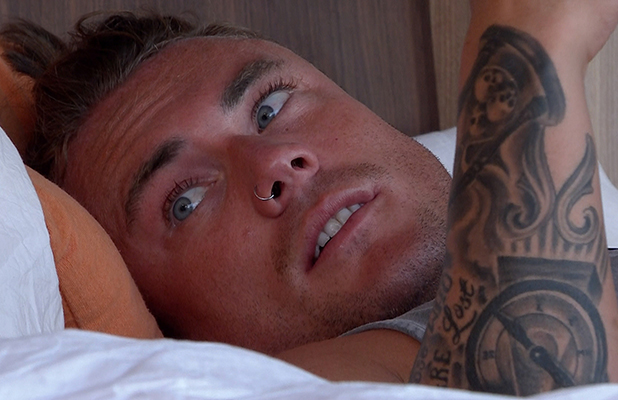 Well, Sophie's not happy and snaps back: "Honestly, you're such a hypocrite. The amount of times I try and speak to you and your face is just like what it is now. I just can't read you sometimes."
"You're just so difficult Tom. We're hugging one minute and then you move away the next. I'm like 'What have I done now, I thought we were making up here'. I just don't know what to do."
Perhaps it's no surprise Tom then asks Sophie if she wants to end things. Of course, she replies: "Why? Do you want to call it quits?"
No, he says, but adds: "It seems like I'm always making you unhappy."
"Well, stop making me unhappy then!" she tells him.
Wow. What happens next?! Especially as
Tom's ex-girlfriend Emma-Jane Woodham has just entered the villa
! They split in December and she contacted the show after seeing him unexpectedly pop up on TV.
Love Island
airs 9pm on ITV2.