Love Island's Terry Walsh and Tina Stinnes have agreed to couple up as friends, after Terry rejected Liana Isadora Van Riel's offer to pair with her.
Terry was left solo on Wednesday night (22 June) when
partner Malin Andersson was dumped in the latest public vote
and although he wants to stay faithful to her, he also knows he needs to pair up ahead of a new recoupling.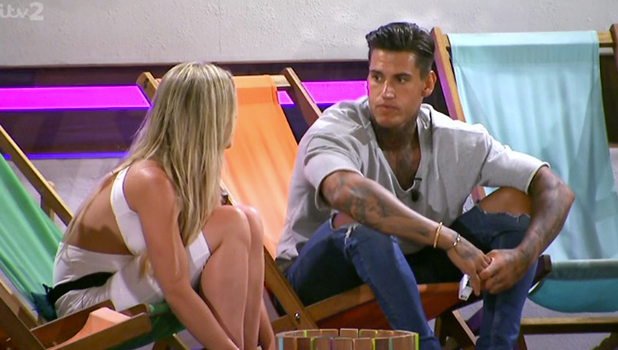 So Terry approached Tina on Thursday night's episode to ask if she'd be interested in joining up with him – strictly as friends. "I've been analysing what's going on and at the minute you haven't really clicked with any guys," he told her.
"For me, I still want to gain so much from this experience and further it. Obviously, recoupling is coming up. If you wanted, I'd be more than happy to recouple with you. I like you as a person, you seem really down to earth and it wouldn't be awkward if we had to do tasks together."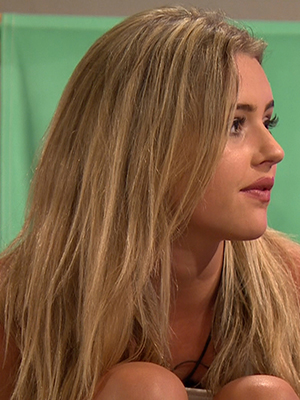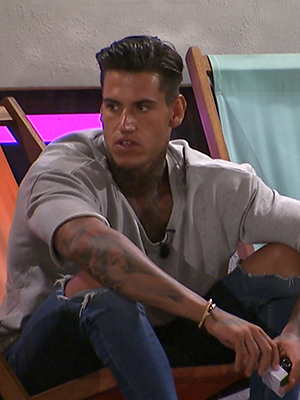 Tina agreed that she'd be happy to couple up with Terry, as friends, and that it was a safer option for him than Liana. Tina told Terry: "When I spoke to Kady earlier. In my head, I have a lot of respect for Malin. I think if you coupled with Liana, Malin wouldn't take it so well."
Single Tina agreed with Terry's thoughts, saying they could share a bed together and just sleep. "I have a lot of respect for Malin, we clicked instantly," said Tina, adding if Terry had coupled with Liana it could be awkward for Malin.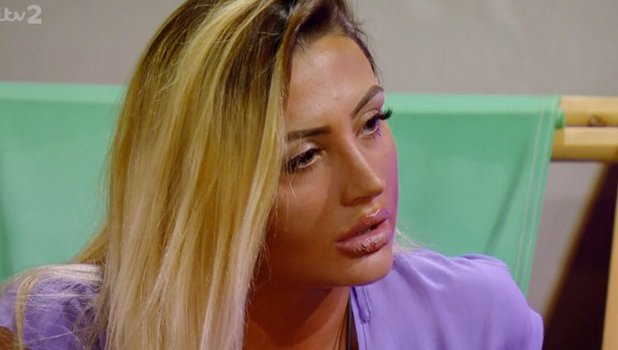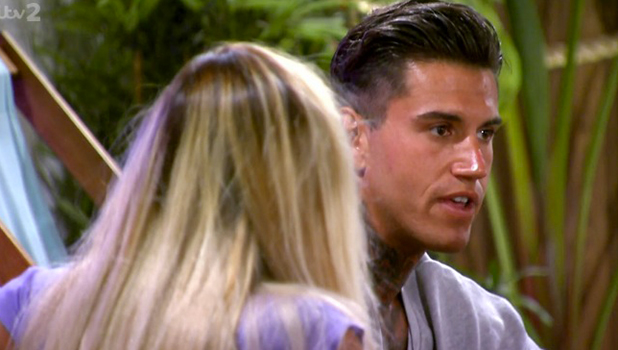 Speaking of which… Liana then arrived during that conversation and asked Tina if she could leave them in private, so she could talk to Terry "Basically, I don't want to be with Adam for obvious reasons. Me and you, we could just be like a friendship…" she began, but Terry cut her off.
"I'll be totally honest with you," said Terry. "I've just had this chat with Tina and just out of respect for Malin, that would be the route I want to go down. It's nothing against you. That's the long and short of it, really. It's hard enough for Malin to sit at home and see this. I just wouldn't want to put her in a position – she knew you fancied me at the beginning – I feel like it would be p***ing on her."
He did, acknowledge, though it put Liana in a "s**t" position with Adam Maxted.
"Oh my gosh I just don't want to share a bed with him," agreed Liana, adding in the Beach Hut: "It looks like me and Adam will have to couple up in a friendship couple…"
Reacting to the episode via Twitter, Malin told fans: "I know what me and Terry have. Strongest feelings. Actions speak louder than words. I trust him completely. He showed respect to me. And I respect Tina too.. I'll just be watching him with anticipation and waiting for him! Ignoring all the haters saying he's straying. He's in a tough situation. I know him well, just watch and see!
"And if I'm a mug.. Let it be! It will be a lesson learnt. Let's wait and see."
Love Island
continues 9pm on ITV2.