Love Island's Malin Andersson has said she trusts Terry Walsh after he chose to stay in the villa following her dumping this week.
Make-up artist
Malin was booted off the show in the latest public vote on Wednesday evening (22 June
), and Terry immediately vowed to follow her home… but then had second thoughts and opted to remain.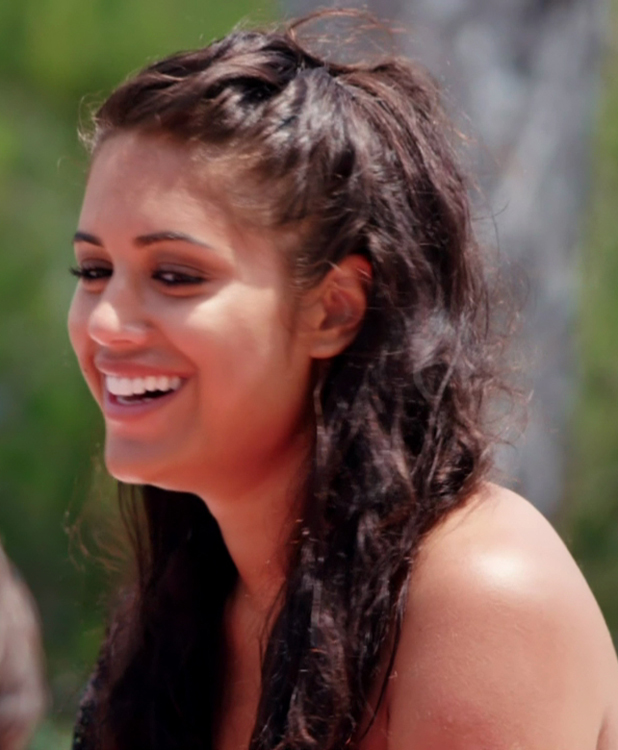 Watching the episode,
Malin, who is now back in the UK
, told her Twitter followers: "I know what me and Terry have. Strongest feelings. Actions speak louder than words. I trust him completely. He showed respect to me."
Terry admitted to the boys he was feeling confused about what to do. He
wanted to be with Malin but also wanted to stay on Love Island
as he was enjoying the experience.
He said: "It's a difficult one, because I can't guarantee I'm even going to be with Malin in a month's time. I know I'll be watching from the outside going 'I wish I was with the boys' as well. I love every one of you boys as well, that's what's making it so much harder. I'm not just leaving for her; I'm leaving you boys for her.
"If I left, I wouldn't be happy with her because I'd be missing everyone else as well."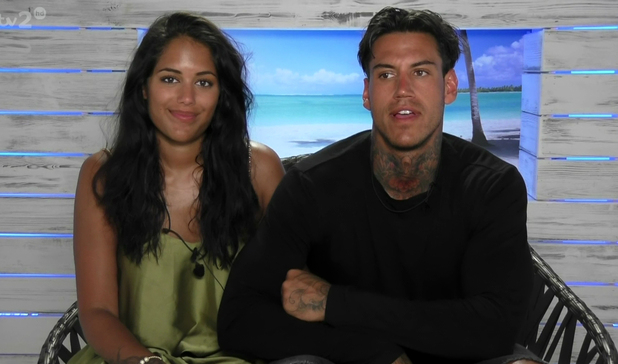 Terry mulled it over, before deciding to stay, saying if he's meant to be with Malin, he will be with her, and no new arrivals would be able to sway that.
"The easy option is me to go with her," he said. "That's what I was going to do last night; I was adamant I was going to leave with her. After sleeping on it, I feel if I walked out the door now I'd regret not trying to see it through and not giving it a chance. I just need to clear my head and roll with the dices."
"It's going to be a test now - if another bird comes in, it's my test," he added. "If for whatever reason a girl comes in and takes my breath away, then I ain't meant to be with Malin. As s**t as that sounds, I just don't know how it's going to go."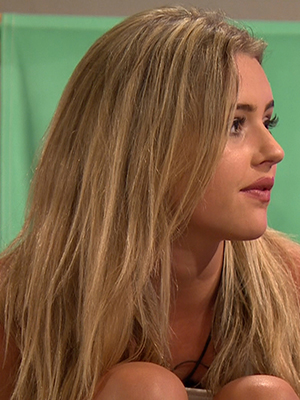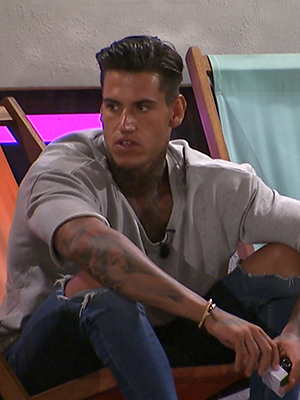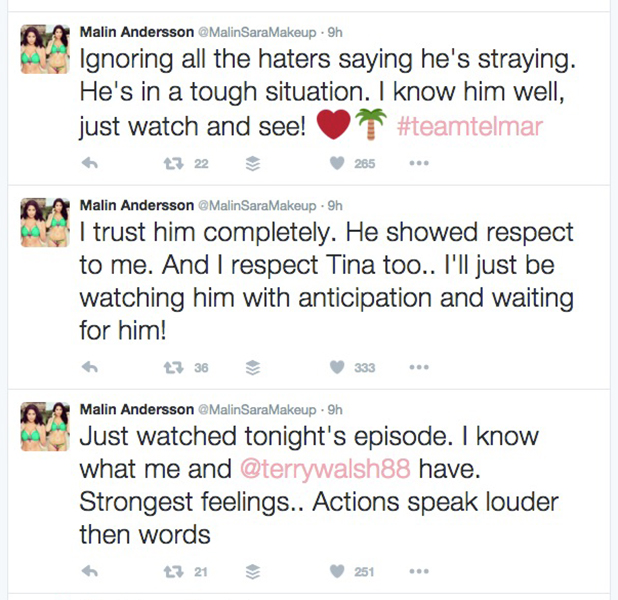 Terry decided he needed to couple up with somebody in case of a recoupling, but didn't want to betray Malin, so he
approached new girl Tina Stinnes to ask if she'd partner him as friends.
I think like she's a cool girl. We can just get to know each other on a friendship level. I've been in this bubble with Malin, and I'm not saying I'm going to get with her. If your partner goes, like mine has, you have to take it as a positive thing and as a test."
She agreed.
Malin told her Twitter followers: "I trust him completely. He showed respect to me. And I respect Tina too.. I'll just be watching him with anticipation and waiting for him! Ignoring all the haters saying he's straying. He's in a tough situation. I know him well, just watch and see!
"And if I'm a mug.. Let it be! It will be a lesson learnt. Let's wait and see."
Love Island
airs 9pm on ITV2.
Fancy winning some GREAT prizes? Check out Reveal Competitions here!