Love Island is getting a new arrival… in the form of Tom Powell's ex-girlfriend Emma-Jane Woodham!
Eek. What will Sophie Gradon think>!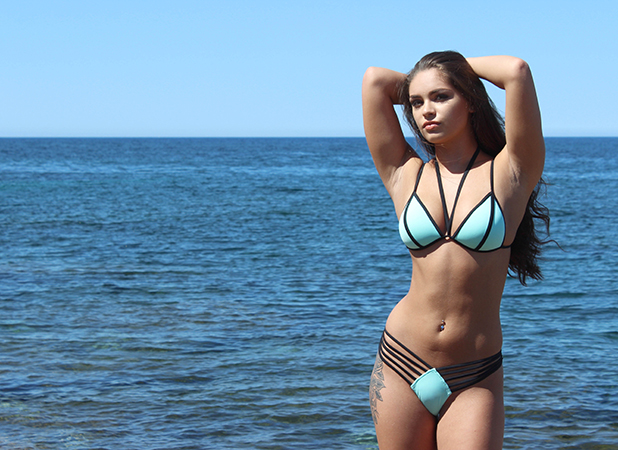 Trainee project manager Emma, 19, is from Oxford and describes herself as "headstrong, sassy and determined", which pretty much means we can expect some form of drama, right?!
She used to date
Tom – who is coupled with Sophie
– and predicts he won't be too happy to see her and really wont like it if she hooks up with someone else.
"Tom won't be impressed. I'll eat a bikini if he doesn't hit the roof," she says. "I think he'll go off at me first then he'll make it his mission to go around all the guys and make sure they're not going to crack on with me. He won't like to see me with another guy, he won't be able to stand that. If he gets annoyed with seeing me and another guy getting close, my answer would be 'How do you think I felt having to see you and Sophie together?"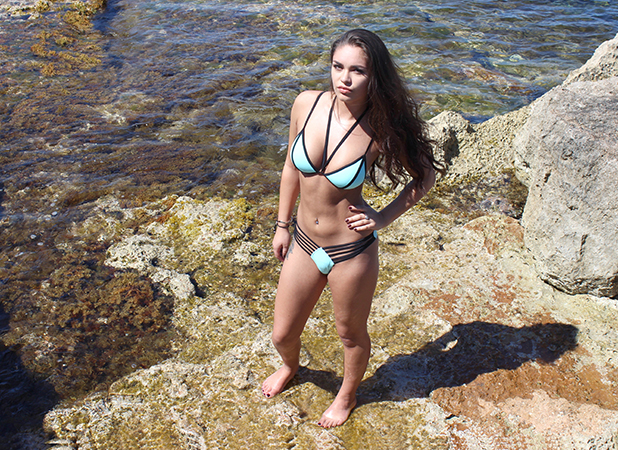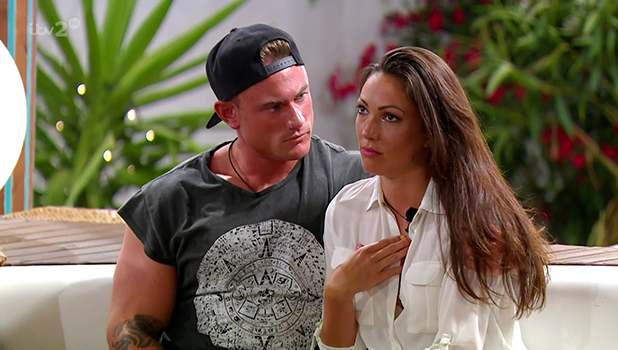 Emma, however, predicts she'll get on just fine with former Miss Great Britain Sophie, 30, saying: "I don't think we'll have a problem at all. I think she might be intrigued to ask me quite a few questions about Tom, which I'll answer honestly.
"I'll make it clear to her that it's not her I've got a problem with, obviously she has no loyalties to me so crack on.
Tom aside, Emma reckons she'll get on well with the rest of the islanders: "I'm an easy person to get on with and I'm really open minded. All my friends are really different to each other, they have different personalities. I've seen some of the bitchiness that's gone on with the girls though. I'm not afraid to call someone out on it if I think they're in the wrong, so that might cause rifts."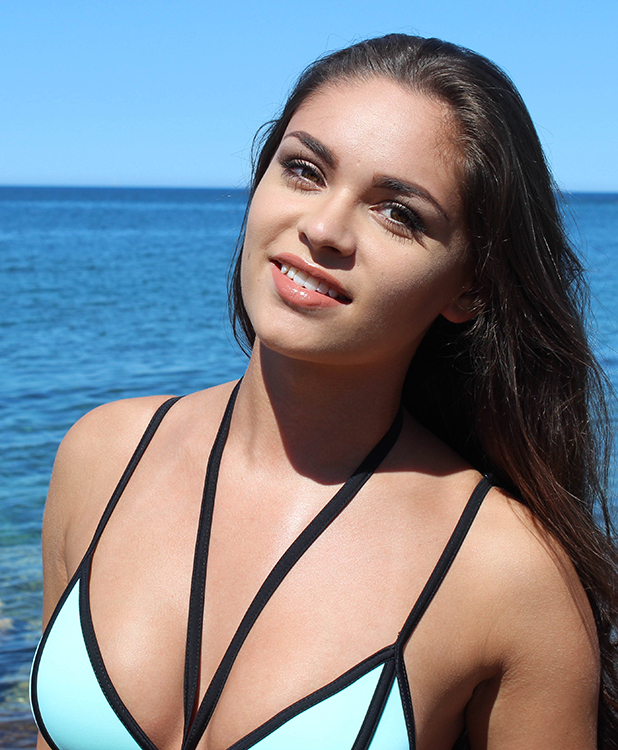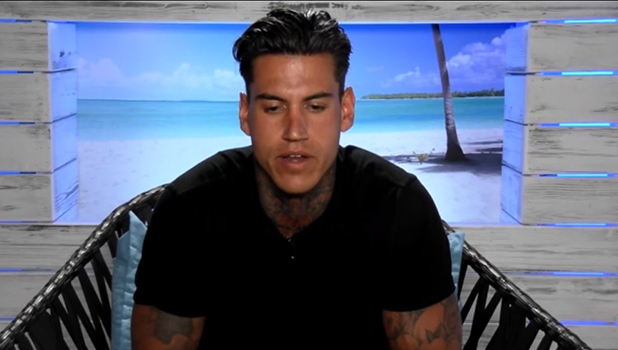 As for the boys, she's got her eye on one in particular…
Terry Walsh! Who is now alone in the villa as partner Malin Andersson was dumped
on Wednesday night.
"Tall dark, handsome, muscled, tattoos, cheeky and nice teeth," she says, when describing her type.
And her turn off? "I'm not a smoker at all, so that annoys me.
Emma predicts she'll bring "fireworks" to the already pretty dramatic villa, saying: "I don't think I'm like any of the other girls in there. I do have two very different sides to me. I can be sweet and all soppy but then at the same time I can go crazy if I'm pushed too far. I'll put people in their place."
Fun facts about Emma:Party trick?
"I can lick my elbow, which is supposed to be impossible."
Favourite body part?
"My boobs, because I paid for them and I saved really hard for them!"
Dream guy?
"Channing Tatum. Not just based on looks but the way he is with his wife as well, he's so cute."
Perfect Love Island date?
"A yacht date with a nice drink on the sea. Relaxing one on one."
Worst thing about being single?
"Having to pay for my own dinner. I'm not the lonely sort, but it would be nice to have someone to pay for dinner."
Most cringe worthy dating experience?
"One guy I went for dinner with and he was talking to me and spat in my food by accident. I had to keep eating it and pretend it didn't happen. I don't know how I did it. It was right at the start of the meal as well so couldn't pretend to be full and not eat it."
Love Island
continues 9pm on ITV2.