Zara Holland has dismissed criticism of Lorraine Kelly's interviewing this morning, telling Reveal she thought the questioning was "fair" and she enjoyed her time on the show.
The
Love Island star appeared on Lorraine
on Thursday (23 June) to discuss being stripped of her Miss Great Britain title for having sex on TV.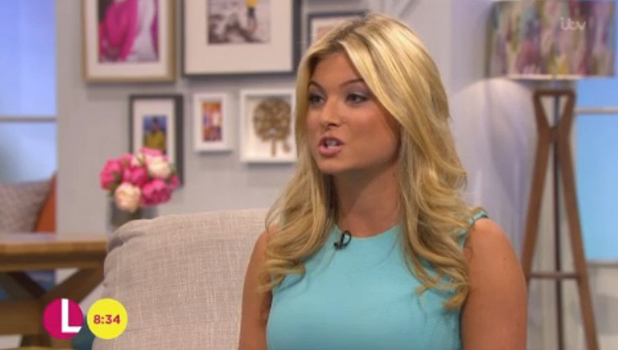 Lorraine quizzed her on why she chose to bed Alex Bowen and whether she should have felt it was implied in her Miss Great Britain contract not to do something like that. She also asked if Zara's mum had been disappointed.
Some viewers thought Lorraine had been too harsh:
lorraine fully went in on zara, chill out

— caroline (@cazshepherdx) June 23, 2016
Lorraine Kelly is being unnecessarily harsh to Zara in my opinion. #Lorraine #loveisland

— Rachel Hawkins (@Our_Rach) June 23, 2016
@ITVLorraine think Lorraine is being so judgemental towards Zara in the way she's wording and implying things, tryna make Zara feel bad

— Amy Rose Goymer (@amyamy_xo) June 23, 2016
Kind of disappointed watching @ITVLorraine and Zara Holland. Why is she being shamed? Why are women still shamed for making an adult choice?

— Catherine Hayworth (@CathHayworth) June 23, 2016
But Zara has told
Reveal
she did not think Lorraine's line of questioning was too judgemental.
"No! Not at all!" she told us. "I had a lovely time with Lorraine. She made me feel really relaxed and I felt the questions she asked were really fair, to be honest. She just asked what everyone was wondering."
Zara was
dethroned as Miss Great Britain
last week after pageant organisers said they could no longer promote her as a positive role model for young women.
"It was in the moment and I made the biggest mistake of my life," Zara told Lorraine. "It's horrible. I was in the moment, in the hideaway and I'd had a few glasses of champagne – I'm not blaming it on that.
"Earlier in the day, we had a challenge where the new boys got to rate everyone in order of the hottest girl and how much banter. I was the fourth fittest girl and apparently had no banter. You start to think, 'Oh God, am I really boring and am I not pretty?' Everything that day contributed to it.
"I'm not making an excuse as I'm my own person and I make that decision. It was the biggest mistake of my life and if I could go back in time and change it, I would, because I never wanted to lose my title."