Love Island's Malin Andersson has said she doesn't care if partner Terry Walsh claims to have bedded 500 women.
Carpenter Terry, 28, told
The Sun Online
he'd slept with around 500 women during his five-year stint working in Ibiza, and "can't even remember five of the girls' names."
But that was before he met Malin in the
Love Island
villa.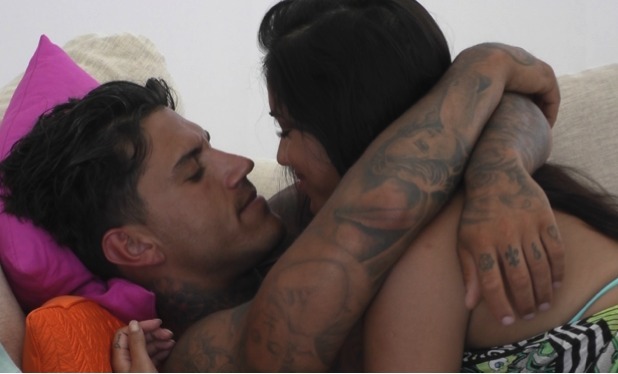 This week,
Malin was the fifth contestant to be dumped
and, now back on Twitter, she was informed of Terry's interview done before he entered the show.
Her response? So what!
"I couldn't give a s**t about his past," she tweeted.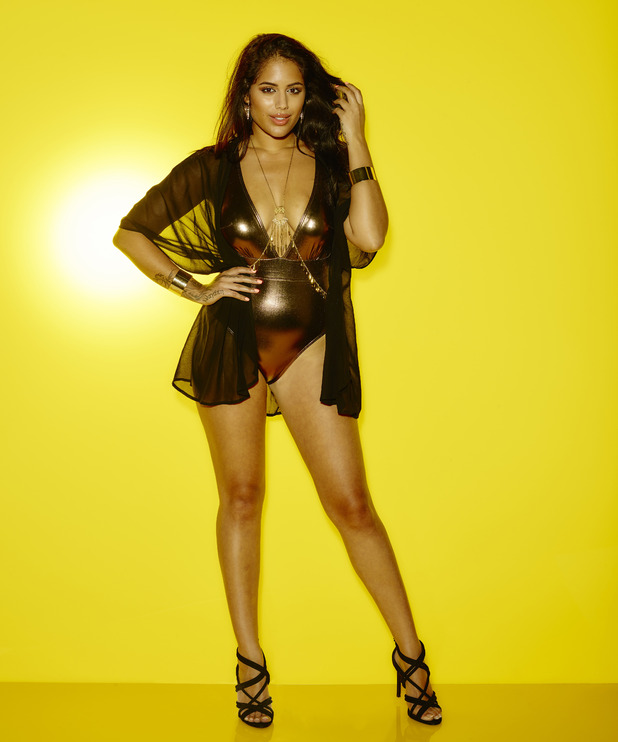 After
Malin was dumped, Terry vowed to leave the show with her,
saying there was no point in him staying if she wasn't around.
But in an interview with
RadioTimes
today, make-up artist Malin revealed Terry decided to stay after mulling over his choices. Now, she will have to wait to be reunited with him.
She explained: "This is the thing, as soon as my name was called out he was like 'I'm coming with you 100 per cent, I wanna come with you, there's no point in being here…' then he had chats earlier today about it and he said he's going to stay. But it's nothing to do with me, it's to finish off his experience there and try and win it for me and him."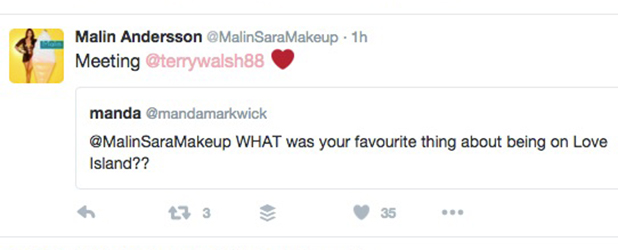 Malin has spent this morning chatting with fans on Twitter, answering questions about her time on the show. Of course, her favourite part was meeting Terry!
Speaking about the whole
Olivia being annoyed with her for blabbing to Tel and Nathan
, she said: "Ehhhh we all gossiped. Mine just got showed more, I never hurt anyone. We all love each other in there!"
She added: My best friends in the villa were all of them! But my top girls are @Miss_Delahoyde @OliviaDBuck .. Nobody understandsthe bond we have
And she had a warning for viewers: "Nobody is safe! You all need to vote."