Malin Andersson may have been dumped from Love Island last night, but the thing that had EVERYONE talking was whether or not she and Terry Walsh had sex in front of the islanders!
In last night's episode, viewers saw Malin and Terry cosying up under the bedsheets, while several of their castmates lay sprawled in beds around the room providing colourful commentary!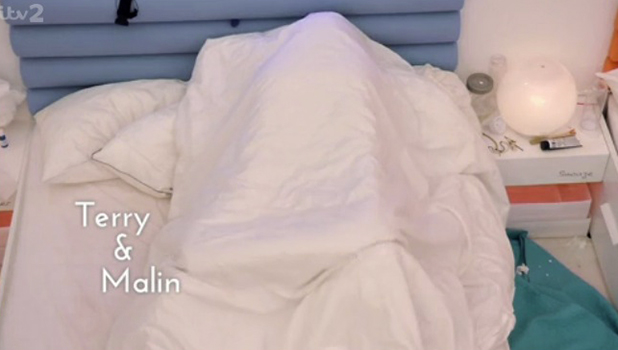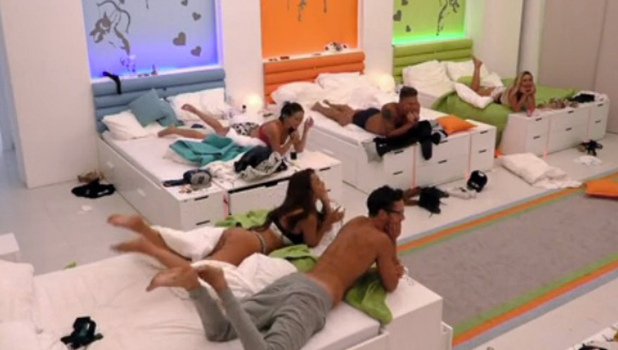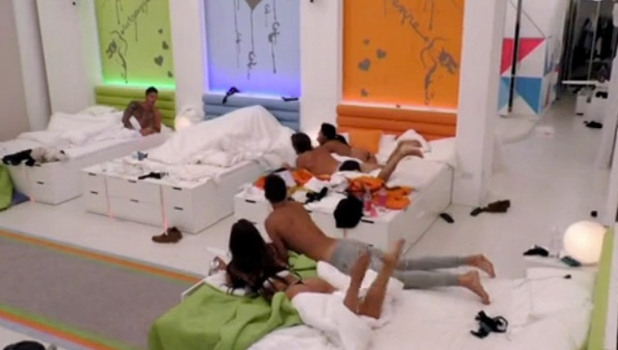 So, where they really doing the deed or just having fun?! Either way, viewers took to Twitter to share their thoughts!
They're just watching malin and terry have sex looool

— msdjfkl (@meera__whatmore) June 22, 2016
Absolutely creased at all of them watching terry & malin having sex #LoveIsland

— Molly (@molcampbell_) June 22, 2016
Nice Live commentary on terry and Malin having sex

— RIMMY (@Rimini_98) June 22, 2016
How can Terry and Malin just have sex like that!

— Trouble (@Naughty_Nini) June 22, 2016
Loool @ everyone just sat there watching malin & terry have sex on love island

— Mergime (@itsmergime) June 22, 2016
Omg them all watching Terry and Malin have sex is so crazy #LoveIsland

— Marie McQuitty (@McQuittyMarie) June 23, 2016
It's so wrong but so right (funny), that all the couples sat around and have a running commentary of Terry and Malin having sex#LoveIsland

— Louise (@ld04_) June 22, 2016
How can Malin & Terry have sex while knowing everyone's watching #loveisland

— Paige X (@paigehancox_) June 22, 2016
Love how most of the islanders were watching Malin and Terry have sex, who knew it could be so entertaining eh. #LoveIsland

— Amz/Amirah (@standbygxmez) June 22, 2016
Love how they are all watching terry and malin have sex! Honestly though how would you fully go for it?!

— ella. (@Ellamae6Mae) June 22, 2016
Horrifying that they all just watched Malin and terry have sex

— Rachel Fox (@rachelfox91) June 22, 2016
There will be no more hanky panky for Malin and Terry in the house, however, as
Malin was dumped from the show last night
. She was the fifth person to be eliminated and eighth to exit the villa, after Malia was kicked out and Rykard and Zara chose to leave.
Everyone seemed pretty stunned when Malin's name was read out on the text, and Terry immediately vowed he would be leaving as well because there was no point staying without her.
But Malin's since revealed Terry chose to stay in the villa, telling
RadioTimes
: "This is the thing, as soon as my name was called out he was like 'I'm coming with you 100 per cent, I wanna come with you, there's no point in being here…' then he had chats earlier today about it and he said he's going to stay. But it's nothing to do with me, it's to finish off his experience there and try and win it for me and him.
"He's such a big character in there, he gives good advice etc. It would have been a waste. There's only two weeks left, I've got to be encouraging, but I did feel a bit like 'Oh…'"