Big Brother's Jayne Connery has been branded the "most fake" housemate by her fellow contestants...and she's not happy!
In scenes that will be aired tonight, the housemates are set a task by
Big Brother
which will reveal just what they all think of each other.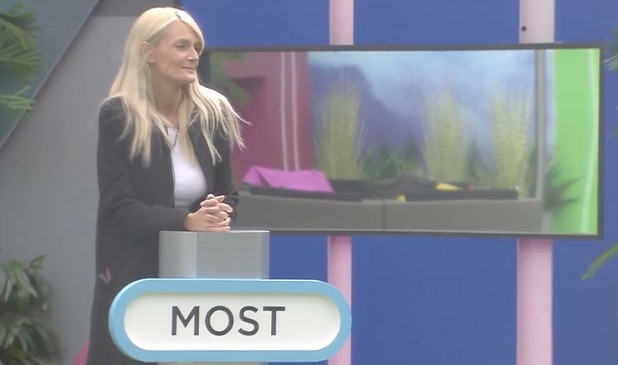 Lateysha, Andy and Chelsea are first asked - in private - a series of questions about their fellow housemates, and the remaining contestants have to guess their answers.
The trio are asked who is the most and least fake, and they choose Jayne for 'most' and Alex for 'least'. Back in the garden, there is a tense discussion as Jayne is selected to stand on the 'most' podium.
This comes after a row about the cleanliness of the house, in which Jayne warned her fellow housemates that they need to "watch infection control" to stop them falling ill with "the lurgy".
Sam tells her: 'I think Lateysha will personally pick you, Jayne. That's me being honest, that's not me saying that." Clearly annoyed, she replies: "If that's what it takes to be called a fake, I'll go up."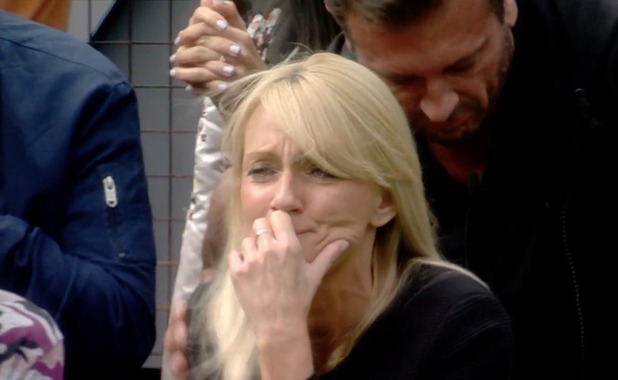 After being told they had got the answer correct, Jayne sits back down in her seat and there is almost steam coming from her ears. Oh dear!
Meanwhile, during the earlier dispute about the house, Jayne ranted: "I'll call a meeting if I have to. I don't intend to live in squalor. I just thought we would all just pitch in."
She later moaned to Evelyn: "I think we need to watch infection control, for example, if we don't disinfect surfaces then we are all going to go down with the lurgy."
Her comments did not go down well, however. Chelsea later said: "What she's trying to do is a great way to start an argument. She's off her rocker!" Natalie added: "All her true colours will start come out, she seems to have decided she wants to run the house."
Big Brother continues tonight at 10pm on Channel 5.