Love Island's Tina Stinnes isn't too happy with Adam Maxted, calling him "arrogant" for saying she's not making enough of an effort with him.
Adam has been single ever since
Zara Holland quit the show
, while Tina and fellow newcomer
Liana Isadora Van Riel
are also single.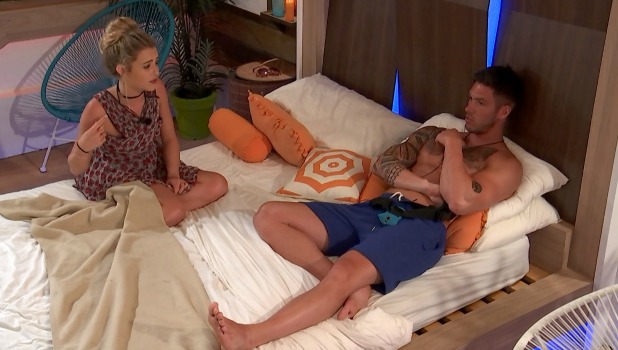 But Adam isn't impressed with Tina so far, suggesting she hasn't been making enough of an effort to get to know him and win his affections.
"I'm just not feeling it," he told Olivia.
"She hasn't spoken to me at all today. With Tina, I just find I run out of stuff to say. I'm lying there going 'Right, what can I ask her now?' Do you know what I mean? She doesn't bring any conversation. I talk a lot, or I want to talk a lot. She's very quiet and reserved.
"If a girl isn't talking to you or wanting to get to know you or asking questions then it's like 'Right, you're not interested'. I can read situations, I'm not stupid. Tina's a nice girl, but she needs me more than I need her at the moment. So I'm not going to try and chase her."
Of course, this being
Love Island
, those remarks soon came to the attention of Tina who was none too happy with Adam's attitude.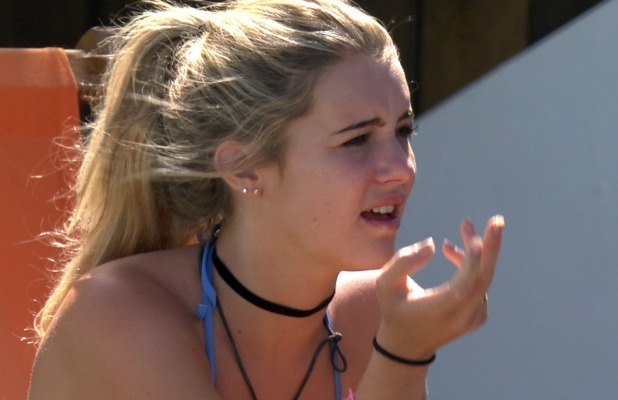 "What? Are you joking me?" she said, when she found out. "I hate it, it's just arrogant. It's like 'Well, she has to make all the effort because she's single and I'm the only single guy'. No."
Olivia Buckland tried to intervene and build bridges between Adam and Tina, but it didn't work, as Adam declined Olivia's suggestion he kiss Tina to see if they felt any chemistry.
"I don't kiss people if I don't know them," he stated. "I don't think I do [know Tina]. I just get the impression that you're not interested."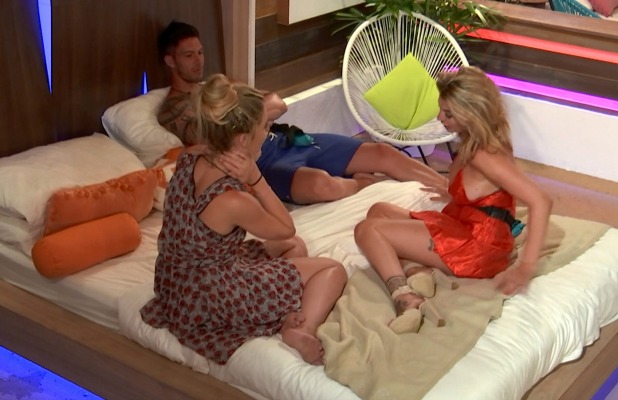 After Olivia left, Adam told Tina: "I just get the vibe that you're not that interested. If you don't know by now, then…"
"I don't think like that," interrupted Tina. "If I want to get to know people quickly or slowly, that's my choice. Yeah, okay, I get along with you, but it's very hot and cold. It's a two way street though, I feel like I've made effort and walked over quite a few times today and then you'll say I haven't spoken to you."
Tina later told Tom Powell she thought Adam was being "arrogant" and she was frustrated by his attitude that she needed to make all the effort.
"He's been like 'It's up to me to choose'. 'So it's basically up to her to make the effort'," she said. "Now you know what, go and f**k yourself. I'm the girl. At the end of the day, if he really likes me, make the effort. It just p**sses me off. He's being cocky and arrogant. Just don't be arrogant, it's my biggest turn off."
Love Island
continues 9pm on ITV2.