Love Island's Scott Thomas is FURIOUS with Kady McDermott after finding out she fancied James Khan, telling her he feels "mugged off".
Although Kady had told Scott she didn't fancy James, she was rumbled when the islanders had to play a game of 'Mugged Off', which involved various quotes being read out and the group having to guess who said what.
Kady was quoted as saying about James: "Head's f**ked. I fancy the pants off him."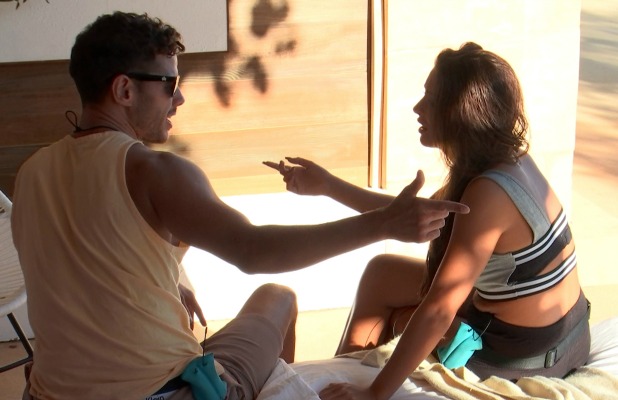 Scott was not happy and decided to confront Kady about what she said: "I asked you so many times. You're a f**king liar!"
"You were mugging me off," he told her. "The whole game's been about me being a mug. I just can't believe that you'd go around saying things like that. I think you need to appreciate me more. To say those words out loud is muggy Kady. You need to realise how you're lucky to be with me. You mugged me off for two days to get to that date [with James]."
Scott admitted that he was feeling hurt and accused Kady of playing games with him while he's been genuine in his feelings and behaviour towards her.
"I have not mugged you off," he said. "I could be carrying on with these girls now. I could get with that Tina whenever I want, you know I could. When new guys come in, I'll be watching this time."
Oh dear...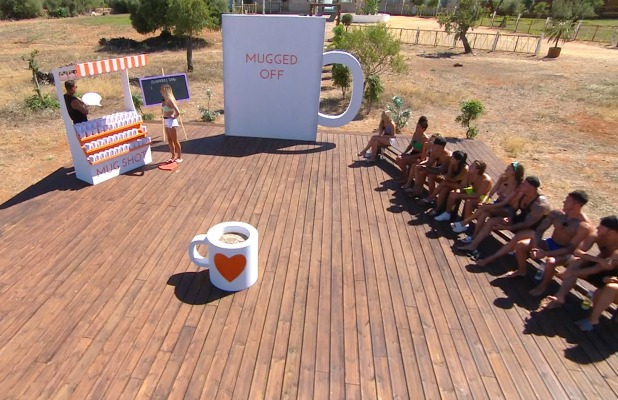 James entered the villa as a new arrival but only lasted two days as he failed to find a partner when everyone re-coupled. Despite Kady admitting that she fancied him, she stayed with Scott.
"I knew 100 percent what Kady was going to do,"
James later told Reveal
. "[Kady and Scott] are a sh*t couple. They argue all the time. Every time they talk, they argue. I haven't seen him make her smile once."
"I'm alright about [leaving]. I was only in there for two days, [Scott and Kady] had been together for two weeks so what do you expect? She should have picked me... She made the wrong choice. She's missed out on some brilliant fun."
Scott and Kady have had a pretty volatile relationship in the villa
. So much so,
Scott's twin brother, Emmerdale's Adam Thomas, advised him on the last episode to be wary around her.
"From the outside looking in, you need to man up," he told Scott.
"Tell her to jog on. On the outside, she's playing games and treating you like a mug. Get with Tina and then the game could begin bro. I just think you need to put her in her place a little bit. Just be careful, tread carefully. I think she's trying to manipulate you. From the outside, we're so proud and we're all rooting for you."
Love Island
continues 9pm on ITV2.