Marco Pierre White Jr's former fiancee Kim Melville-Smith has tweeted about being "heartbroken" following her split from the controversial Big Brother contestant.
The son of celebrity chef
Marco Pierre White was evicted from Big Brother on Friday night
, after a controversial week in the compound that saw him bedding housemate Laura Carter.
He had claimed to have a "hall pass" from Kim.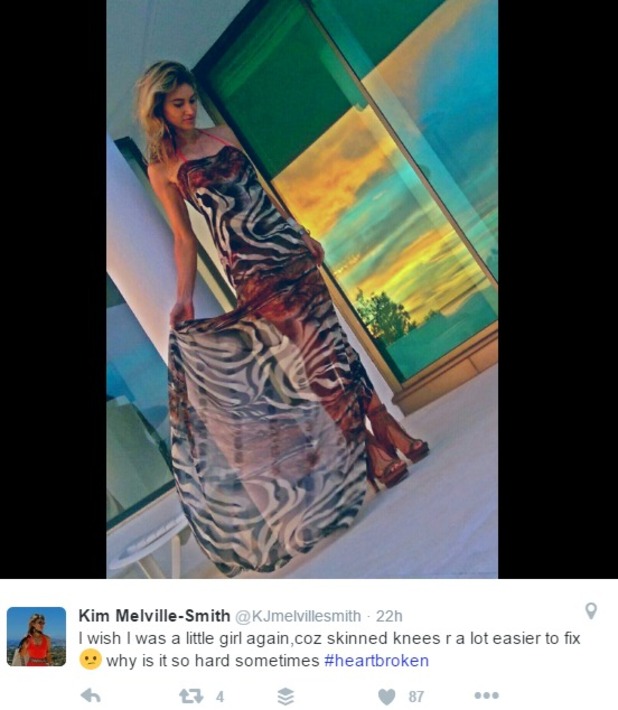 But speaking to the media after his eviction, Marco, 21, admitted he and Kim were now taking a break in their relationship... perhaps that's why Kim has now tweeted about "heartbreak" to her 13,000 followers.
"I wish I was a little girl again, coz skinned knees r a lot easier to fix. Why is it so hard sometimes #heartbroken (sic)."
Plenty of people responded to Kim to offer her well wishes and assure her things would get better:
@KJmelvillesmith just remember we have to go through a storm to see the rainbow xx

— katie (@welding_katie) June 21, 2016
@KJmelvillesmith you're beautiful and deserve the world #keepsmiling

— Laura Williamson (@LauraWi58635979) June 21, 2016
@KJmelvillesmith it's the worst feeling in the world. You'll get through it. Stay positive and surround yourself with amazing people xxx

— Rebecca Jackson (@becs1986) June 21, 2016
@KJmelvillesmith you'll heal and find ur true soulmate xxx

— Lala5 (@myloveisurlove5) June 22, 2016
Kim has given just one interview to the media about Marco's time in the house, telling
Heat magazine
she felt physically sick watching his antics. She also told the mag she was
furious at Laura for hooking up with Marco
when she knew he had a partner.
"Anyone who has a fiancée, who has made that commitment – to then pursue them, I think that's the nastiest thing you can do. How dare she? It's just f**king rude. She's so disrespectful. I think she's an absolute f**king bitch."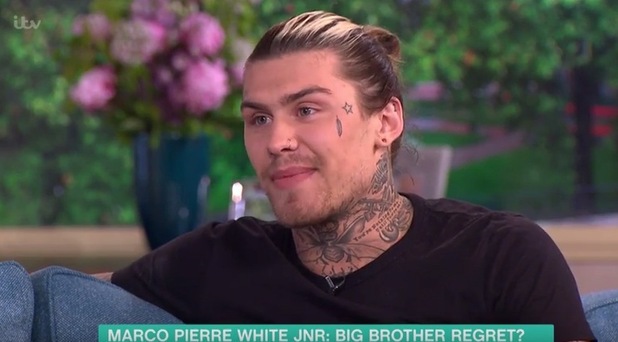 Marco later tweeted: "
Laura did nothing wrong
I had a hall pass don't blame her #bbmarco."
He also told
This Morning he had perhaps taken things "too far" with Laura
, adding: "I am in contact with [Kim] now. I think we've decided to see how it goes over the next couple of weeks and just be friends for the moment. I think Kim's a great person.
"I don't regret anything to do with Laura, I think she's a great person as well. I do feel guilty. I feel bad. I knew [Kim] was watching. In the Big Brother house, you do forget the outside world sometimes. It's crazy in there."
Kim had tweeted during the show: "FYI I said #hallpass NOT open relationship. I don't watch bb, but I heard this today. Worst thing I can't even talk to him #bbuk #bbmarco (sic)."
She did not attend Friday night's eviction.