Marco Pierre White Jr has said Big Brother's Laura Carter is NOT to blame for their sexual antics.
The
controversial housemate hooked up with model Laura despite having a fiancee, Kim Melville-Smith
, waiting for him outside the house. He had told the house Kim had given him a "hall pass" while he was inside.
He was the first housemate to be evicted, leaving on Friday.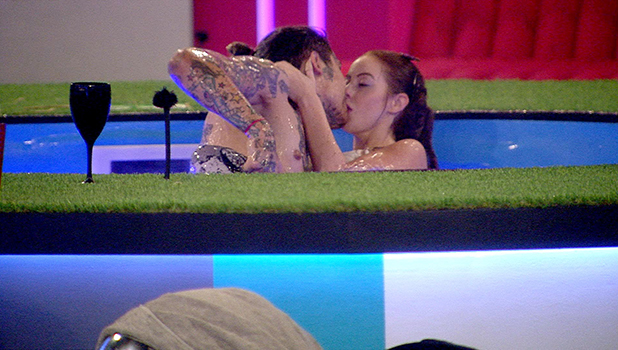 Now back on Twitter, it seems Marco has been reading comments about what happened with Laura and, possibly,
Kim's recent interview with heat magazine, in which she branded Laura "disrespectful" for sleeping with Marco
when she knew he had a fiancee.
Marco tweeted: "Laura did nothing wrong I had a hall pass don't blame her #bbmarco."
He added: "I wasn't acting on Big Brother I've always been myself the sex with Laura wasn't a game plan what happened happened."
Speaking in the new issue of
heat magazine
, fashion designer Kim said of Laura: "Anyone who has a fiancée, who has made that commitment – to then pursue them, I think that's the nastiest thing you can do. How dare she? It's just f**king rude. She's so disrespectful. I think she's an absolute f**king bitch."
Kim said she'd met some of Marco's exes before: "They're not tarty and chavvy and trashy like she is. She's like a piece of meat, slinging herself across him."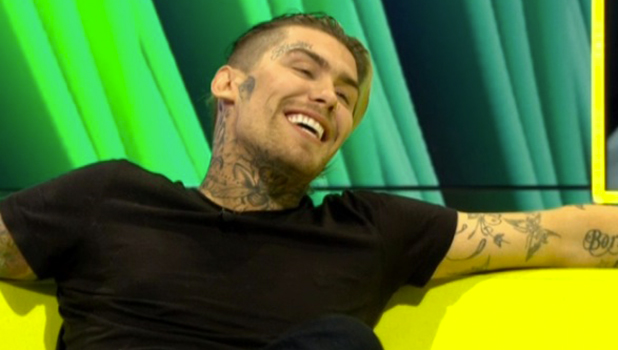 Since leaving the house, Marco and Kim have split, but it seems like they could reunite...
Speaking on
This Morning
, he said of Kim: "The arrangement we had, I was given a hall pass for BB. I was given a free pass to do anything I wanted or what I believed. Maybe I did push it too far and take full blame...
"I am in contact with [Kim] now. I think we've decided to see how it goes over the next couple of weeks and just be friends for the moment. I think Kim's a great person. I don't regret what I did. I shouldn't have done what I did. We spoke about the hall pass before, and I said, 'If it happens, it happens.' She basically said to me, 'Look, I'll give you a hall pass instead of you cheating, I'll accept [that] in case anything does happen.'
"We spoke about it and she knew the situation. She said, 'I'll give you a hall pass, it's fine, I'm not going to be mad, angry… I don't regret anything to do with Laura, I think she's a great person as well. I do feel guilty. I feel bad. I knew [Kim] was watching. In the Big Brother house, you do forget the outside world sometimes. It's crazy in there."
Kim had tweeted during the show: "FYI I said #hallpass NOT open relationship. I don't watch bb, but I heard this today. Worst thing I can't even talk to him #bbuk #bbmarco (sic)."
She did not attend Friday night's eviction.