Kendall Jenner walked around New York practically topless yesterday, thanks to her super see-through top and lack of bra.
The
Keeping Up With The Kardashians
star was pictured with model pals Hailey Baldwin and Gigi Hadid on Tuesday (21 June), but all eyes were firmly on Kendall, who was flashing rather a lot - and her nipple ring! - in a mesh top.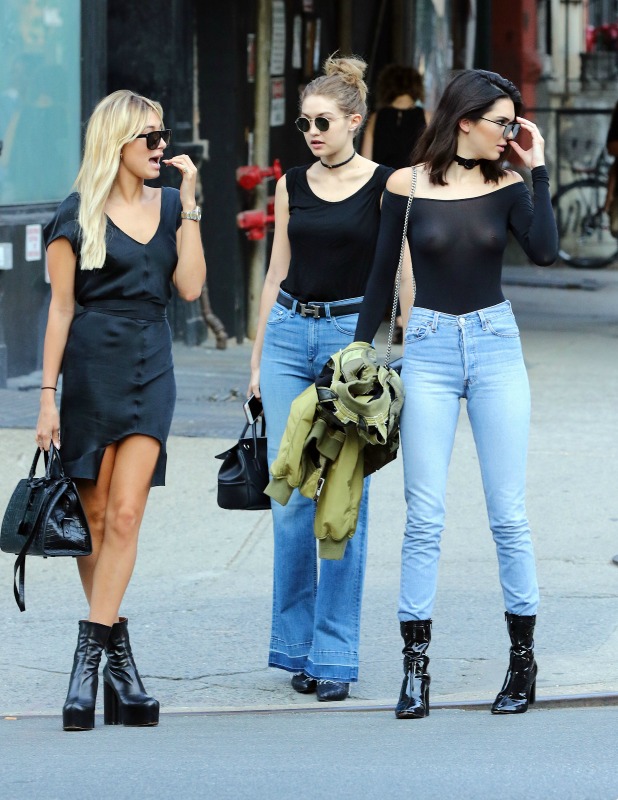 Kendall said last year she liked flashing her nipples under clothes, branding it "sexy".
"I just [like] showing my nipples through some of my outfits," she wrote in a blog post on her app. "There's something understated, yet sexy about it."
Kendall, 21, and Gigi, 21, both chose matching ensembles of high waisted blue jeans and black tops, while Hailey, 19, looked sleek in a cute black dress.
Certainly a striking trio, right?!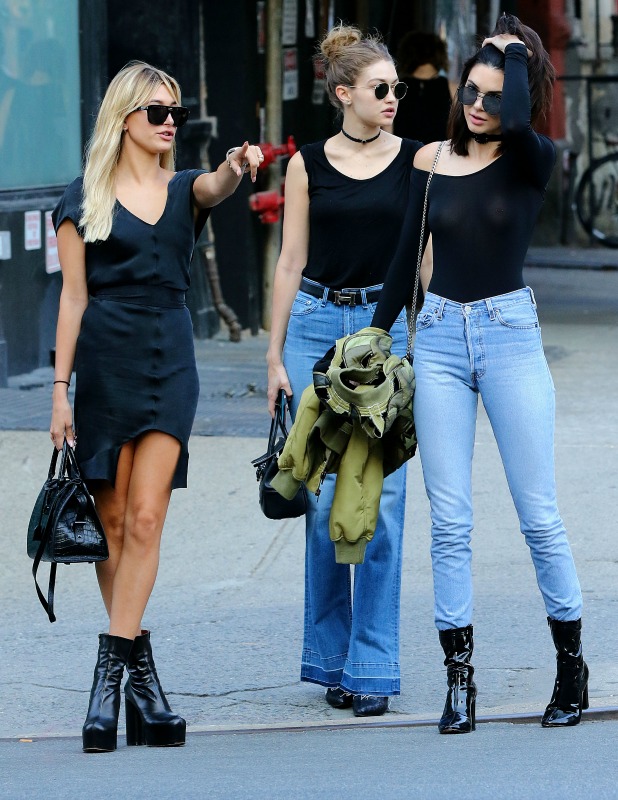 Kendall confirmed her nipple piercing in an interview with
Page Six
last year, saying: "I was going through a period in my life, having a rough time, being a rebel and was like 'Let's just do it.'
"[I was] so terrified, I'm laying on the bed like 'Why am I doing this,' Honestly, it hurt, but wasn't as bad as everyone made it seem and maybe because everyone hyped it up and I thought it would be really, really bad. Then it wasn't as bad as I expected."
She later said on her app: "I think people are obsessed with the topic because it seems so unexpected of me. My sisters were honestly shocked that I did it."