Zara Holland has come out fighting, saying she's done nothing wrong, after losing her Miss Great Britain title over having sex on Love Island
The 20-year-old was stripped of the crown by pageant organisers, who said they could no longer promote her as a positive role model after she romped with Alex Bowen in the hideaway.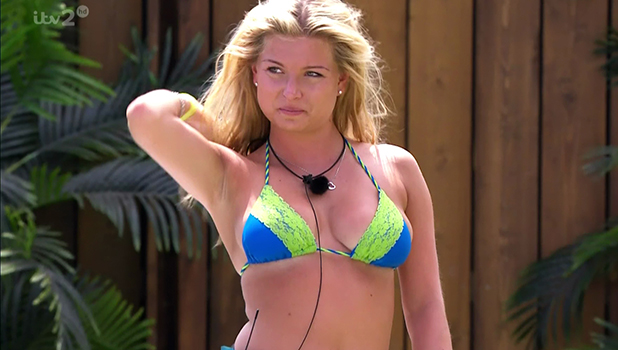 But now, speaking to
The Sun
, model Zara insisted she HADN'T been told not to have sex on TV.
"Miss Great Britain did not tell me I couldn't have sex on the show. They gave a written letter of permission to say I could do
Love Island
and they haven't spoken to me since, which I am very confused about," she claimed.
"I am very disappointed. I put so much time and effort into the Miss GB brand."
Reps for Miss Great Britain, however, have told
Reveal
there was a "verbal agreement" in place with Zara, as well as clauses in her initial Miss GB contracts about behaviour and nudity.
"With regards to the 'written letter of permission', this was a letter written directly to the producers of
Love Island
and not Zara and this was to simply state that they could use the title/brand Miss Great Britain within the programme," said a spokesperson. "Zara did not receive a 'letter of permission' personally, we verbally agreed her inclusion and the fact that she would not engage in any sexual activity on the show."
A statement issued by pageant bosses last week said: "For those saying
'going into Love Island, it's inevitable that she would have sex,' that is not true
. It is not a prerequisite of the show that you have sex. We gave our permission for Zara to enter, as our current winner, under the stipulation that she did not have sex on TV. Zara fully agreed to this and knowingly went against our wishes.
"Zara is a lovely girl, we understand that this is out of character for her and that she truly regrets her actions; however, the decision simply comes down to the fact that she has broken the rules of the competition."
The organisation also said it would meet with Zara privately to discuss the decision in detail.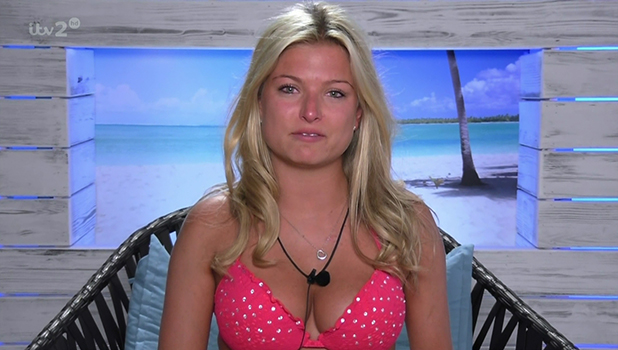 Their decision has been backed by former Miss Great Britain Gemma Garrett and new Miss Great Britain Deone Robertson, who has taken over Zara's crown.
Deone said yesterdayshe's not surprised Zara was dethroned
, as the girls are told in detail about the responsibilities of the title, which includes no nudity or having sex on TV.
"Everyone is briefed before entering a pageant," she told
The Mirror
. "It's drummed into your head. There are contracts in place. You can't be seen naked or topless and you definitely cannot have sex on TV."
Former
Miss Great Britain Gemma has also said this in a recent interview
with
Belfast Telegraph's Sunday Life
, claiming: "It's very silly because she would have been given a contract and one of those clauses would have been to not have sex on TV. Even if you're not Miss Great Britain, I don't think anyone should be having sex on TV."
After sleeping with Alex, Zara admitted she had made a mistake, saying it was out of character for her and she was worried how it would affect her and Adam Maxted.
"You know when you're in the moment, like, and it j just happens," she said. "It was sort of one of them but that's really not me… It's not like me at all, its out of character. I've never had a one-night stand. Even when I've been seeing guys, I never just sleep with them on the first night. It just happened… I just feel like everyone's gonna judge me."
Zara chose to leave the villa on Sunday night after learning her mother had fallen ill.