Britain goes to the polls on Thursday, 23 June to vote on whether we should leave or remain in the European Union. It's the first time we've had a say on our membership of the EU since 1975 and many have argued it's a bigger poll than the general election, as the result could change our lives.
As well as politicians for both sides campaigning up and down the country, plenty of celebrities have been speaking out to declare what they will be voting at the polls: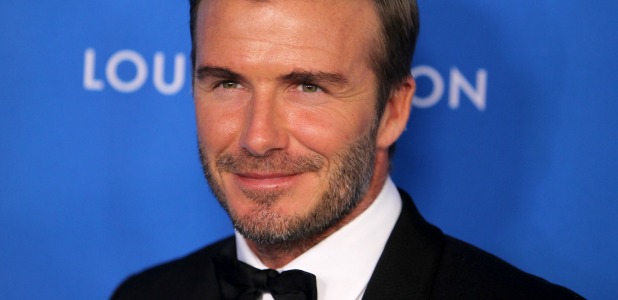 David BeckhamIN
"I'm passionate about my country and whatever the result of Thursday's referendum, we will always be Great. Each side has the right to their opinion and that should always be respected whatever the outcome of the European Referendum. I played my best years at my boyhood club, Manchester United. I grew up with a core group of young British players that included Ryan Giggs, Paul Scholes, Nicky Butt and the Neville Brothers. Added to that was an experienced group of older British players such as Gary Pallister, Steve Bruce and Paul Ince.
"Now that team might have gone on to win trophies but we were a better and more successful team because of a Danish goalkeeper, Peter Schmeichel, the leadership of an Irishman Roy Keane and the skill of a Frenchman in Eric Cantona.
"I was also privileged to play and live in Madrid, Milan and Paris with teammates from all around Europe and the world. Those great European cities and their passionate fans welcomed me and my family and gave us the opportunity to enjoy their unique and inspiring cultures and people.
"We live in a vibrant and connected world where together as a people we are strong. For our children and their children we should be facing the problems of the world together and not alone.
"For these reasons I am voting to Remain."

Victoria BeckhamIN
#remainhttps://t.co/Wif5nZZU8k

— Victoria Beckham (@victoriabeckham) June 21, 2016

Vicky Pattison
OUT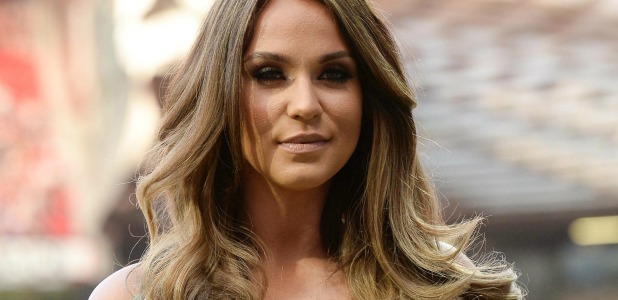 "I firmly believe that we need to leave the EU and be a strong, sovereign country. I hate to jump ship when everything's going to s**t but when you see all of the problems that are going on in Greece, Germany and Turkey, it's clearly not good for us," she told
Daily Star
). "People might say that's selfish, that I'm not doing my bit for the entire planet. But we can't save everybody. I'm proud to be British and have no shame in saying we must back Brexit."

Daniel CraigIN
The James Bond star gave his support to the Remain campaign via this photo, which he sent to photographer Wolfgang Tillmans. It shows him wearing a T-shirt bearing the words: "No man is an island, no country by itself."

Simon CowellIN
"My gut feeling is I don't think at this time – because it is a tricky time – you would want to be on your own on a tiny island," he told
The Mirror
. "Thank God it is a referendum, though, and people will make their own minds up and won't be listening to people like me."

Aisleyne Horgan-WallaceOUT
"I'm a strong believer in one world for us all but we need to regain control of our borders and immigration - I agree with Australia's system – plus I think we're giving way too much money to the EU which we could be spending at home on the NHS and other essential public services," she told
The Mirror.
She then added on 9 June she felt undecided:
How's everyone voting? In or out? #EU I was adamant to vote out.... I'm usually with @BorisJohnson but I'm a little undecided now...

— AISLEYNE (@Aisleyne1) June 9, 2016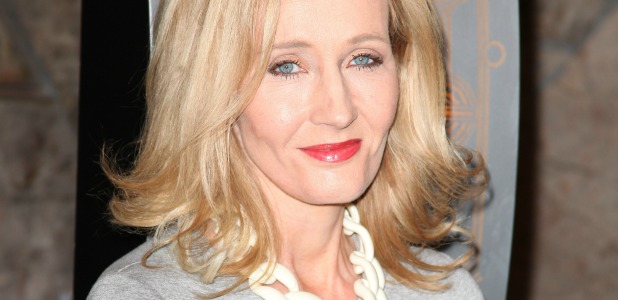 JK RowlingIN
The
Harry Potter
author has written a lengthy essay on the referendum (
available here
). "I don't think the EU's perfect. Which human union couldn't use improvement? From friendships, marriages, families and workplaces, all the way up to political parties, governments and cultural economic unions, there will be flaws and disagreements. Because we're human. Because we're imperfect. So why bother building these ambitious alliances and communities? Because they protect and empower us, because they enable bigger and better achievements than we can manage alone. We should be proud of our enduring desire to join together, seeking better, safer, fairer lives, for ourselves and for millions of others."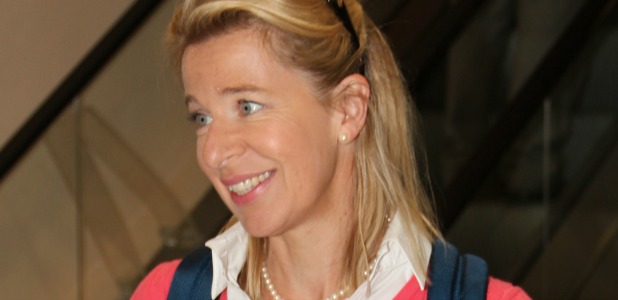 Katie HopkinsOUT
"There is no European Union left to leave," she wrote in a column for
Daily Mail
, adding: "Don't ask yourself whether you want to stay in or out of Europe on June 23. Europe's finished. Just ask yourself which vote will best defend ourselves from the plague at our door, and how fast."

Idris Elba
IN
My parents immigrated to the UK, worked hard and made a contribution..ME...on that basis VOTE IN....#EUDebate https://t.co/MpGd1yAW3g

— Idris Elba (@idriselba) June 14, 2016

Cara DelevingneIN

Liz HurleyOUT
"I can't imagine for a second that any voters would be remotely interested in what I have to say," she told Spear's magazine (via
The Sun
), "so I've refused but I can tell you this… If it means we can go back to using decent lightbulbs (60-watt, peach-coloured, both bayonet and screw-in) and choose high-powered hairdryers and vacuum cleaners if we so wish, I'm joining Brexit for sure."
Beautiful graphics: Beautiful sentiment #VoteLeave #Brexit pic.twitter.com/8sN9Q3WARr

— Elizabeth Hurley (@ElizabethHurley) June 19, 2016

Joan CollinsOUT
Brexit

— Joan Collins (@Joancollinsdbe) February 24, 2016

Lord SugarIN
"We have to stay in. It's ludicrous, I don't know what these Brexit people are thinking," he told
Sky News
. When asked what would happen if Britain left the EU, he replied: "I believe disaster, quite frankly. I really do believe disaster. It hasn't been thought through."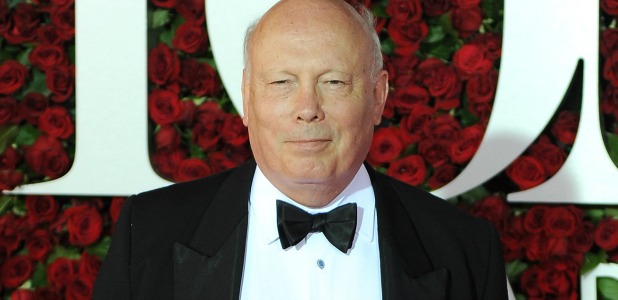 Julian FellowesOUT
"I believe we should be out," he told
Daily Mail
. "It's about philosophy, it's about democracy, it's about democracy versus autocracy, all of those issues. It's not just that I think they are important - because they are - but I think it's the wrong direction. History has for hundreds of years been moving towards government that is answerable to the people and suddenly we have done an about-turn and we've gone back to the Austro-Hungarian empire. I don't think that's the right direction."

John CleeseOUT
If I thought there was any chance of major reform in the EU,I'd vote to stay in.But there isn't.Sad.Sorry,Paddy.

— John Cleese (@JohnCleese) June 11, 2016

Keith ChegwinOUT
"I'm Brexit! There you go. I'm honest about it," he told fans at a Q&A (via the
Express
). "The only reason being is because, yes, we can stay in and renegotiate new terms. But I think it's always better to shut the door, then open it again and agree better terms. So let's come out and agree a better deal for our United Kingdom. It just seems that there's a lot of money going to Europe and it doesn't seem like there's that much coming back. So let's leave and let's create a new contract."
And here's Keira Knightley telling everyone it's important - and quick - to vote: