Marco Pierre White Jr has accused ex-fiancée Kim Melville-Smith of "selling" a story about him, saying he can't be with someone who does that.
The controversial
Big Brother
contestant – who was evicted on Friday night – spoke about Kim while appearing on
Bit On The Side
on Monday (20 June).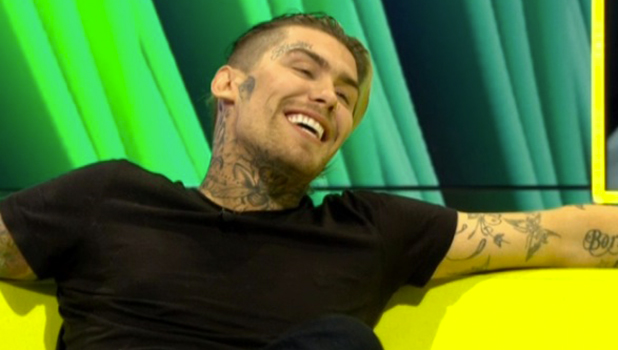 When asked to clarify what was going on with Kim, he said: "I spoke to her today before I went on
This Morning
and basically said I can't really be with someone who chooses to sell stories on me. And even though she denied it to me, she did say she sold one."
Marco said he'd been "affected" by people selling stories on his family growing up, adding: "I don't want to be around it anymore. We were friends, we're talking. I just think it's best at the moment."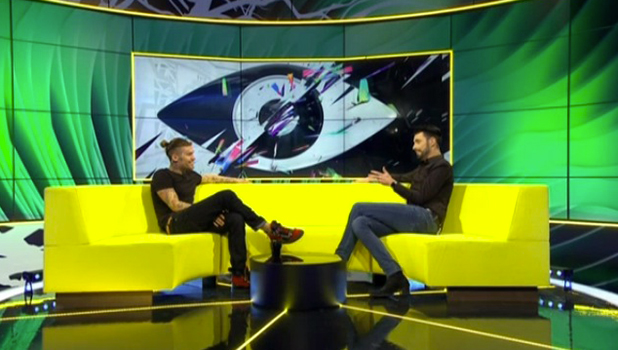 The tattooed son of chef
Marco Pierre White emerged as the most controversial housemate of the current series
. He entered the house in a relationship with Kim, but then revealed he'd been given a "hall pass". That led to him
hooking up with housemate Laura Carter and the pair even had sex.
Speaking on
This Morning
yesterday,
Marco admitted he had perhaps gone too far when it came to Laura.
"The arrangement we had, I was given a hall pass for BB. I was given a free pass to do anything I wanted or what I believed. Maybe I did push it too far and take full blame," he said. "I am in contact with [Kim] now. I think we've decided to see how it goes over the next couple of weeks and just be friends for the moment. I think Kim's a great person. I don't regret what I did. I shouldn't have done what I did.
"We spoke about the hall pass before, and I said, 'If it happens, it happens.' She basically said to me, 'Look, I'll give you a hall pass instead of you cheating, I'll accept [that] in case anything does happen.' We spoke about it and she knew the situation. She said, 'I'll give you a hall pass, it's fine, I'm not going to be mad, angry…'
"I don't regret anything to do with Laura, I think she's a great person as well do feel guilty. I feel bad. I knew [Kim] was watching. In the Big Brother house, you do forget the outside world sometimes. It's crazy in there."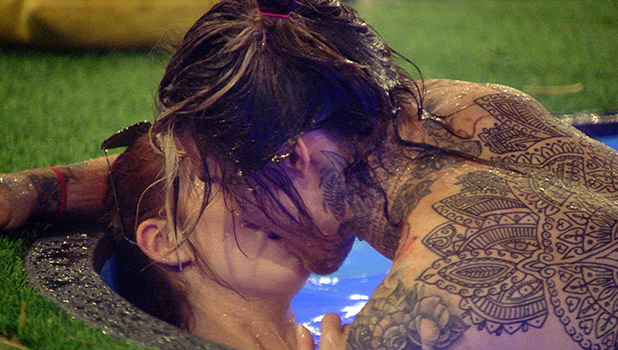 Kim has not commented on Marco's
BOTS
interview yet, but she has spoken to this week's
Heat magazine
about his antics in the house, confirming she did give him a hall pass but still felt physically sick when she watched what happened between him and Laura.
She told the mag: "I obviously didn't think it through. I wish I hadn't given him the hall pass. I did give him permission to have a relationship ion the show, that was his plan. Not to have ex. I said, 'If you have sex, that's it, we're through.'
"I never thought things would happen so soon. He's upset everyone and I don't know where I stand. Everyone is saying, 'Dump him, dump him, dump him.'"
Meanwhile, Kim hit out at false stories on Twitter this week, saying: "Getting unhappy with people who r selling stories on me, using & twisting my words in papers. If I want to say something I will. Stop guessing."
She also tweeted while he was in the house: "FYI I said #hallpass NOT open relationship. I don't watch bb, but I heard this today. Worst thing I can't even talk to him #bbuk #bbmarco (sic)."