Love Island's Alex Bowen may have been sent on a romantic date with Liana Isadora Van Riel, but that didn't mean he was jumping into bed with her…
The scaffolder has been coupled with Olivia Buckland on the show, but had to leave Olivia back at the villa when new girl Liana chose to get to know him better on Monday night.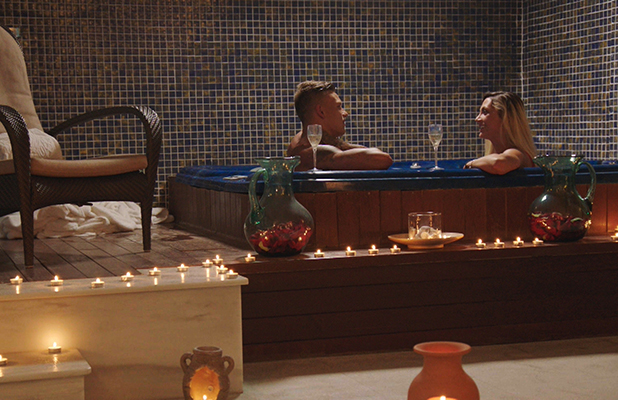 Single Liana opted to have a cosy spa date with Alex – and openly admitted to rather fancying him – but unfortunately for her, he was staying loyal to Olivia, who was back home worrying what was going on.
Luckily for Olivia, the answer was nothing.
Although Liana did seem to try!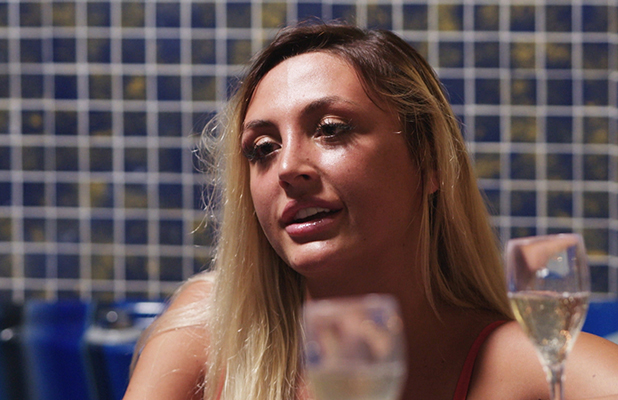 Liana quizzed Alex on whether he and Olivia were "quite solid" or keeping their options open, and added: "I reckon you're the boy version of me."
"We'll just have to see what happens. I haven't really got a type. If I fancy you, I fancy you. Obviously I fancy Olivia. I think you're a nice looking whatever. Why did you pick me?" asked Alex.
"You're the definition of my type," replied Liana. "All the girls were asking me who I was going to take on a date and straightaway I said you. Tall, blonde, cheeky…I've had a good time."
But the date didn't go any further that night as Alex chose to sleep in a separate room, saying he didn't want to make another mistake, after previously bedding Zara Holland. "Out of respect for Olivia I'm going to sleep downstairs," he said. "Just so I don't make myself look like a complete idiot like I did last time. I just want to be a gentleman about it."
He later told Olivia: "I already made that one mistake and I don't want to do it again. I do actually really like you."
A delighted Olivia told him: "I missed you last night, it was horrible not being able to see you."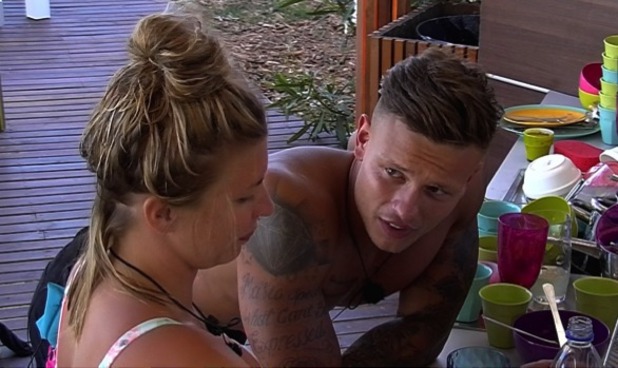 Liana, however, was persistent, and approached Alex the day after their spa date to reiterate she fancies him and the onus is on him to make a move if he feels the same way.
"I feel like we can't crack on and have banter and get to know each other because I feel like… I do want to crack on with you," said Liana. "There's no one else in here that I'm attracted to really, if I'm honest. It's up to you really."
But has Liana wrecked her chances?!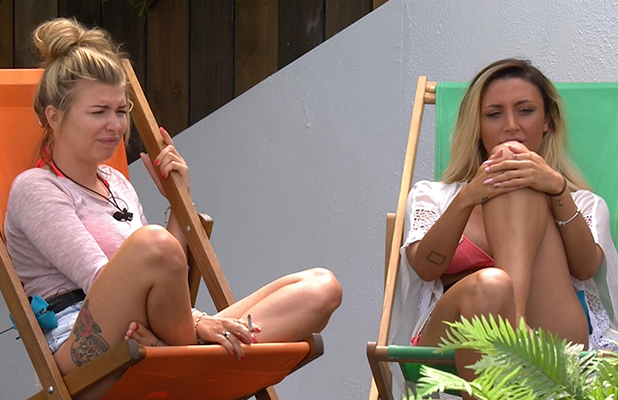 Alex admitted in private he'd been put off pursuing anything with Liana because of how she spoke about Olivia during their date. "I was sitting with Liana last night and you know what she turned around and said. Obviously she's flirting with me and that and she said 'Olivia's the biggest game player in here.' And I literally thought to myself 'well that's just put me off you a little bit."
Olivia, meanwhile, is certain Liana will keep trying to get Alex. She tried to approach Liana and clear the air, but it had little effect.
Recounting the chat to the girls, she said: "I said 'I don't want you to feel awkward around me, I'm not a horrible person, and please don't feel you can't talk to me, and I don't want you to feel awkward'. She was like "I don't.' She's gunning for Alex…100%. She's going to keep trying."
Love Island
continues 10pm tonight on ITV2.
Fancy winning some GREAT prizes? Check out Reveal Competitions here!