Miss Great Britain organisers have released a new statement, after "dethroning" Love Island star Zara Holland of her title, and claimed she "knowingly went against their wishes" by having sex on the ITV2 dating show.
Pageant executives
made the decision to strip Zara of her Miss GB 2015/2016 title
, after she confessed to having sex with Alex Bowen on his first night in the villa.
Zara had expressed her regret over sleeping with Alex the following morning
, admitting she felt "disappointed" and "annoyed" with herself.
Since news surfaced of Zara being "dethroned", many have taken to Twitter to say the decision has been "unfair." In response, Miss Great Britain organisers have issued a new statement, claiming that Zara had been told not to have sex on TV prior to joining the show.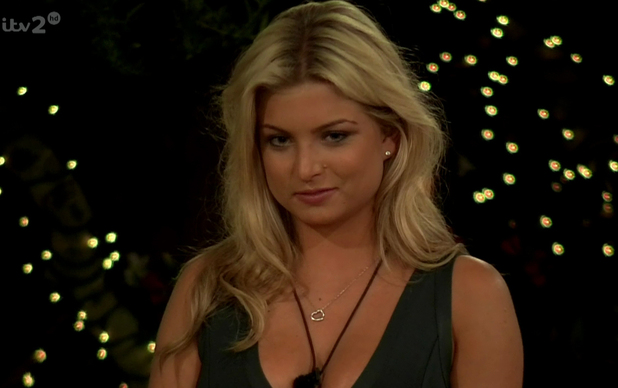 According to
Daily Mail
, they have now said: "We feel it important to explain that we have no problem at all with sex and our contestants/winners being sexually active and exploring their sexuality with another consensual adult. This has never, and will never be a problem.
"However, we simply cannot condone a reigning title holder doing so on TV. To put it into context... if a school teacher took part in the show, that person would have a level of responsibility they would be expected to uphold because of their role, and are certain they would face similar consequences if they took part in similar actions on national television.
"For those saying 'going into Love Island, it's inevitable that she would have sex,' that is not true. It is not a prerequisite of the show that you have sex.We gave our permission for Zara to enter, as our current winner, under the stipulation that she did not have sex on TV.
"Zara fully agreed to this and knowingly went against our wishes. Zara is a lovely girl, we understand that this is out of character for her and that she truly regrets her actions; however, the decision simply comes down to the fact that she has broken the rules of the competition."
They claimed that Zara's actions do not support "the ethos" of Miss Great Britain, as the organisation works with charities, children and young people.
Although, they did add: "Zara was, and is handling herself very well on the show and we still hold her in the highest regard as a friend, and are thrilled to see the support she is now receiving. We genuinely hope she goes on to win the show; she is a lovely girl with a great future ahead of her."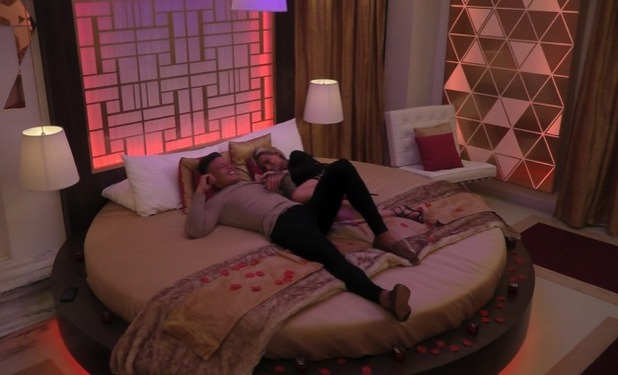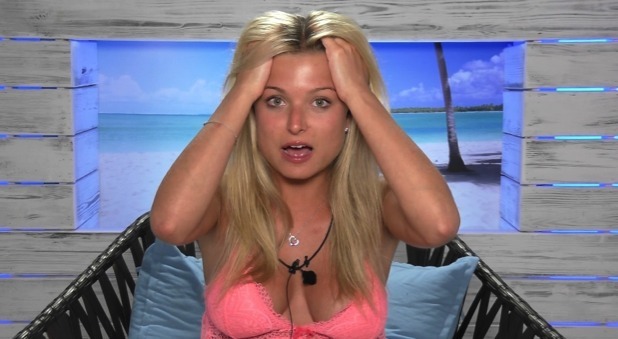 The new statement comes after many reacted to Zara losing her title on social media.
Caroline Flack had said she "felt sorry for Zara",
while others -
including Sam Reece - said it was "unfair" that she had not been told about the decision
, before it became public knowledge.
ITV has now confirmed that Zara has been informed about her title
. She was told off camera and has decided to remain on the show.
Following her actions with Alex, Zara admitted on camera: "I'm really disappointed. It's my own fault though. I can't blame anyone else for my own actions. What's done is done, but it isn't like me that's what I'm trying to say. This is so out of character for me to do anything like this. I shouldn't have done it, I shouldn't have."
In their initial statement, Miss Great Britain organisers had said: "The feedback we have received from pageant insiders and members of the general public is such that we cannot promote Zara as a positive role model moving forward.
"We wholly understand that everyone makes mistakes, but Zara, as an ambassador for Miss Great Britain, simply did not uphold the responsibility expected of the title."
They added that they would be speaking with Zara about their decision when she returns to the UK after the show.
Follow us on Twitter @RevealMag for all your celeb, fashion and beauty news!
Fancy winning some GREAT prizes? Check out Reveal Competitions here!