Sam Reece has led Love Island viewers saying it's unfair Zara Holland wasn't told she'd lost her Miss Great Britain title before the organisation publicly announced her dethronement.
The
Love Island
star has been stripped of her title after having sex on the ITV2 show, as organisers of Miss Great Britain said it wasn't in keeping with the positive role model responsibilities of the title.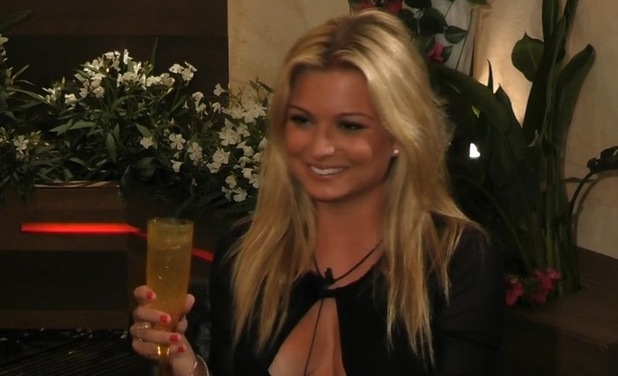 Sam is among some viewers who have said Zara should have been informed about the decision before the public.
He tweeted: "I think it's very wrong they have issued that statement and not even told Zara first! Poor girl."
Others backed that thinking:
If Miss Great Britain had any gratitude or respect they would have informed Zara of her de-crowning first. #missgreatbritain #zaraholland

— Shanice (@shanicephyliss) June 16, 2016
I feel sorry for Zara, she did not deserve to be de crowned on social media and not even be personally told, @zaraholland11 #LoveIsland

— kelsey (@kelseyflynnx) June 17, 2016
Does @zaraholland11 actually know she's been de-crowned? Or has @Official_MissGB told the world before telling Zara? Poor girl #loveisland

— Laura Hudson (@LauraJayne53_) June 17, 2016
@Official_MissGB has Zara been told? Unfair on her to not know until she comes out but I think correct decision #SupposedtoBeARoleModel

— Megan Clish (@megan_clish) June 17, 2016
Zara really needs to be told about her having lost her title #Loveisland

— Collette (@cletingham) June 17, 2016
Feel like Zara should have been told this first before it being announced all over social media. #LoveIsland #MissGB https://t.co/eP9YP98uPA

— corrine (@_caysh) June 16, 2016
Think it's so unfair that Zara wasn't told prior to and was oblivious about the announcement that she was being de crowned of miss GB

— Sienna (@siennadin) June 16, 2016
A statement issued by Miss Great Britain read: "Following recent actions within the ITV2 show
Love Island
, it was with deep regret that we, the Miss Great Britain Organisation, have to announce that Zara Holland has formally been de-crowned as Miss Great Britain 2015/16.
"As an organisation we have not taken this decision lightly, we are close to all of our winners and wherever possible stand by them during their reign. That said, we feel we have no choice but to make this decision under the current circumstances.
"Although Miss Great Britain is the oldest pageant system in the UK, we pride ourselves on promoting the positivity of pageants in modern society and this includes the promotion of a strong, positive female role model in our winners.
"The feedback we have received from pageant insiders and members of the general public is such that we cannot promote Zara as a positive role model moving forward.
"We wholly understand that everyone makes mistakes, but Zara, as an ambassador for Miss Great Britain, simply did not uphold the responsibility expected of the title.
"We will meet with Zara upon her return to the UK to fully explain our decision and wish her the very best going forward."
Love Island
viewers saw
Zara spend the night with Alex Bowen
, although she later
admitted she regretted it
because she wanted to couple up with Adam instead.
"Alex and I got to know one another. Putting it in so many words. You know when you're in the moment and it just happens. That's really not like me at all," she confessed the next day.
"Why couldn't we have just gone to sleep? I'm really disappointed. It's my own fault though. I can't blame anyone else for my own actions. What's done is done, but it isn't like me that's what I'm trying to say. This is so out of character for me to do anything like this. I shouldn't have done it, I shouldn't have. I've probably ruined everything with Adam as well, which is more annoying."
Love Island airs nightly on ITV2.
Follow us on Twitter @RevealMag for all your celeb, fashion and beauty news!