Jennifer Aniston joined Justin Theroux for dinner in New York this week, after DENYING she's pregnant with their first child.
The f
ormer Friends star, 47, was the subject of pregnancy rumours
after she was pictured in her bikini on a Bahamas beach sporting what some commenters thought could be a baby bump.
Not true, according to her rep, who labeled the reports "false."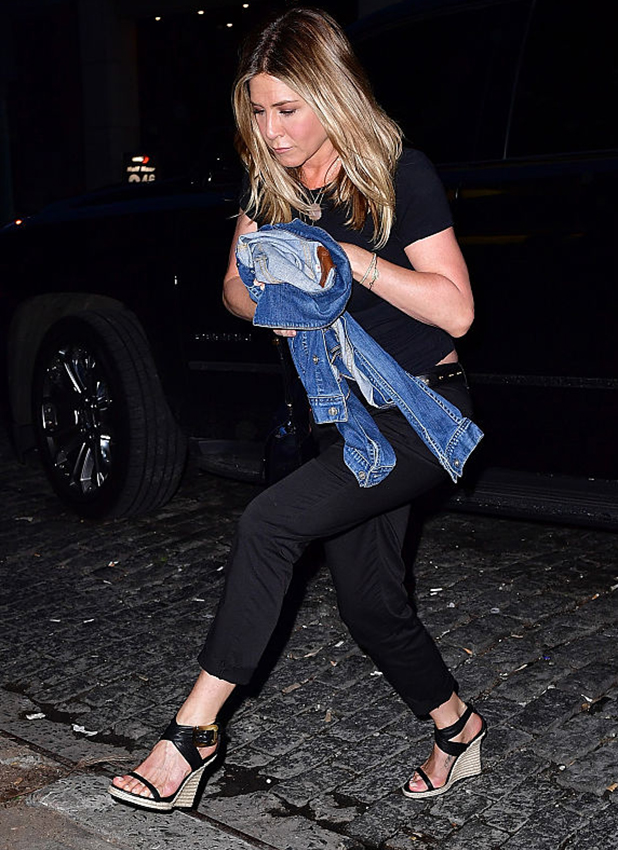 Jennifer stepped out with Justin for dinner at The Smile in Manhattan on Thursday night (16 June), where they were surrounded by photographers as they walked back to their car.
All eyes were on Jen, who went for a low-key all black ensemble, teamed with wedges and a denim jacket, which she held in front of her with one hand, while holding hands with Justin.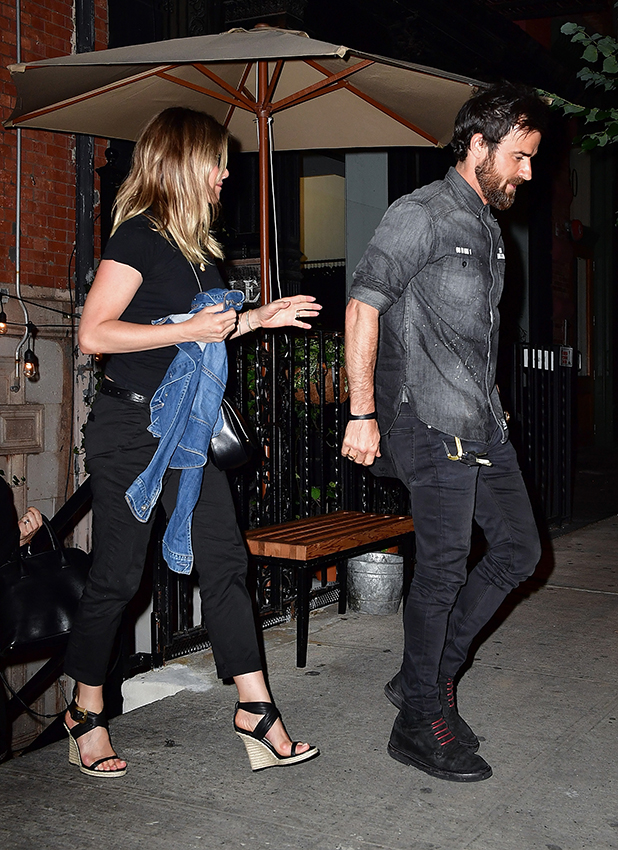 The
Hollywood couple married at their Beverly Hills home in August 2015
, three years after Justin popped the question to Jennifer.
Jennifer has previously said the
pressure on her and other women to have children is "unfair".
She told
America's Today show two years ago
: "I don't have this checklist of things that have to be done and if they're not checked I've failed some part of my feminism or being a woman or my value as a woman because I haven't birthed a child. I've birthed a lot of things and I feel I've mothered many things. I don't think it's fair to put that pressure on people."
And she
told People magazine:
"Who knows what the reason is, why people aren't having kids. There's a lot of reasons that could be, and maybe it's something that no one wants to discuss. It's everyone's personal prerogative, that's all."