Big Brother's Georgina Leigh Cantwell and Andy West have become embroiled in a row… over a wet hoodie.
It all started when Georgina discovered her clothing had been discarded near the pool and asked someone if Andy had been the one to put her hoodie on the floor, because he'd been sitting in the area.
He denied doing it.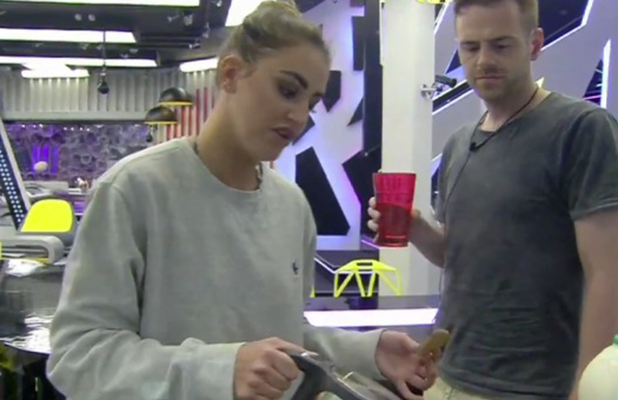 "I didn't touch your hoodie or put it on the floor. I've stuck up for you with other people when you pissed them off by being rude," he said. "Now you're asking people this. I feel let down"
Georgina replied: "Feel let down then. I can't be bothered to argue. I'm not getting into this."
"It's like you want to pick fights with people," said Andy. "All the time, it's just getting down now. Your hoodie is damp –,"
"No," interrupted Georgina, "it's wet, soaking wet, and dirty."
"Fine," agreed Andy, "it's wet. I didn't touch it. It's nothing to do with me."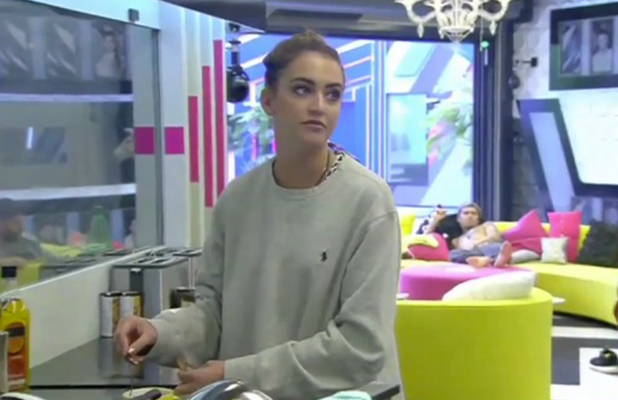 Georgina said "fine, I appreciate that" but added she felt it was disrespectful for somebody to throw her clothing on the floor and she would never do that to someone else.
Andy accused Georgina of gearing up to "have a pop" at him by asking if he was the one who had chucked her clothes, but she insisted she wasn't: "I was asking a question! I wasn't launching an investigation!"
Big Brother
airs nightly on Channel 5.
Fancy winning some GREAT prizes? Check out Reveal Competitions here!