Love Island: Scott Thomas and Kady McDermott agreed to be single, following her date with newcomer James Khan.
Does this mean the pair have now officially split?
Scott and Kady have been coupled up for quite some time now, and had seemed pretty smitten. Scott was initially paired with Zara,
but broke things off with her when Kady arrived in the villa a few days later.
Since then, the pair have only had eyes for each other, but their romance hasn't been plain sailing. They have argued a lot, and fed up with their constant rows, Kady told Scott she was "drained" in last night's episode of the show.
Her admission came
after she enjoyed a dinner date with James
. James had to pick one girl to join him for a date outside the villa, and after getting the go ahead from Scott, he decided to pick Kady - later explaining to her that she is the only girl he felt like he had connected with.
While James made no secret of how much he fancies Kady on her date, she kept coy when it came to how she felt about him - but she did reassure him that the date had gone well.
Back at the villa, Kady admitted to best friend Zara Holland that she could be swayed to break things off with Scott. She told her: "My head's f**ked. I fancy the pants off [James]."
She said: "We have good chat, it's opened my eyes up a little bit. I do really like Scott, I do really care for him, but I just think do I like him as much as I think I do?"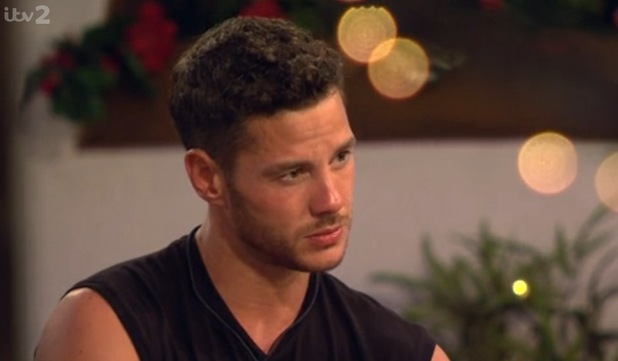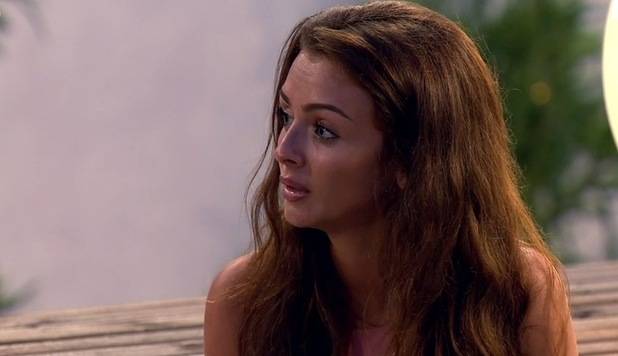 Trying to offer Kady some advice, Zara said: "Try not to think about your date too much. See how things go with Scott and tonight, if you find yourself staring at James... you've got to think re-coupling is going to be happening soon. Do you want to spend another three weeks arguing or do you want to spend another three weeks taking a risk?"
When Kady finally got to speak to Scott, he told her he feels like she has been distant with him lately.
Scott said: "The last day I feel like you've been talking to me like a piece of sh*t, not being affectionate and this and that. Every time I speak, you've been shutting me down. I feel like basically I've turned into your b*tch.
"You have been the best part of this thing for me, but yesterday and today, you have completely switched. Honestly, I don't want to f**king lose you. But I swear to god, I would rather be on my own and go home, than be unhappy."
Kady replied: "Me too. And I feel unhappy. I think you're so negative. You're a really negative person. I'm not used to being around someone so negative and it affects my mood. We argue every day..."
"I'm trying my best man," Scott said. "I'm just gutted. I just want us to f**king work and get along. When it's good, it's good, it's been sound. But the last 24 hours, it's been no good."
Kady admitted: "I'm very drained." She then asked Scott: "Do you think we would work on the outside world?"
He couldn't answer her at first, leading Kady to say: "We wouldn't. It's not fake, is it? But you know that we wouldn't work on the outside. We wouldn't."
Scott then added: "Ideally I wanted you to come back with let's make it work, but you've said, 'We don't work...' That's done then. Let's f**k it off then. If you don't want to say anything or fight for it, it's done then. It was good while it lasted, but it's done. I'm not re-coupling with you. You re-couple with whoever you want because I'm not living in some fake bullsh*t."
To clarify, Kady then asked: "So we are single?"
Is that really the end of the pair's romance? Here's how Twitter reacted:
Scott and kady break my heart omggggg

— Amber (@ambertraceyx) June 17, 2016
Kady does bloody right, what a negative bore Scott is #loveisland

— gemma martin (@gemmartin_tmb) June 17, 2016
Kady why! Why would you even question your love for Scott? He's gorgeous @scottyspecial silly woman! #LoveIsland

— Dan Scott (@dan_scott8721) June 17, 2016
Kady n Scott's break up yday was sad but then again they were arguing almost everyday I guess it gets draining after a while #LoveIsland

— Tina (@BlackBerryTina) June 17, 2016
so happy Scott and kady are over #loveisland

— luc:)) (@KbarughLuc) June 17, 2016
#LoveIsland Scott and Kady broke up so calmly but they were one of my faves

— Sanch [PB] (@Sanchmorsewolfe) June 17, 2016
Still can't believe Kady & Scott called it quits last night!#loveisland

— Frosticiles‼️ (@laurenfrostyy__) June 17, 2016
Everyone feeling sorry for Scott..you joking? If Kady wasnt there he'd argue with a mirror. Glad shes moving on #LoveIsland

— Lauraaa... (@sedgi_xo) June 17, 2016
Kady just wanted an escape route. Well done Scott for handling that so well #LoveIsland

— unknown (@xounknownoxx) June 17, 2016
Ok watched #LoveIsland and Scott and Kady did the right thing

— J (@xjnaaaa) June 17, 2016
Love Island airs nightly on ITV2
.
Follow us on Twitter @RevealMag for all your celeb, fashion and beauty news!
Fancy winning some GREAT prizes? Check out Reveal Competitions here!