Marco Pierre White Jr. was told off for swearing at Big Brother during nominations.
Housemates had been told they must give full and valid reasons for their nominations, and answers such as not connecting or not spending time with someone wouldn't be accepted.
Marco told Big Brother he was nominating Georgina, saying he felt she could talk behind people's backs and upset people. "End of, not doing anymore," he then said.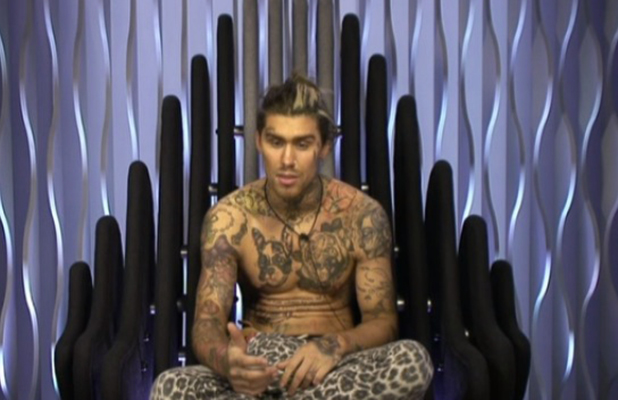 When pressed to elaborate, he said: "F**king hell, I've given you enough. I f**king like the girl. She's a sweet girl. I just think she can upset a couple of people. I know I can too. I'm not expanding anymore or I'll f**king walk from this show. I've given you my f**king opinion."
Big Brother told Marco to clarify his nomination, prompting him to shout: "I f**king said it, okay?"
"Marco," replied Big Brother. "Don't speak to Big Brother like that. As Big Brother explained, you must give full and frank reasons and clarify."
"Sorry," said Marco. "My first nomination is Georgina because I feel like she gets annoyed with other people in the house for little reasons. She can be quite rude sometimes."
He then nominated Andy for not listening to other people's opinions.
The housemates to face the first public vote are Georgina, Andy, Marco and Emma.
Big Brother airs nightly on Channel 5.