The Hills' Spencer Pratt has accepted that wife Heidi Montag's music career is over. For good.
In 2010, Heidi released her debut single and it sold just 1,000 copies in the first week, The US reality stars almost bankrupted themselves, ploughing millions into what they hoped would be Heidi's big musical breakthrough, but sadly it wasn't to be.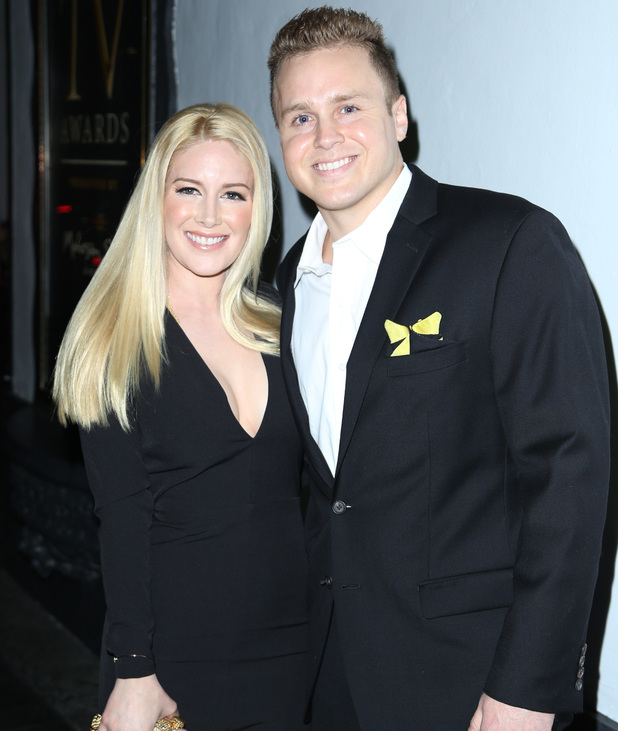 Speaking to
Spin
, Spencer said that he and Heidi, who he met while filming MTV's
The Hills
, have buried her music career for good.
He admitted: "We have accepted that Heidi's music career is gonna be in heaven forever."
Incredibly, Spencer says he and Heidi worked together with Lady Gaga and One Republic's Ryan Tedder, but those relationships didn't end well either...
Spencer claims Ryan offered Heidi a hit song before selling it to Hilary Duff for more money, adding: "[Ryan also] wrote this song called 'Karma's A Bitch'.
"His demo of it is better than any song he's put out in years. But here's why it made me so ma; I took a song that he had and gave it to the music supervisor for The Hills. I said, 'You need to put this on the episode and make that song the biggest song in the world'.
"He never thanked me. He never called me up. He just ghosted me, like in the movies when you see the person that becomes famous and they disappear. What was the song? It was '|Apologize'."
Spencer, who is still considering launching his own music career as a rapper, also told the US publication that Lady Gaga penned a song for Heidi, back in the days when she was only known as Stefani Germano. But then decided to keep it for herself.
Talking about what music they listen to at home in California, Spencer adds: "Oh, Heidi listens to mainly Christian music all day long. As much as I love my worship songs with her, I usually change it to hip-hop on SiriusXM."
In 2013,
Heidi and Spencer flew to the UK to take part in Celebrity Big Brother
.
We hope they come back one day. Spencer is a laugh a minute!