Pregnant Verity Rushworth has chosen not to find out the sex of her unborn baby, but the Loose Women panel were determined on trying to guess whether she is having a boy or a girl.
The former Emmerdale star is currently expecting her first child with husband Dominic Shaw
and opened up about her pregnancy live on air. While she revealed they are keeping the gender of their baby a surprise until she gives birth, Linda Robson had a few tricks up her sleeve that may have predicted the sex for Verity...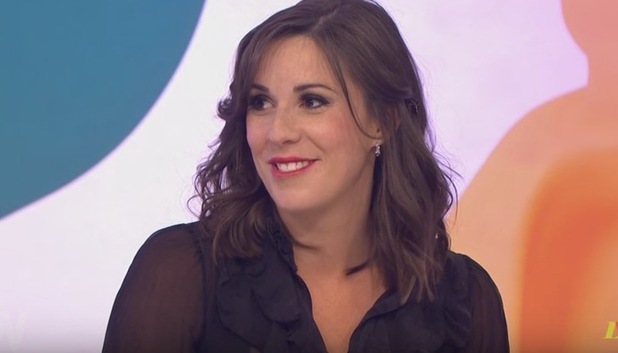 First of all she tried a traditional myth that used Verity's wedding ring to predict whether she is expecting a little boy or girl.
Linda explained that if you hold the wedding ring above your baby bump and it swings in a circular motion, that is meant to mean you are having a girl. If the wedding ring moves from side to side, it's a boy.
She held Verity's wedding ring up by a piece of string above her bump, but her fellow panellists failed to see any movement. The ring did start moving, though, and when asked if she was deliberately swinging it, Linda replied: "I swear I'm not doing it... it's going round and round."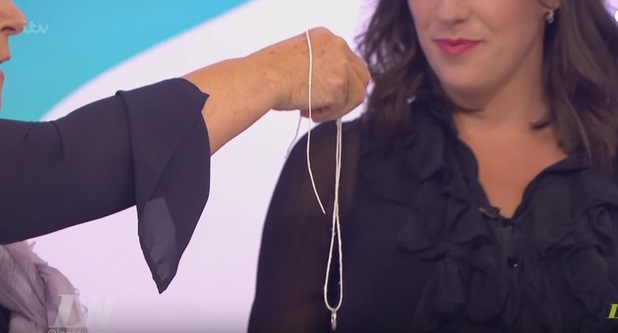 While that seemed to indicate that Verity is having a girl, Linda pointed out that she also showed signs of a boy. She said: "By the shape of you, it's all front and its a tiny little bump, they would say boy. Girls, you're all bump and boy,s it's a nice little neat bump at the front, so I'd say boy."
Although, she did contradict herself again when reading out a psychic's prediction. They had said: "I feel a very strong connection to Verity's mum's mum who is showing me lots of light pink, therefore I think it's a girl and I'm getting the names Charlotte and Amelia."
Weirdly enough, Verity pointed out that the name of her onscreen daughter was Amelia and her middle name is Charlotte.
The psychic also added that they can see Verity having another baby in the next two years, and that one is most likely to be a boy.
Verity then said: "One of each would be nice."
She is currently seven months pregnant and when conversation turned to how she has been finding her pregnancy, Verity admitted she is now addicted to carbonara and fish finger sandwiches.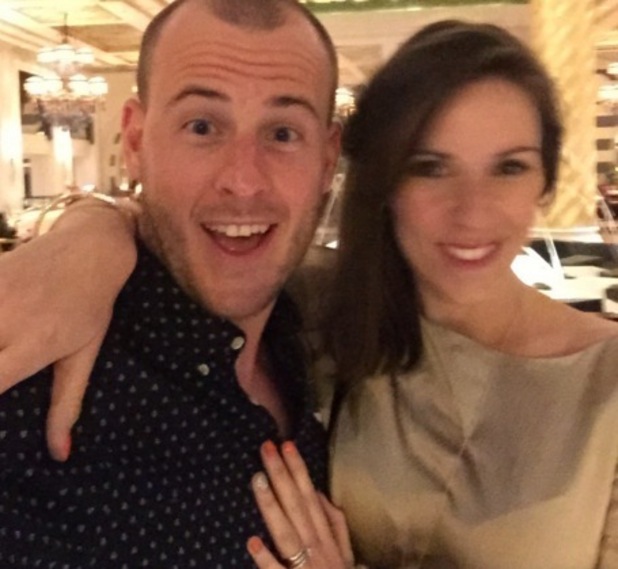 Revealing her cravings, she said: "I cannot stop eating carbonara and fish finger sandwiches, it's really weird... I've never eaten carbonara in my life, I'm a spag bol girl, it's way to creamy for me, but carbonara, fish finger sandwiches... it's all cheese, and bread and carbs and pasta."
The actress also revealed she and husband Dominic have "a pool of names" that they are considering, but she wouldn't reveal which are her favourites.
Verity is due to give birth in less than two months, on 6 August.
Her baby news comes three years after she and Dominic married. They wed back in March 2013.
Follow us on Twitter @RevealMag for all your celeb, fashion and beauty news!
Fancy winning some GREAT prizes? Check out Reveal Competitions here!