Coleen and Wayne Rooney's baby son Kit looked SO CUTE today as he cheered his dad on at the Euros 2016.
The tiny tot, who is four months old, looked super sweet in his miniature England strip while sitting on his mum's knee at the stadium in Lens, France on Thursday (16 June) while waiting for the England v Wales match.
What a cutie!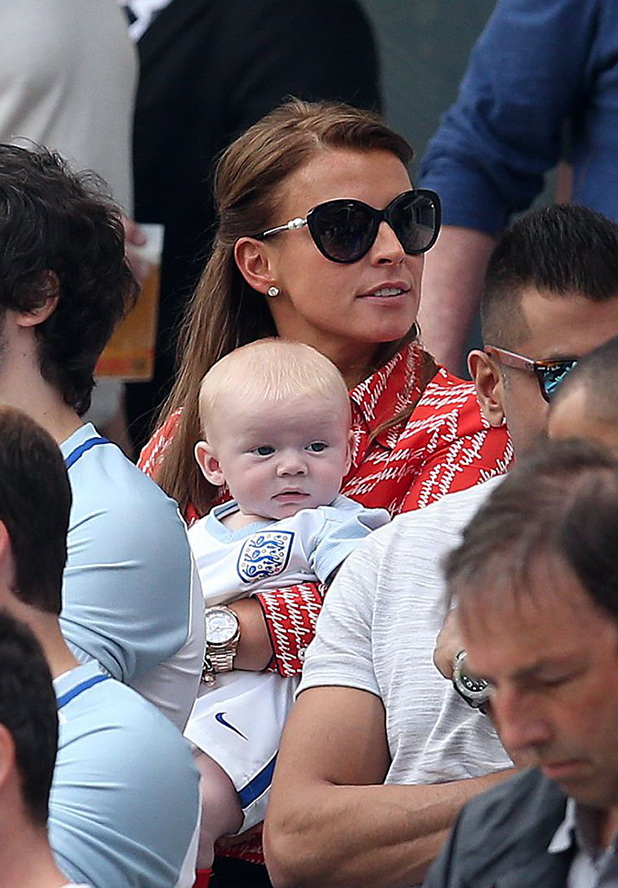 Coleen and Wayne's older sons Kai, six, and Klay, three, were also at the match, taking place at Stade-Bollaert-Delelis. Coleen recently told us that her boys are "football crazy", saying: "It's funny, because Klay was kicking a football against the couch before he could even walk, and Kai wasn't interested. Now, the tables have turned and he's obsessed!
"He'll watch any match that's on and he loves Sky Sports News. It can drive me crazy sometimes, but I use it as a method of bribery. If Kai doesn't do his homework, he can't watch a match. That sometimes works out well!"
The 30-year-old admitted she's not much of a footie fan herself, and even told
Reveal
: "I'm not that interested in the actual game. Sometimes when I go and watch a football match to see Wayne, I'm easily distracted. I'm more interested in the kids' football. I'll always encourage Kai to do his best and make it to training on time."
England beat Wales 2-1.