Love Island: Kady McDermott is questioning whether she and Scott Thomas have a future together. Could it be all over for the pair?
Since coupling up, Kady and Scott's romance hasn't been plain sailing. They've had quite a rocky romance, from a disastrous first date (
remember when Scott claimed he only said he fancied Kady because he was bored?
) to heated arguments over their loyalty to each other.
They've always managed to kiss and make up after their tiffs, but has newcomer James Khan completely rocked the boat for the pair?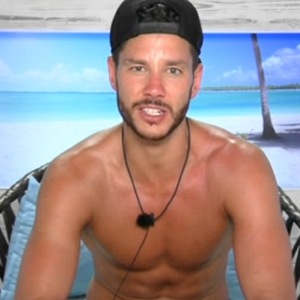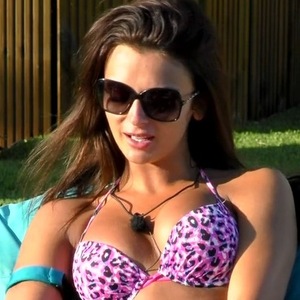 Last night (15 June),
Zara Holland had picked Alex Bowen to join her in the hideaway for a date.
The public had been voting for which girl they wanted to go on a date with a newcomer of their choice, and it was revealed Zara had received the highest number of votes.
She and Alex spent the night in the hideaway, with things getting pretty steamy between the pair -
much to Olivia's annoyance.
Not having yet had a date of his own, fellow new boy James is then told he can pick a girl of his choice to accompany him on a date. With Olivia admitting she fancies Alex and
Zara revealing she wants to make a go of things with Adam
, James decides to pluck up the courage and ask Kady.
Although, he admits he "feels sick" at the thought of approaching her because he doesn't want to upset her current beau Scott.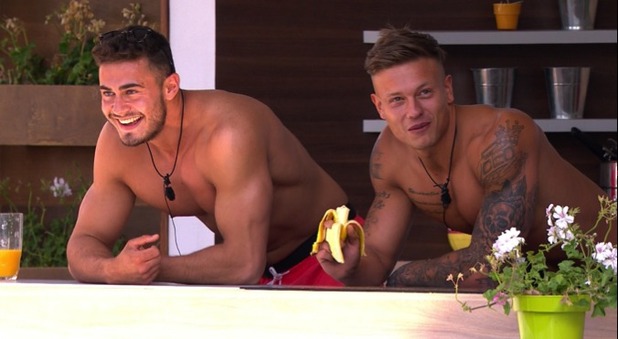 Scott, meanwhile, takes it in his stride and tells James to go ahead - but will he still think the same when James and Kady get back?
On their dinner date, James admits just how much he fancies Kady. He tells her: "You look stunning. I fancy the f**k out of you to be fair. You are hot."
When Kady points out that he's being very forward with her, James replies: "Back at home I'm not like that, but here I feel like I have to be."
She tells James it's not exactly a bad thing and compares the newcomer to Scott. She says: "Scott's not forward at all, it took days to get s*** out of him and you're just like laying it on the table."
James then explains why he chose Kady to date, and admitted she is the only girl he feels like he has connected with so far.
Returning to the villa, Kady speaks to the girls about her one-on-one with James and he seems to have left a lasting impression. So much so, that she reveals: "I fancy the pants off him. I feel like the last two days, I don't know what it is, I've just been on my own a little bit. So obviously I had a little time to think. I went out tonight just thinking it would be friends and I was just flattered that someone picked me. I wasn't expecting it. He's so good looking."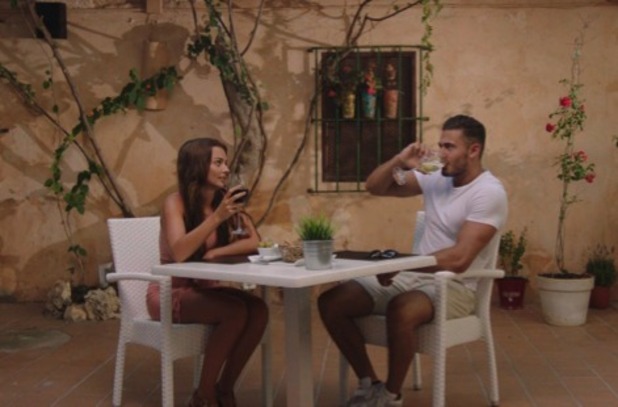 Scott, meanwhile, starts to fret over his future with Kady and claims that she has been distant with him lately.
"I just feel like in the last 24 hours Kady's been really off with me. I'm trying everything I can to be nice to her, I'm running around for her, I just feel like she's been talking to me like a d***head. I'm not being someone's mug. I'd rather go and leave Love Island than stay and be spoken to like that," he says.
When Scott decides to confront Kady about the way she has been with him, she questions if they have a future together.
She asks Scott: "Do you think we'd work on the outside world? Everyone else is official, why aren't we official?"
Answering for him, Kady then adds: "Because we know we wouldn't work on the outside. That's why."
Love Island airs nightly on ITV2.
Follow us on Twitter @RevealMag for all your celeb, fashion and beauty news!
Fancy winning some GREAT prizes? Check out Reveal Competitions here!