Love Island: Will Olivia Buckland forgive newcomer Alex Bowen for sleeping with Zara Holland?
Last night (15 June), viewers watched as
Alex and Zara got pretty intimate with each other during their date in the hideaway.
Zara had been given the opportunity to date either Alex or fellow newcomer James, and picked Alex, even though he had already admitted to having "a thing for" Olivia. Turns out he still does, but will Olivia want to pursue things with Alex, knowing he and Zara hooked up on his first day in the villa?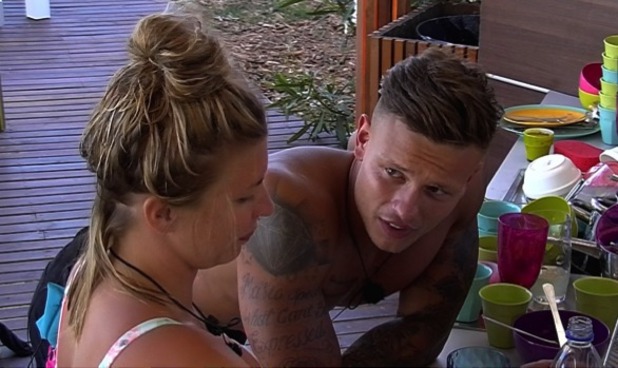 Prior to his date with Zara, Alex had told Olivia he hoped Zara would pick James and not him. She admitted she didn't want him to go, and later revealed she would "100 percent" be annoyed if she found out Alex and Zara had got up to anything on their date.
They did. On their return to the villa,
Zara confesses to Kady that she and Alex had sex
. She instantly regrets her actions, and admits she's "disappointed" in herself for allowing it to happen, as she would never usually.
And Zara's left even more frustrated as she admits Adam is the boy she really wants to couple up with, not Alex.
Meanwhile, word gets back to Olivia about Alex and Zara getting up close and personal and you can imagine her face.
She had said she fancied Alex and made it pretty clear she was interested in him
. While her islanders had tried to reassure she had nothing to worry about, Olivia admits she "knew in her gut" that Alex and Zara would hook up.
Revealing she was still "shocked" by the news, though, Olivia says: "Alex was saying last night to all the boys and all the girls that he really liked me, and that he didn't want to go in the hideaway, and that he wished that Zara had picked James.
"I've already been made to feel like an idiot once in here and now I've been made to feel like an idiot again. Kady came downstairs and told me that Alex and Zara had slept together and I was a bit shocked.
"I was sort of shocked and not shocked because I always think the worst, and that's what I was thinking. It wasn't nice and it did p*ss me off. I was a bit like 'Zara, what are you doing?' That was probably the worst thing to do."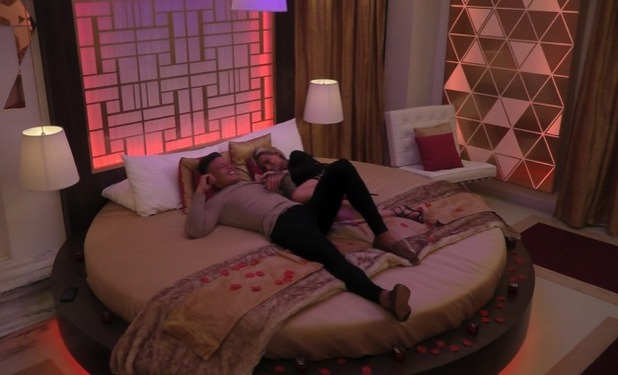 Alex later addresses his night with Zara with Olivia and asks her how she is feeling about the situation. Olivia responds: "How do you think I'm feeling? Why would you do that? That puts me off."
He says: "I was lying there and it just happened. I was just happy just to have a spoon and go to sleep. And that's the truth that is. And then obviously it just happened. I didn't think about mugging you off or being a pr**k to you."
When Olivia said she was confused as Alex had said she liked her, he tells her: "I do like you, and I feel like I click better with you. It was just my first day here. I want to still carry on speaking to you, and just get to know you a bit more."
He reassures Olivia that he can't see himself coupled up with Zara, and when she asks why he didn't leave the hideaway that night, Alex says: "It was just another decision I had to make. We were just sitting there, nice little chill and then we just stayed."
Trying to gage if Olivia is still interested, he adds: "I feel like I want to give you a cuddle, but I'm not going to get one am I?"
Will Olivia forgive him?
Love Island airs nightly on ITV2.
Follow us on Twitter @RevealMag for all your celeb, fashion and beauty news!
Fancy winning some GREAT prizes? Check out Reveal Competitions here!