Ex On The Beach's James Moore has shared a rather cheeky picture of girlfriend Olivia Walsh.
The reality star uploaded a sneaky video of Olivia looking gorgeous while lying in bed next to him wearing a camouflage T-shirt and lacy red thong.
Oh James!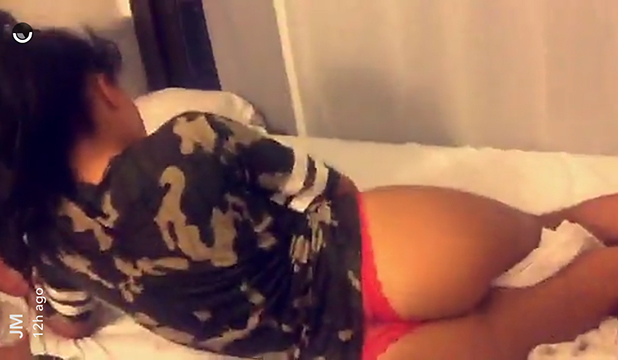 He also joked: "I've just realised how beautiful Liv is in the dark."
"Go away!" she replied.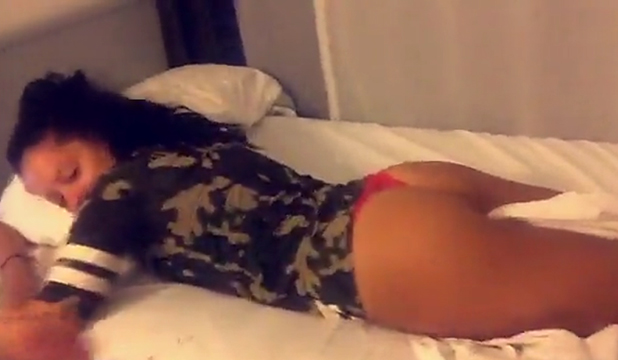 James and Olivia revealed this week they're back together, which came as a surprise to some
Ex On The Beach
fans. We were introduced to the pair
during the fourth series
, where Olivia was an original cast member, and James turned up as her ex.
They were
together for two and a half years and owned a house before their split.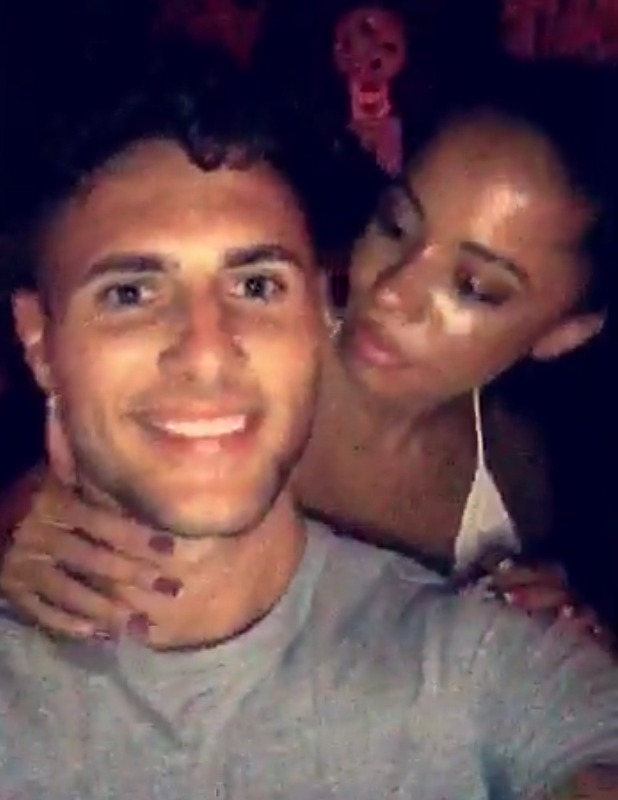 During the show, James had said: "We were together for two and a half years. I was ready to buy a house, so we bought a house together. I did love her... she did my washing, she cooked my tea, that kept me in. I was only 21 when I got with her, so I basically cut it off. I got bored of her, didn't I?"
There were arguments between them on
EOTB
as
James wasn't happy about Olivia's hook up with Scotty T
, while she struggled to watch him
developing feelings for Ashleigh Defty
.
Olivia later told Daily Star Sunday
: "I realise that wasn't nice for James [to watch what happened with Scotty T] and that I hurt him. But I still think the way he behaved wasn't fair. He dealt with it by being a bit of a pr**k. He was with other girls right in front of my face. I think that was pretty disrespectful.
"But going through all this has given me closure because I saw what an idiot he is."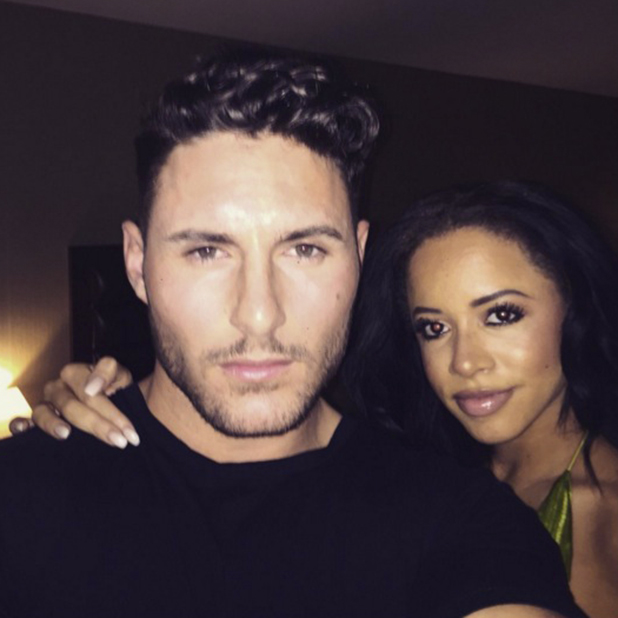 In March, they were
pictured together on a night out, prompting speculation they had rekindled their romance
, but James said at the time: "We were just on a joint PA guys. Not back together! I don't go backwards I go forward."
Olivia added: "Me and James are NOT together and never will be! That chapter is totally done, I have never met a NASTIER piece of s**t in my life."
And just
two weeks ago she told Daily Star Online:
"[James] is just not worth the hassle. I know he wants me back, but we just couldn't. Far too much has gone on. The sex was really, really good - that was probably one of the things that kept us together for so long. There used to be a lot of make up sex, but not now. I wouldn't sleep with him anymore."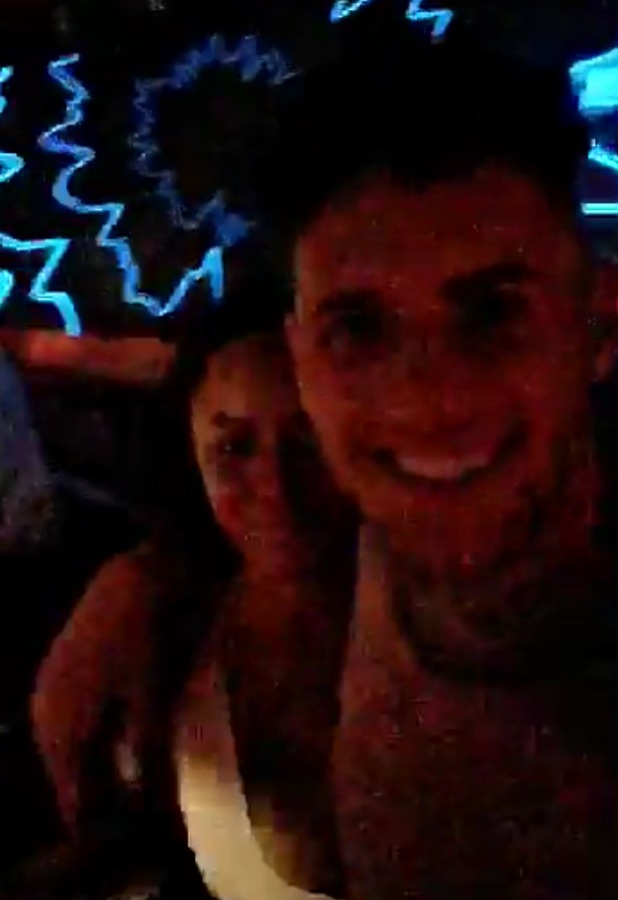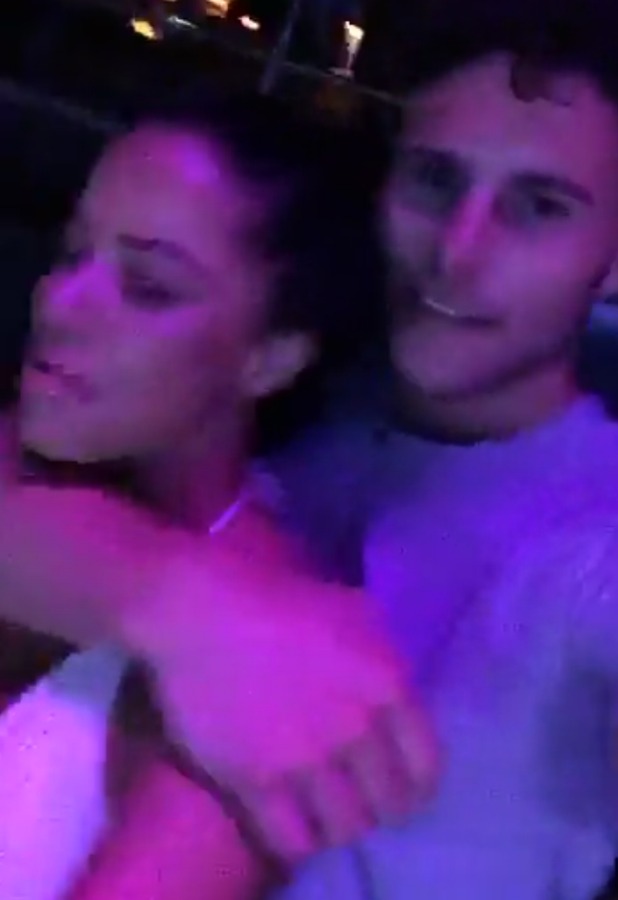 Despite that, they've
always had banter on Twitter
, which prompted former co-star YoYo Hassane to say in April: "I will never understand how you both operate together! Your relationship/friendship with each other is the craziest thing I've ever come across."
Olivia said: "It's a love hate thing Yo." While James agreed, tweeting: "We always get on because we know we have both been c**ts to each other! So it's mutual #lovehate."
We wondered what happened to bring them back together again, then?!
They are currently in Ibiza, where James tweeted this week: "When your girlfriend @oliviachristina said she'd be finished work for 8 and it 9:45 and she's not back yet @OceanBeachIbiza #sortitout."
James also shared a photo of him and Olivia at Ocean Beach Ibiza, while the pair both uploaded Snapchats overnight showing them partying with friends on the island (and looking cosy).