Kim Kardashian has shared the sweetest video with fans, which shows her daughter North on her third birthday.
In the cute clip, Kim and Kayne West's little girl promises to "not get any bigger" while smiling at the camera in her mermaid swimming costume.
Kim filmed the Instagram footage herself, and she can just be seen kissing North on the cheek before saying: "Okay, so you're not going to get any bigger, you're not going to get any taller and I want you to stay little forever." North replies: "Okay!"
Sharing it with fans, Kim captioned the video: "She promised me she wouldn't get any bigger. I can't believe my baby girl is 3 years old today!!!! Northie I love you so much I can't even explain it! Happy Birthday to my favourite mermaid!!!"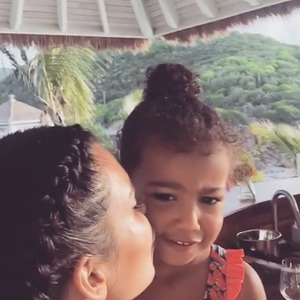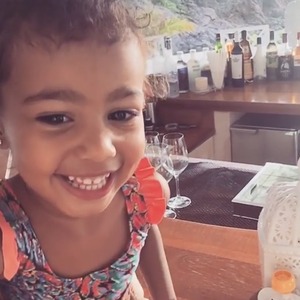 Kim's followers have been commenting in their droves. In fact, she's received almost 12,000 replies in just three hours!
One wrote: "That is so cute!" Another added: "That is the joy of motherhood." We must admit, it does make our hearts swell a bit!
Keeping Up With The Kardashians
star
Kim gave birth to North in June 2013
and she and Kayne have since become parents again. Last December,
the couple welcomed son Saint into the family
.
We know Kim isn't the biggest fan of pregnancy but boy, she makes GORGEOUS babies. Happy birthday, North!